THE ADDON IS STILL UNDER DEVELOPMENT
EXPECTED RELEASE WINDOW: Q4 2020 / Q1 2021
If you don't like reading here's a bit of an explanation from my dev stream instead:
Hello Everyone,

As some of you might know I've been working on something known as Stalker Twitch Integration (STI) in the past which was a very small proof of concept type of mod which allowed people to display the twitch chat as pda messages in the game. That project was basically the effect of me trying to make my streamlabs chat look like pda messages.

Currently the project is known as Zone Link and it has evolved into something much much much bigger.
It is essentially a large addon with cross mod compatibility (Anomaly/Dead Air/Call of Chernobyl/Misery/etc..)adding various online interactions to the game (not multiplayer).
Here's what you can expect from the Zone Link Client app:
- A client application along with an account system.
- A client game "Zone Explorer" which allows users to make currency which can be then spent on using the system's features (there is also passive currency generation but it's slow).
-Client settings which allow you to add your mod instances along with the type of the mod which then allows you to automatically download Zone Link updates for your specific mod. Chat filtering options, player profile settings (300 avatars + rare foil variants, tons of titles etc..) as well as toggle switches for various features of the system in case you want to turn some of them off and many more.

These avatars will be displayed on your pda messages:
Default avatars (there are 60, bound to a faction):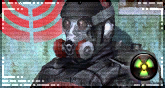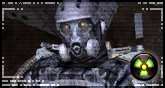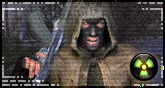 Rare avatars (240 in total, have to be unlocked):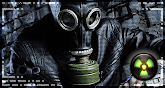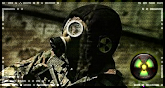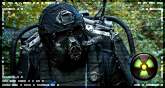 Each avatar out of 300 (includes the default ones) has an ultra rare foil variant: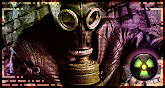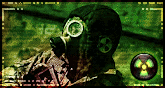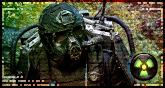 - The ability to link external services like twitch or youtube to your account in order to display the chat from them in your game (each service comes with separate chat filtering options)

- A contact list which allows you to add other users and interact with them by using the system's features.
- Interaction features:
Ability to spawn tiered mutants with special abilities at specific range from the player
Ability to impersonate NPCs (random/story) and mutants by sending fake pda messages
Ability to spawn companions with your loadout from the "Zone Explorer" game in someone's stalker game
Ability to create fake sounds in 3d space along with fake hit effects
Ability to trigger special events like blowouts, psi-storms and custom zone link events
Ability to gift people items
Ability to steal items from people via the bandit thief system (a bandit who teleports around the player in different patterns and needs to be killed in order to stop the theft)
Ability to create fake quest notifications
Ability to affect the player with a status effect (similarly to the theft system it can be stopped)
Ability to cure status effects of the player
Ability to control the weather
Here are the in-game features planned for the release:
Naturally all of the interaction features mentioned above will take place in the game (your avatar, title and faction will be displayed in the chat, mutants and effects being spawned in the game etc..)
Online chat including rooms like Global, English , Russian, Trade and Support
/w command allowing players to whisper to each other
/wl (/twl for twitch, /ywl for youtube) command to quickly add/remove people to/from chat whitelist
/bl (/tbl for twitch, /ybl for youtube) command to quickly add/remove people to/from chat blacklist
/rp command which strips the message of any special coloring, effects or additions resulting in a message which looks like an npc message
/trade command which allows two users to trade items between each other
A Zone Link quest line connected to the special mutants