The Main Quest
The main quest in Zombie Office is to produce a vaccine to cure the zombie infection. But this can't happen without first cutting through some red tape. The player must visit various company departments e.g. finance to get the budget approved, legal to get the terms & conditions drafted, marketing to get a logo and poster designed.
Each level in the game will feature its own look and feel, props and zombie types. Some levels such as IT will also feature other types of enemy such as security drones.
Here are the new graphics for the canteen and the basement levels.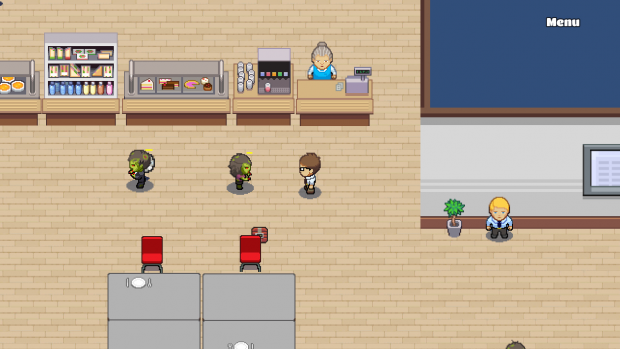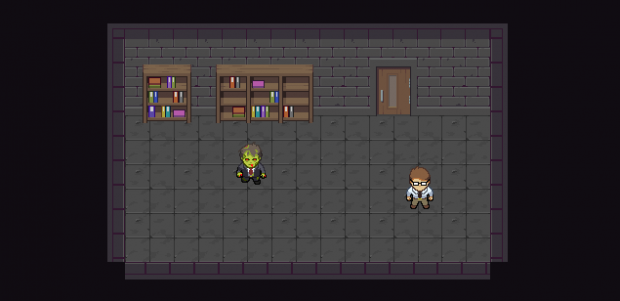 Getting around
When you start the game the lifts are suspiciously out of order so you'll have to use the stairs. Levels are connected by stairs this builds an interconnected network of stairs and departments. Later in the game the lifts will become operational again and the player will be able to re-visit departments and generally get around more quickly.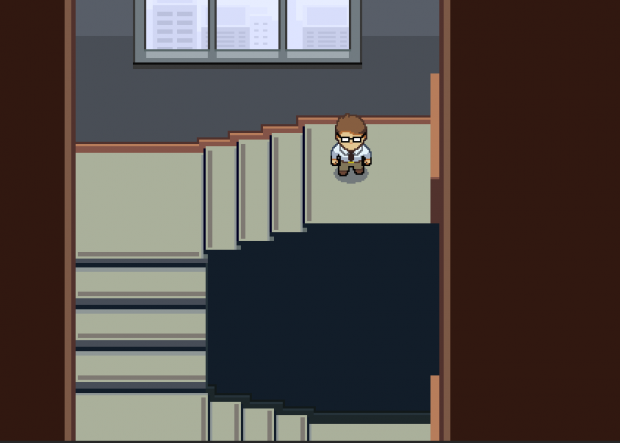 The game is designed to be open you can follow the main quest or get side-tracked by side quests you're free to choose how you play the game.
The levels are constructed using 2D sprites within Unity. The floors are quads with a tiled texture. Each part of the pattern is a single game unit, once these are snapped together the walls can be added around them. It took a while to figure out the best way to do this but once done it allows levels to be rapidly put together.