Hello everyone,
The update 1.11 of Zipple World is finally LIVE, with the following new features.
New energy system!
Pick up and carry objects requires energy, and this energy can be gained by Zipple only in battle by killing enemies!
The adventure of Zipple is getting tougher ...
The magical world of frogs is full of magical items to collect, but this activity is not always easy: it requires the effort and energy of our hero, energy which so often lacks.
Only the battle with the enemies, victories during the duels, can increase the energy and trust of Zipple to continue on its way.
For this reason, from now to collect magic items you need to store energy by killing enemies, and this energy decreases each time you bring an object home.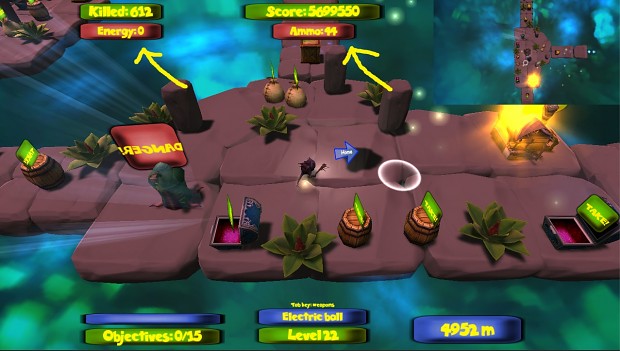 Limited ammo!
Now the number of ammo is limited, and you can earn ammo only by bringing home magic items!
Every type of magic item will give you a different number of ammo!
Zipple has the ability to continuously shoot, but the magic weapons donated by the shaman this time they are not infinite: the number of shots is limited!
Yes, this time you can retrieve the ammo every time you return home with a magic item, and the number of shots that you earn varies depending on the quality and type of the object retrieved.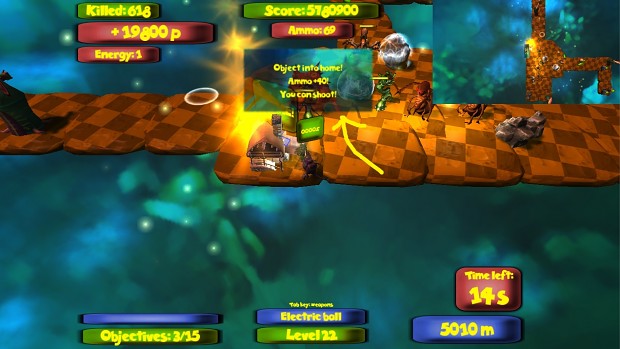 Shaman's help!
Now the shaman will guide you during your trip with his suggestions!
The shaman will never leave you alone during your missions, and every time you need it will give you the right help!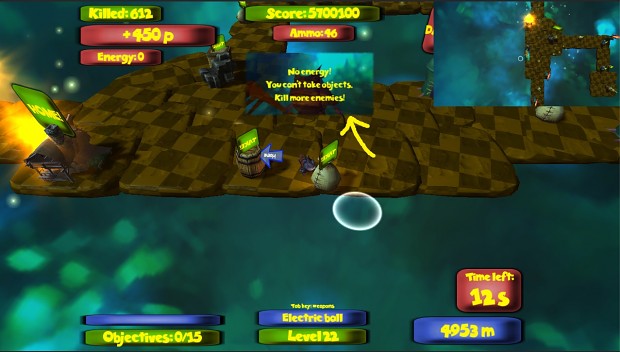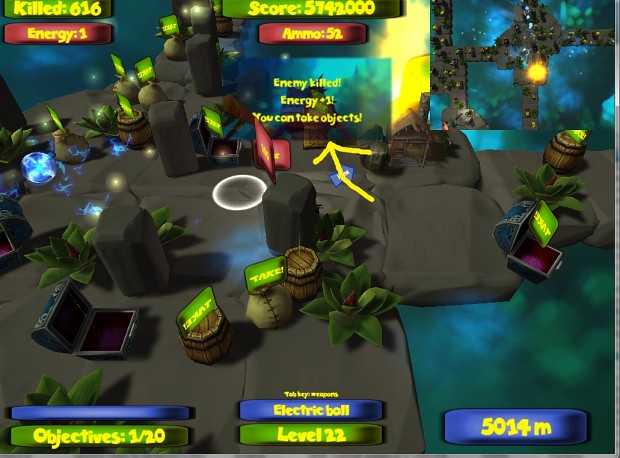 Previous Patch 1.05 - Game update! New enemy management!

- Multiple enemy houses
- Enemies health bar
- Improved enemy intelligence close to the platforms edge.
- Gravity to the enemies, they are no longer flying.
- More realistic interaction and battles!