Hello to all,
we have begun to implement the management part of the game, to enrich the gameplay with different and various contents.
Perhaps this is the beginning of a different path for the game, which will take the arcade/action component and also the part of the character management.
Finally the update of the Zipple warrior is complete.
At the end of each successful mission, you go to the market of the village to buy the valuable skills through the coins.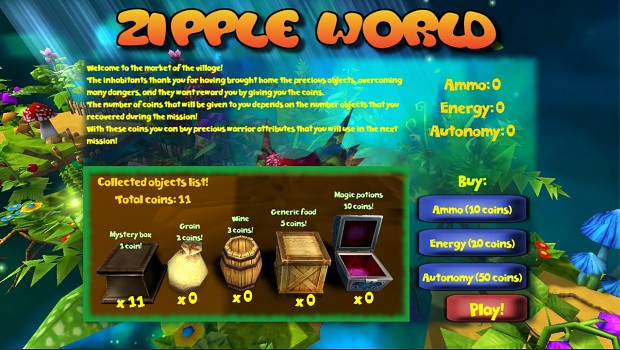 These additional skills will be used at the beginning of the next mission.
These coins will be given away to you by the inhabitants of each village saved, according to precious objects that you recovered and brought home during the battle.
Each skill has its own price.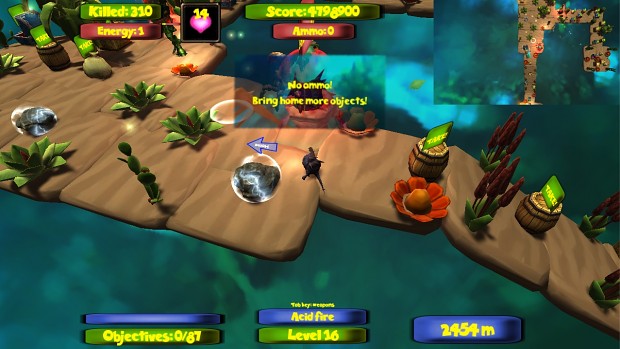 With the update 1.2 we introduced the main features of Zipple: ammo, energy, autonomy.
In this way, the gameplay has been changed greatly, and now to complete a mission you have to balance all these aspects that are key to continue (examples images).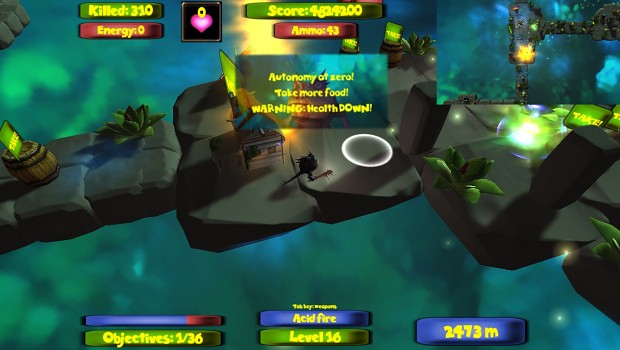 For this reason, the market was implemented in the village at the end of each mission, which will allow you to buy these attributes in order to better address the challenges ahead.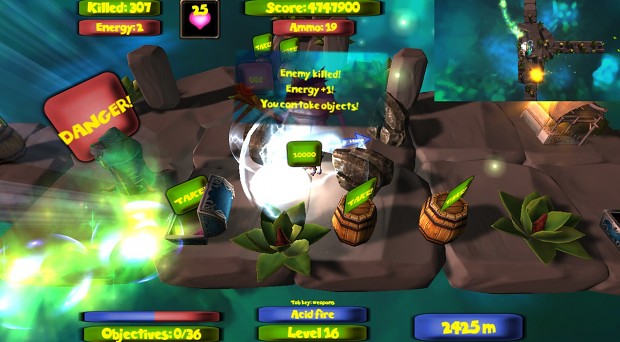 Additional coins
Mystery box: 1 coin
Grain bag: 2 coins
Wine: 3 coins
Generic food: 5 coins
Magic Potions: 10 coins
Prices
Ammo (10 coins)
Energy (20 coins)
Autonomy (50 coins)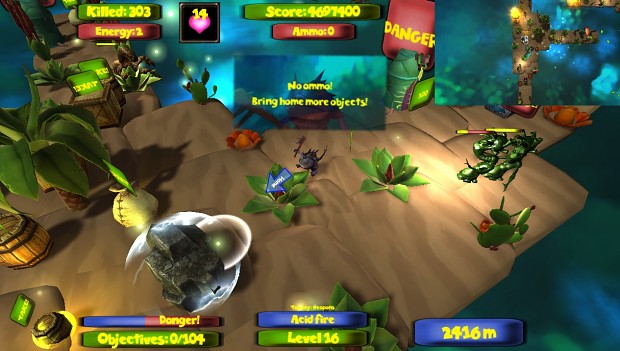 The people will give you this money to help you become a legend.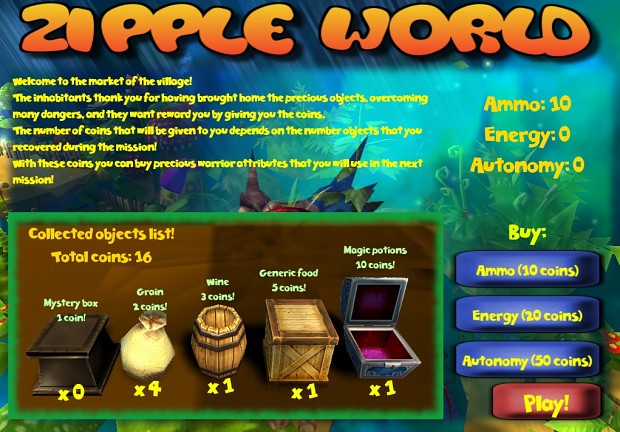 LIVE on Steam!