Zipple World, update 1.2 – Zipple autonomy!
Hello to all,
we developed another feature of Zipple, its autonomy in running.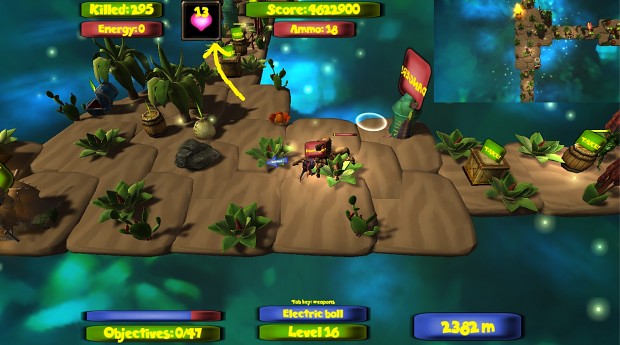 Zipple is a warrior that runs, runs a lot. But to do this he needs to eat, because the effort is so great, and if the effort becomes too much our hero will not be able to run more.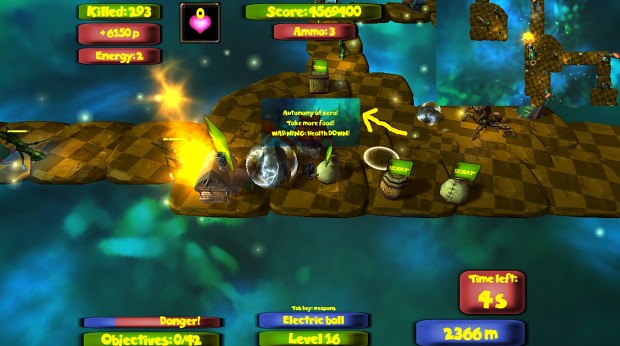 Also, if the autonomy of Zipple ends, his health will decline slowly, and you will be forced to take more food to survive!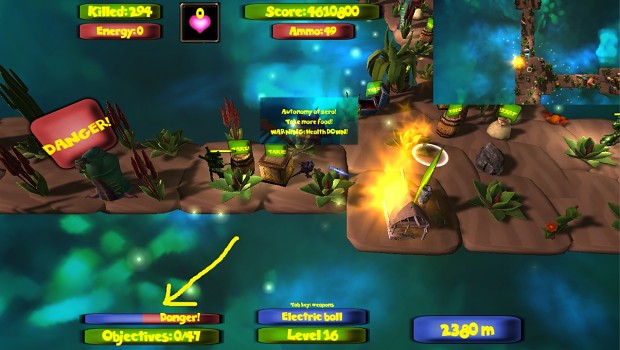 So, how does Zipple to collect food for their survival?
He can do this by killing enemies and taking the food they deliver!

How to take food?
In fact, the alien enemies have food that was stolen in the villages that they have invaded previously, and the different types of enemies carry different types of food that will give a different autonomy to Zipple!
Every time you kill an enemy, you will see an object-Food (the one with the yellow aura) that you can take.

Types of food:
- Grain (the least powerful)
- Wine
- Generic food box
- Magic potions (the most powerful, created by the village druids)
Food objects with points;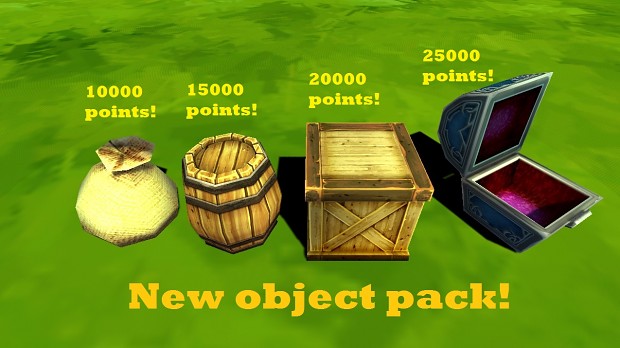 You can take the food objects simply by touching them.
(see images below)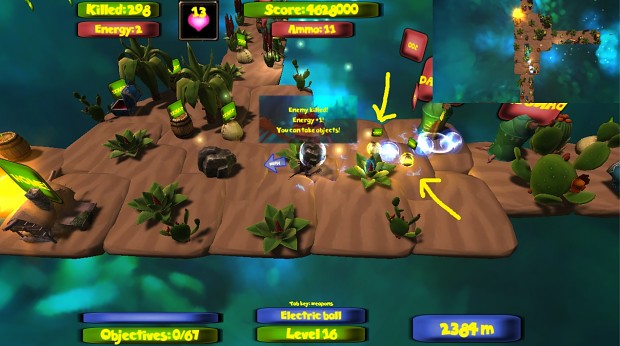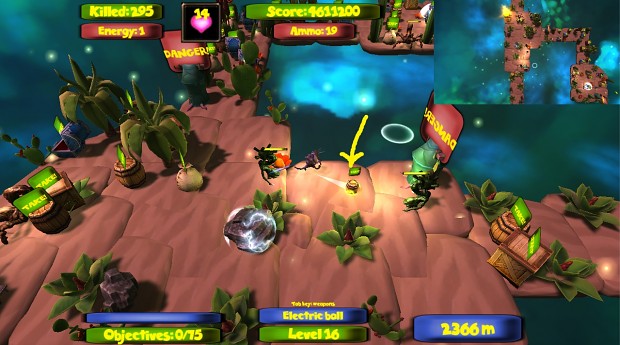 In this way it is ready the magic hat-trick of Zipple characteristics (ammo, energy, autonomy), that you'll have to balance during the mission, for a much richer gameplay!