A new version of Zero Gear is live on Steam! Along with some bug fixes, we also have a new map, "Aqua Race" included. Check it out!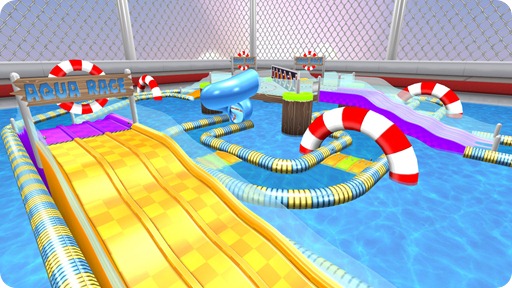 1.0.2.2 Change Log :
* New race map added: Aqua Race
* Stat based achievements will now trigger properly (Drive 500 Miles, Flight of the Falcon, etc)
* Dedicated server no longer uses NAT punch through (if you were having problems with lag on servers, try connecting to a dedicated server now)
* A LAN server will only be listed once now if there it is also an internet server
* Invites to dedicated servers are fixed
* Plugins now supported, see pluginScripts.txt in the server directory and Assets\Scripts\Plugins for more info
* AdminRemoteControl.lua plugin added from community member Chris M.