Zenzizenzic, published by Adult Swim Games, is now available on Steam's Early Access program for 7.99$! Check it out here on Steam!
About Zenzizenzic
Zenzizenzic is a fast-paced, adrenaline-infused twin stick bullet hell shoot 'em up. Featuring a beautifully abstract art style and a thumping, full throttle soundtrack, it's sure to get your thumbs sweating and your blood pumping!
Find Zenzizenzic on:
- Steam
- Homepage (media files)
- Facebook
- Twitter
- Twitch.tv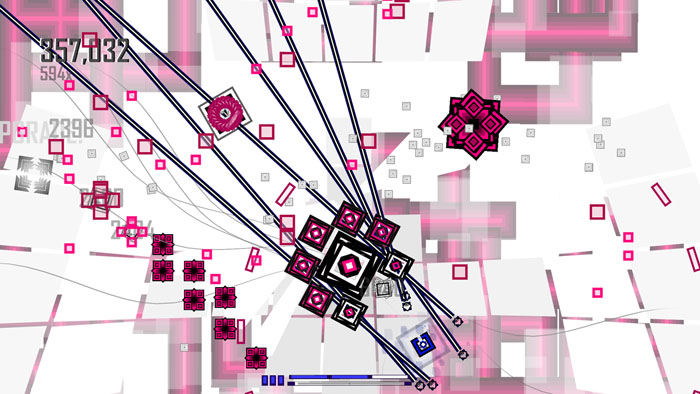 Price: 9.99$ (Early Access: 7.99$ with 20% discount)
Publisher: Adult Swim Games
Developer: bitHuffel's Ruud Koorevaar
Platforms: Windows, Mac, Linux
Final release date: late June to early July
Zenzizenzic hurls you into the abstract perils of a bullet-strewn fever dream. Battle your way through five varied levels in Classic Mode or explore an open world in Macro Mode, both of which are stuffed to the brim with legions of enemies. You'll dodge an onslaught of bullets while returning fire with an awesome arsenal of weapons and power-ups, leaving complete and utter destruction in your wake.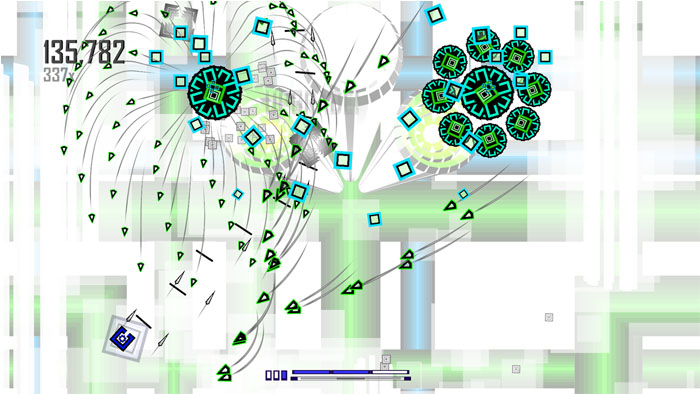 Obliterate Foes in Classic Fashion
In Classic Mode (single player or local co-op), you'll face five distinctly different levels with their own challenges, theme, bonus level and boss encounter. Arm yourself with two multi-layered weapon systems of your choosing such as screen-filling lasers, homing missile barrages, highly destructive charge shots, time jumps to slow the action down, black holes that warp and redirect immediate threats and more.
High scores don't come to the faint of heart, so test your mettle in multiple training modes. And hey, if you're in the mood for a grueling challenge, try Gauntlet Mode to try and complete all five levels in a single run.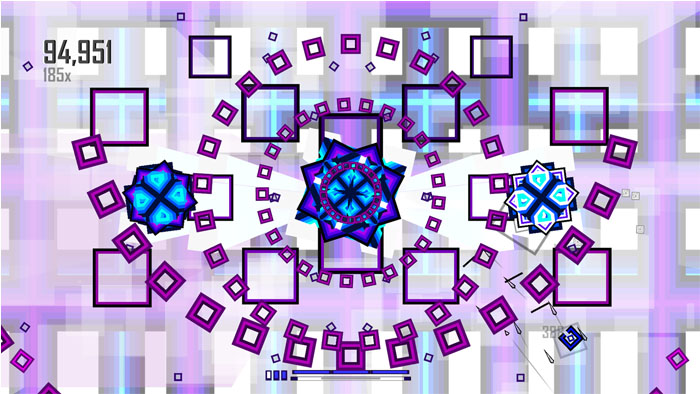 Explore a Bullet-Ridden World
Macro Mode (single player only) is inspired by roguelikes with an open, random and procedurally generated world based on the levels in Classic Mode. Find upgrades to enhance your ship to epic proportions— you'll need to, because you're bound to encounter massive enemies that span multiple screens! It'll take brawn and brains to tackle monsters, uncover hidden secrets and discover varying ways of optimizing your score.
Welcome to the bullet-ridden world of Zenzizenzic. Go on— give it your best shot!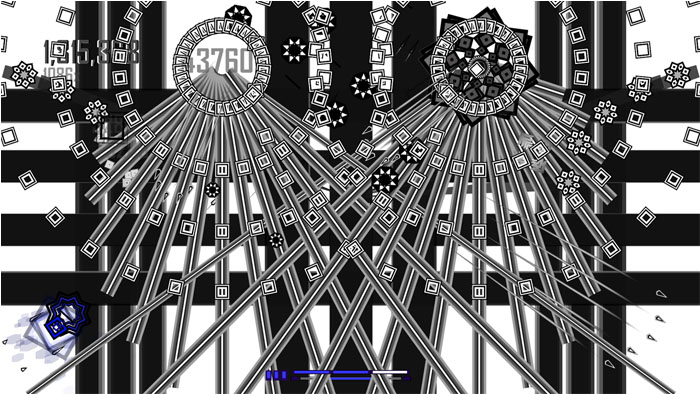 Features
- Singleplayer and local co-operative.
- A large and varied arsenal of weaponry to choose from.
- A rogue-like gameplay variant called 'Macro'.
- Mindblowing speed and movement accuracy.
- Dynamically increasing difficulty.
- Bonus levels with unique challenges.
- 150 achievements with more to come.
- And a blasting beat by bignic, known for the multi-platform hit Zombies.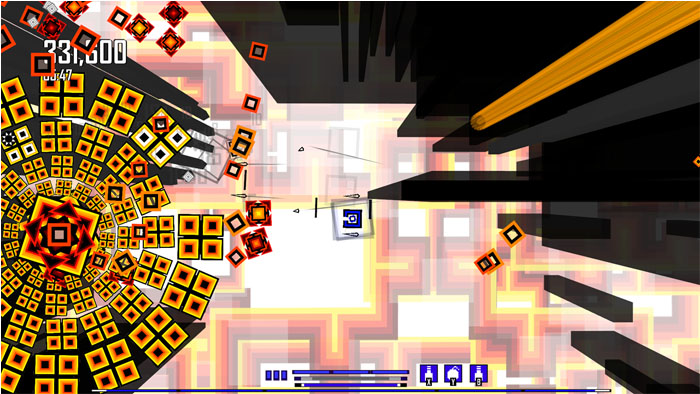 About Zenzizenzic's Early Access
​Early access affords us a great way to make Zenzizenzic a better game on release— hopefully with your help! The game is comprised of two modes: Classic and Macro. Classic features scrolling shoot 'em up gameplay, juiced up to today's standards with highly responsive controls and modern gameplay mechanics. Macro takes that formula and moves it to an open world with roguelike elements, player upgrades, random generation, and dozens of secrets to discover. Both of these modes are huge and complex, so we need your help to wrangle them!
Classic Mode is about 90% done with only a few final touches and balances to be made. Macro is at about 50%, with more content and cool stuff being added all the time, and you'll have a hand in determining what makes the cut! 2 out of the 5 levels in Macro are ready to go; the other 3 will be added over time as we work towards release.
The Early Access build is a fully stable version of the game with a ton of features to dive into right away. As previously mentioned, Classic Mode is nearly complete and ready to be enjoyed. Macro Mode will be the focal point for development and content additions during Early Access. These additions will be released regularly and you'll be notified of each and every update through the Zenzizenzic Steam page.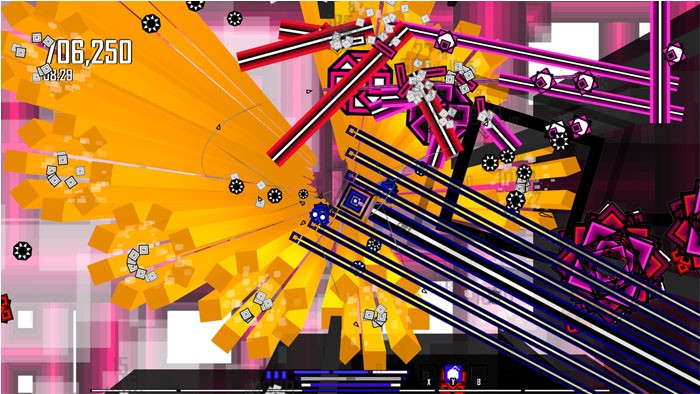 Transparency of Zenzizenzic's development is very important to us. We want to make the roguelike Macro Mode as amazing as possible by implementing your feedback and, through Steam, we'll discuss ideas for cataclysmic new weapons, surprising new enemies and brutal new challenges. You'll be able to chime in on each addition once the changes are live, so help us make Zenzizenzic more awesome in every way! The developer himself will also regularly be live streaming development of the game on Twitch.tv. Be sure to tune in and share your feedback! You can find the live streaming schedule on the bitHuffel Twitch page or follow the developer on Twitter to get notified.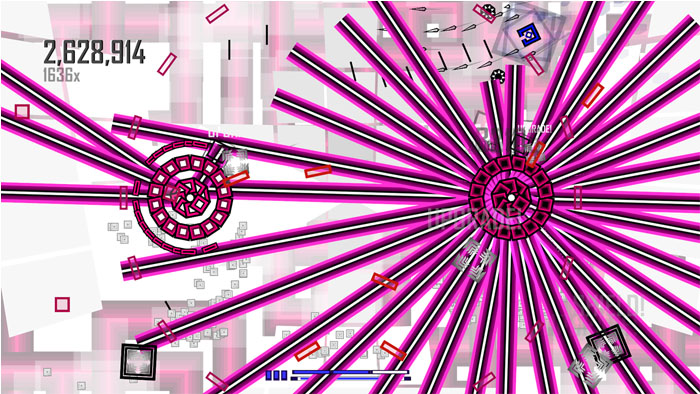 About the developer
Zenzizenzic is being developed by bitHuffel's Ruud Koorevaar.
Before starting he didn't know a damn thing about game design, development or anything concerning building games, except for what was garnered during 15-20 years of playing games. That didn't stop him though. Ruud set out to realise his passion and learn it all as he goes. Now a successful Kickstarter and a publishing deal with Adult Swim Games later it is looking better than ever!