Yukon Bridge
Close-Quarters-Combat during a heavy snowstorm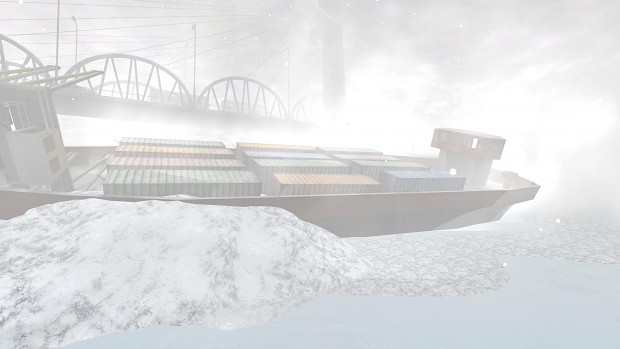 Overview:
While the fights in the Rocky Mountains are continuing, the Russian and Canadian armies need to get battle-deciding support to their squads at the front line. The only direct support can be given through a tunnel that is connected to a military outpost at the Yukon river. While the Canadian army is already busy delivering the support, a specialized Russian devision is invading the base in the mid of a snowstorm.
Due to the low visibility-range, vehicles can't be used and air-support is distorted. The soldiers are now on their own, each faction fighting back as hard as possible, because whoever wins this battle, will also win the battle in the Rocky mountains.
Gameplay: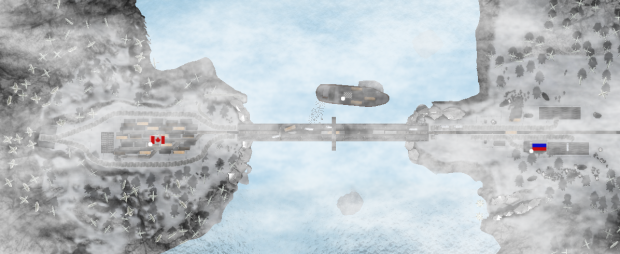 Divided by the river, each faction has secured one controlpoint. However, the bases are not unconquerable. The fight is won by whoever can secure the enemy base. The only backup controlpoint is on a half-sunken cargo ship in the mid of the river. If this controlpoint is in the hands of the enemy, you have to go over the bridge, but be warned: This is a video game, and cars will explode if you aren't careful enough. The battle will then continue in a abandoned repair station...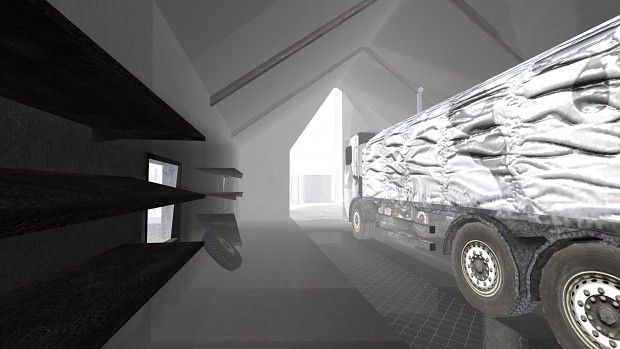 ... or between containers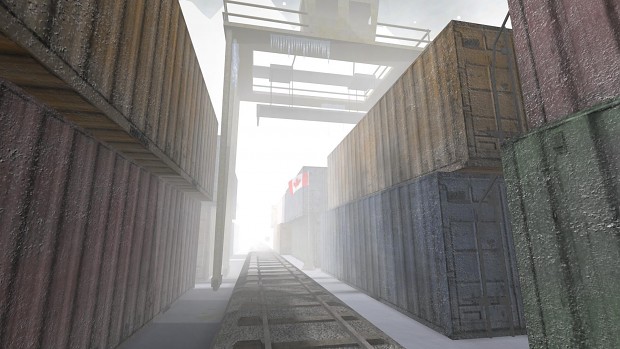 Features:
The heavy snowstorm gives you a extremely small visible range, which also means that vehicles aren't usable, and you'll have to battle in close quarters. I worked some destroyable objects into this map (fences, cars, windows).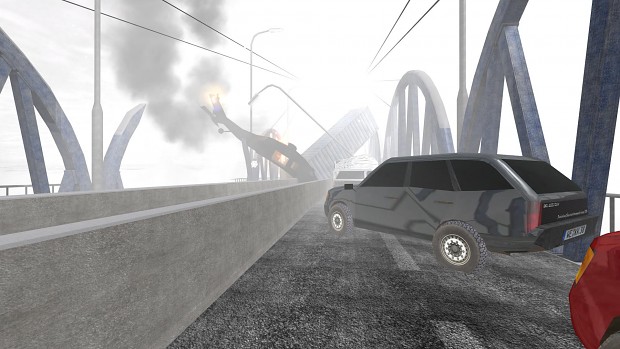 I hope I made you a bit curious.
Dementium4ever