Hi everybody!
After a little more than two months, we are ready for release 0.6!
As usual, you can download it from the appropriate section.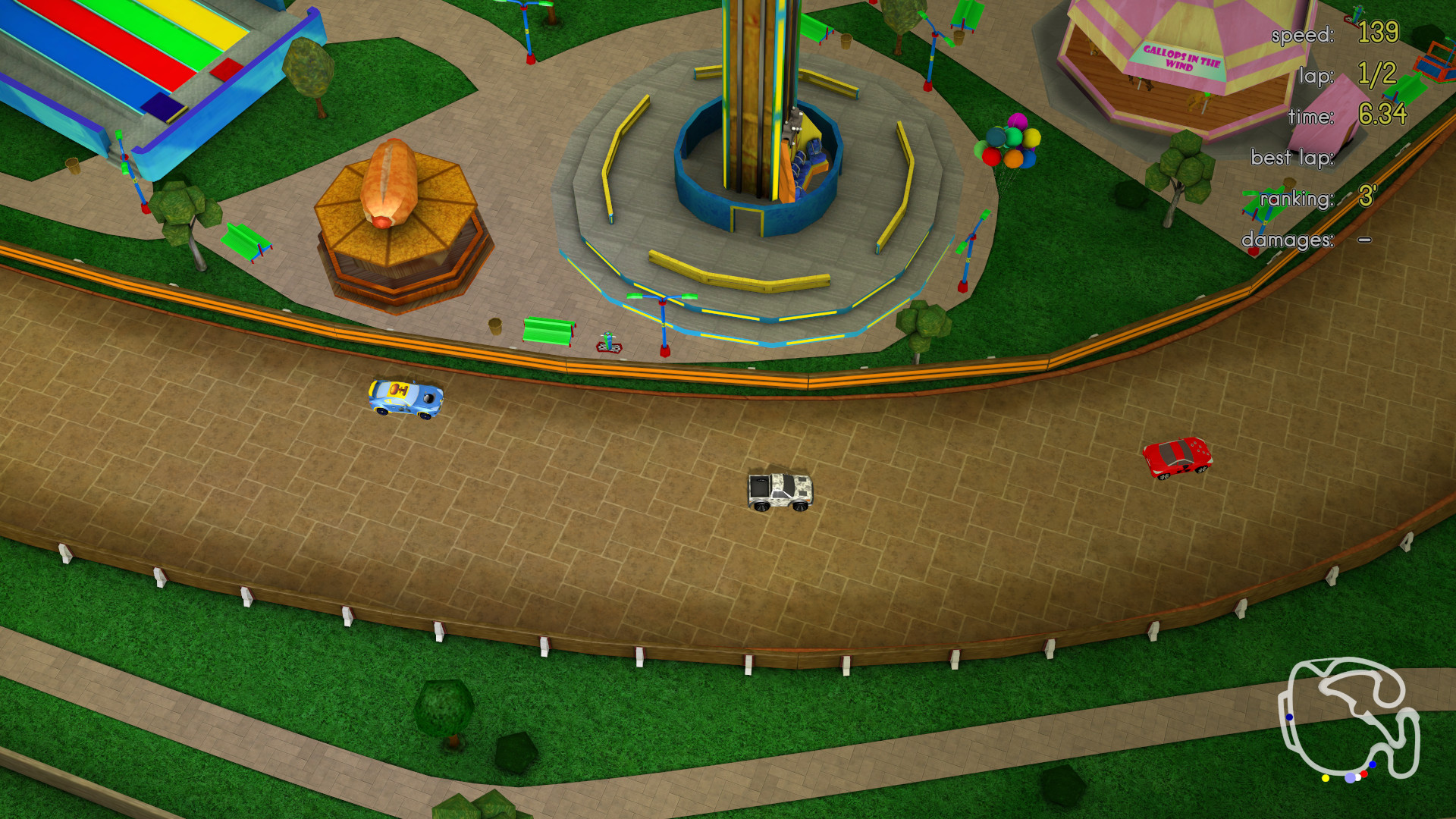 Just to give you a quick glance on what's new on this release, here is the changelog:
two new cars: Rea and Phoibe;
a new track: Amusement park;
a much more competitive AI;
small bugfixes;
general improvements.
More screenshots, video and info on our blog.
As already said, if you would like to tip us, you can find us also on patreon and Salt!
Thanks in advance for downloading our game and we eagerly wait for your precious feedback!
Yorg's team