Minerva's Crystal Sentient from Pandora begin their invasion to Planet Earth.The only Earth hope is Xenoslaive, a secret guardian core which recovered from ancient metaform technology, now planted into a ship. You'll drive this secret weapon to breach into Pandora and to destroy their Crystal Core.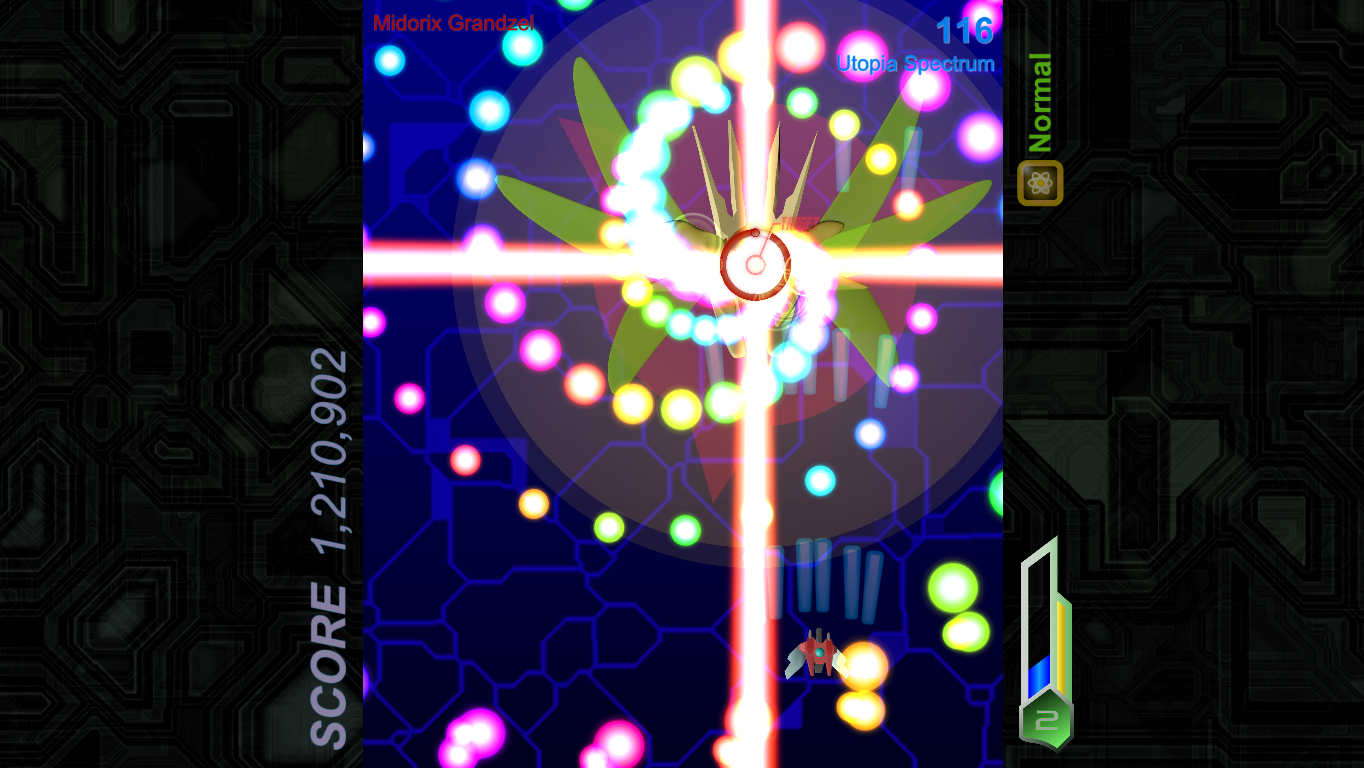 This game is a thrilling Danmaku combined with strategy and maze element. Not only depended on how fast you are dodging the bullets, but also need cunning strategy and timing to avoid the bullet pattern with efficient movement.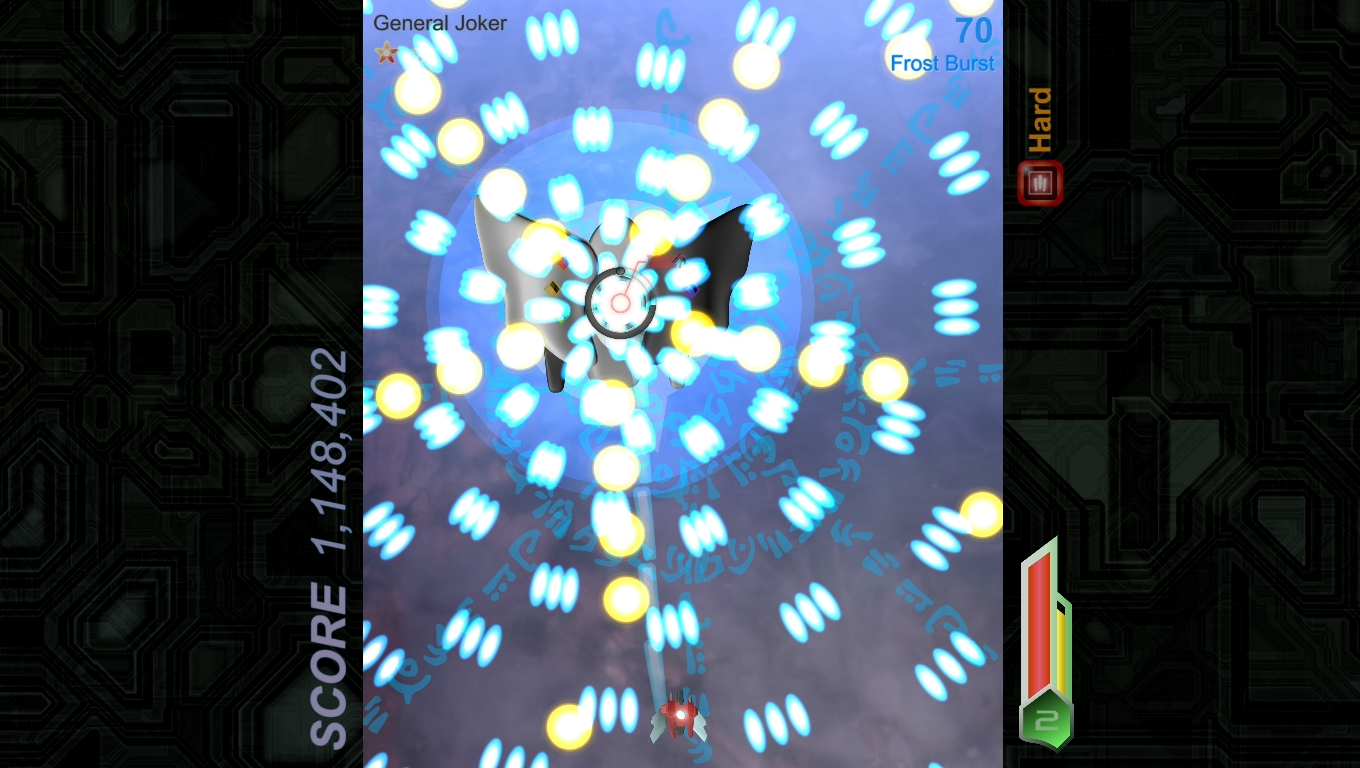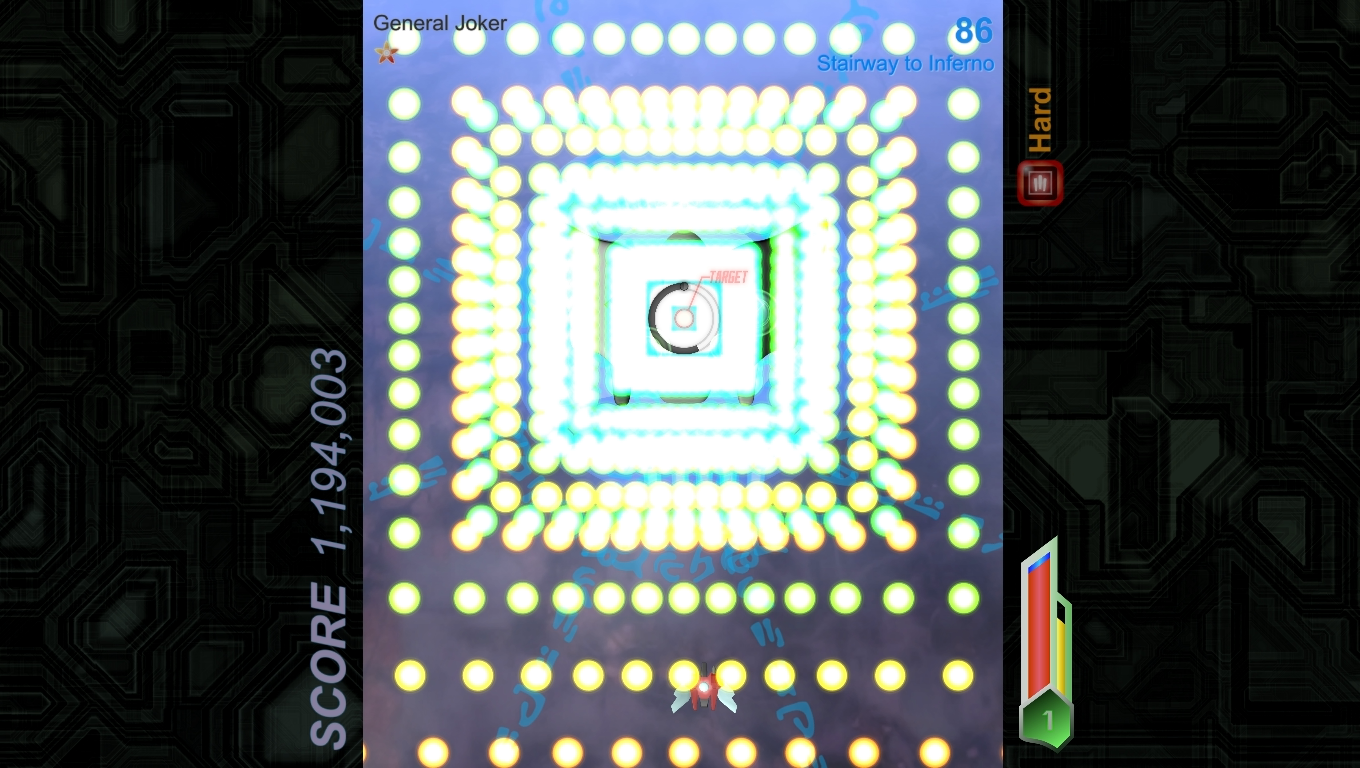 Bravely use your focus and backshot to escape part of the maze. Efficiently use your charges, and give blast to the enemies or activate your fringe break.
Featuring:
Solid gameplay with 3 difficulties (plus No Mercy unlockable mode), and 4 unlockable perks.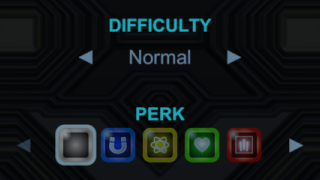 6 stages, ton of bosses, ton of beautiful bullet patterns to dodges, and more.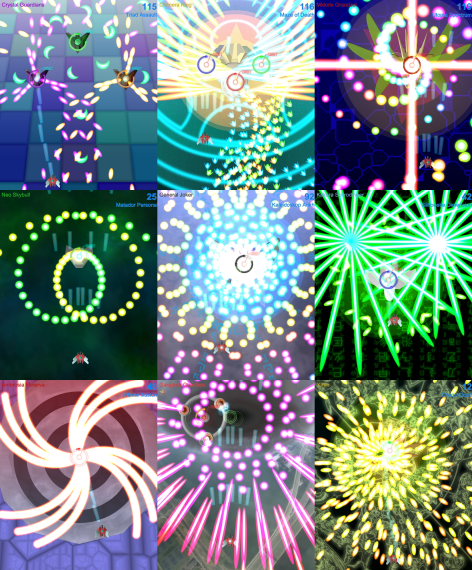 Xbox Controller (with full force feedback/vibration) are supported.
Default keyboard controls:
Movement: W, S, A, D (or Up, Down, Left, Right)
Shot: Z (or left-click)
Charge: X (or middle-click)
Focus: Left-Shift (or right-click)
Back/Cancel: Esc
OK/Confirm/Submit: Enter
Default Controller Configuration (XBOX Controller):
Movement: Left Stick (Analog) or DPAD
Shot: X
Charge: LB
Focus: RB
OK/Confirm/Submit: A
Back/Cancel: B
Demo:
First stage of the game are playable. (Game already finished, but need need more Greenlight votes to pass). Your support are welcome :)
Requirement:
OS: Microsoft Windows 7/8/8.1/10
HDD: 230MB
RAM: 2GB
CPU: Haswell Core i3 2.5GHz or better
GPU: Intel HD 4000 / GeForce GT 340 / Radeon HD 5550