It's official: the Xenomarine Alpha is now out on itch.io, after more than two years in active development! In this second part of the two-part article describing the Alpha I will be describing some more of the key new features in the new version. Part I described some of the new weapons, armor and upgrades, drones, and skills. In this Part I'll be focusing on the improvements in level generation, including room layouts, floor types, and level details.

In case you haven't seen it yet, or want a general introduction to Xenomarine, here's the Alpha launch trailer:




Room layouts

All levels in Xenomarine are procedurally generated based on room templates. These templates are designed to create interesting tactical situations, rather than the basic 'open room' or 'narrow corridor' templates you find in some roguelikes. The Alpha version of Xenomarine almost doubles the number of room templates of all sizes, meaning there's a lot more variety and unpredictability when exploring a new level. In fact there are now over 40,000 possible room layouts in Xenomarine!

One big (in more than one sense) part of this extra variety is the introduction of extra large rooms, as in this example: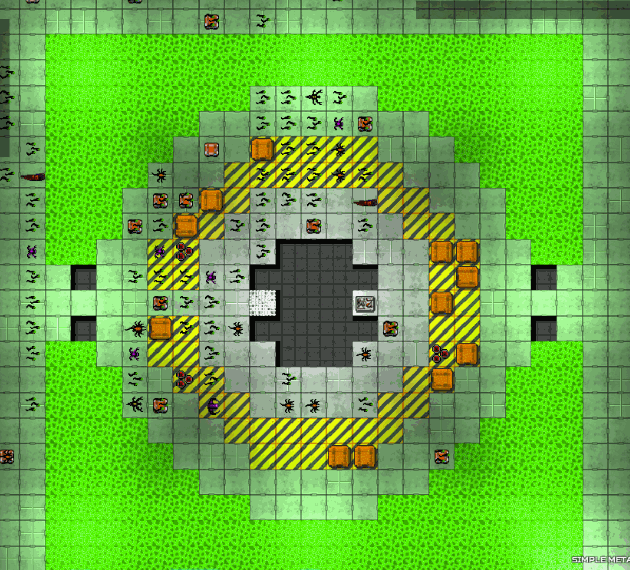 As you can see, you could potentially be facing a whole horde of aliens at once in a room like this, though there are also plenty of opportunities for cover in the form of crates - and best avoid the poisonous waste while you're at it.

Another big new source of variety is that room templates can now be combined together to create new asymettric room types such as this one.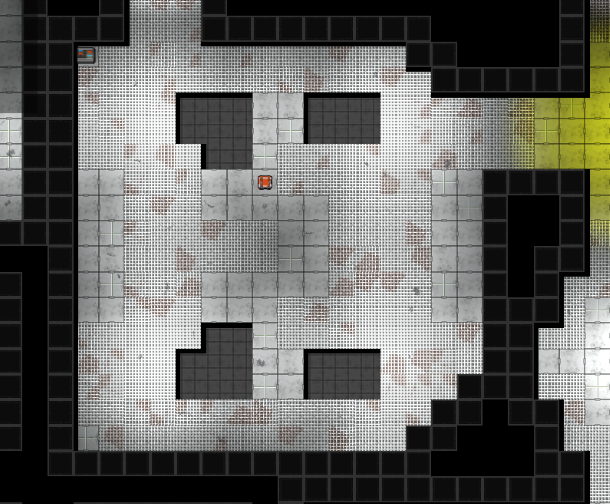 Map features

In addition to the new room layouts there are also new individual map features to fill those rooms. While previously the Demo version contained poisonous waste, the Alpha now
radioactive rooms and 3 new dangerous waste types: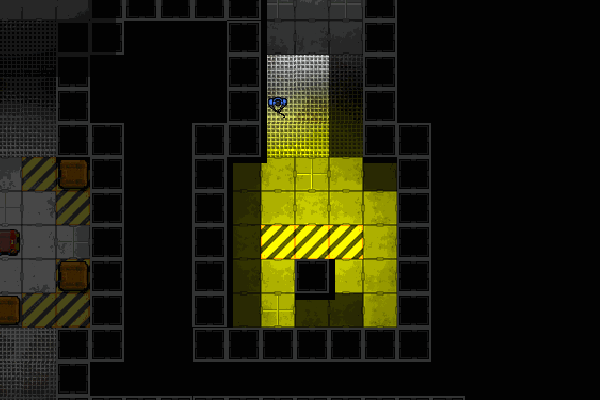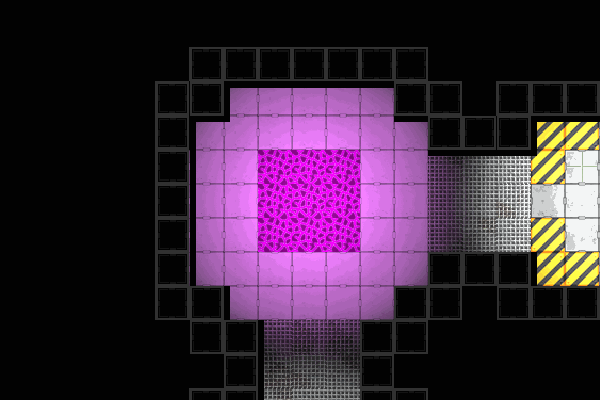 Something else you might come across now while exploring is a hive: a room virtually jam-packed with alien eggs: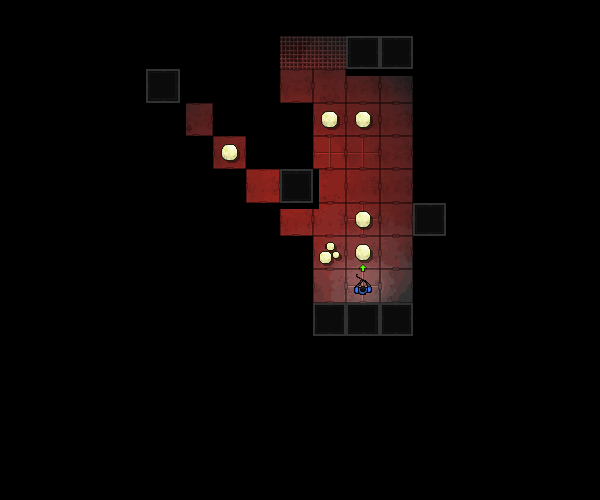 In addition to these, there are a lot of new features designed to add visual appeal and variety to game levels. For example there are number of 3 tile by 3 tile floor designs that are randomly added to rooms with the right layouts. There are also now objects like laptops, tablets and pieces of paper randomly scattered over the desks.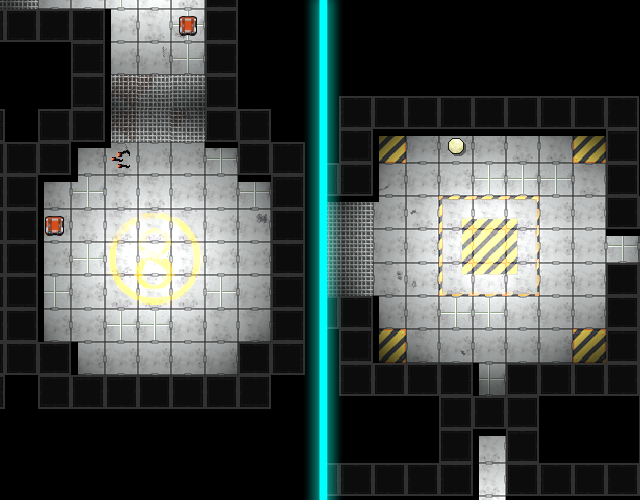 Also, the same basic room layout now comes in a number of styles- this is an example of a 'medical' style room (note the hospital sheets!) And visible in all of these screenshots are random small pieces of scrap metal that are dotted about the various rooms.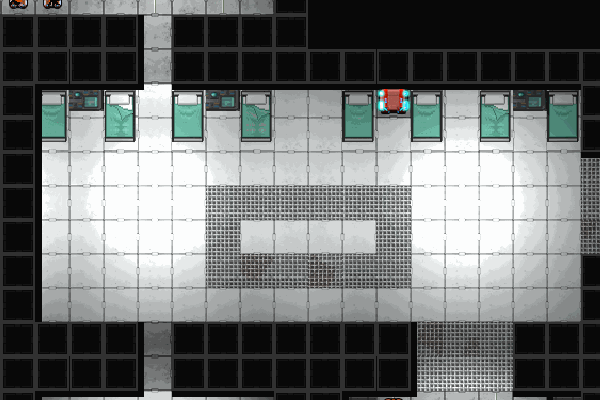 Other improvements

Moving on now to other changes, there has also been a big improvement to atmosphere sounds, which are now procedurally generated as well as being genuinely atmsopheric in that each sound effect is given a particular location on the map. Each level receives a randomly generated set of atmosphere sounds at particular locations, whose intensity increases or decreases as you get closer or further away from those locations.

And some other things worth mentioning are some useful new keyboard controls. For example, you can now scroll the map using alt+arrow keys.

Want to know more?
Visit the download page or check out the website, and follow Xenomarine on Twitter.