I've been playing Metal Drift with an Xbox 360 controller for a few hours now, and thought other folks might want to try it. I'm using a joystick emulator to emulate the keyboard presses, but it's turned out pretty well. Here's how to do it!
1. Download JoyToKey
JoyToKey is a lightweight joystick emulator that manages to have really solid and smooth functionality. It's better than other ones I've used in the past (don't know if it's the BEST, but it works great), and most importantly has cursor movement emulation.
2. Download this .cfg file
I pieced together this .cfg file with the controls set up to the way I wanted. Once downloaded, put it in the root folder of JoyToKey. You can go ahead and change it as desired; it's a great template if nothing else.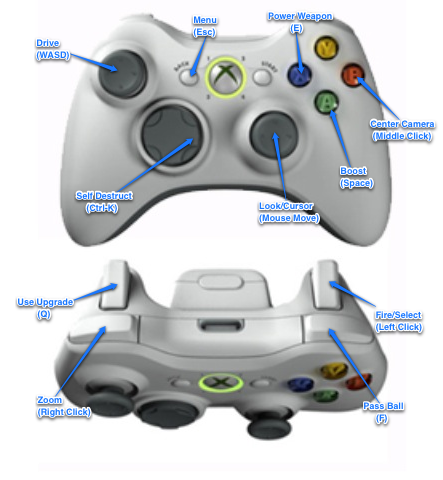 3. Run JoyToKey
Run JoyToKey in the background, being careful not to press buttons now that they're mapped to keyboard functions. :)
4. Profit!
Load up Metal Drift and play around! Let me know what you think of the new control scheme. Do you find it harder or easier?