I hate to disappoint, the fans and myself, but as you can see we didn't made it to the June release.
Of course it's not meaning that Nightmare House 2 has been pushed back, being on hold, or anything like that, we're still working very hard on making Nightmare House 2 great.
Right now for every week we delay NH2 it's quality boosts up by another 10%, and we're very close to 100%. ;)
So as an apology for not releasing yet, here's a bit of more media to keep you guys waiting:
These screenshots are from the first, third, and fourth level, they are from the final version of the maps, which is already completed. Also included are a few "new" screenshots of old areas, now with final lighting and color correction!
So once again, IT'S COMING.
Make sure to check the NH2 forums, here Forums.wecreatestuff.com and ask me stupid questions in the "A thread about NH2's progress" thread!
On a funnier note - more and more people come to me and say how much the Nightmare House 2 logo is a copy of the game "Uncharted 2" logo. I can't blame them of course, just look at it!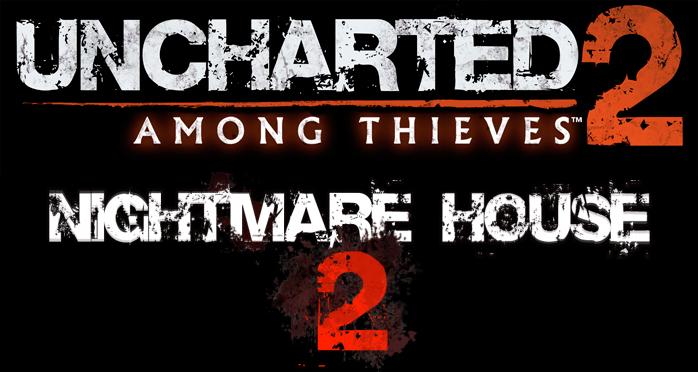 For my defense I can say that I've made the Nightmare House 2 logo more then a year before Uncharted 1 even came out, using a free public font called Base02. Same goes for the Left 4 Dead logo.
Now that we've cleared that out... Have you guys noticed how much Nightmare House 2 is a copy of F.E.A.R?... I mean, it has a spooky girl in it!