I'm working at the Parody 1.0 now it's unknown whether i will finish it at this year or at 2022 but i'm working on it! although it was already developed before i made this page on moddb but don't worry it still has the cs zombotany 1.1 fixes on it because it was based on it i just wanted to say that i want to reveal of what Parody 1.0 looks like it's a version that is finished and it's no longer in beta anymore. The video is down in the summary.


Warning: The loading screen information is incorrect
Here are some changes that weren't covered in the video
Gold idicates that the mode is new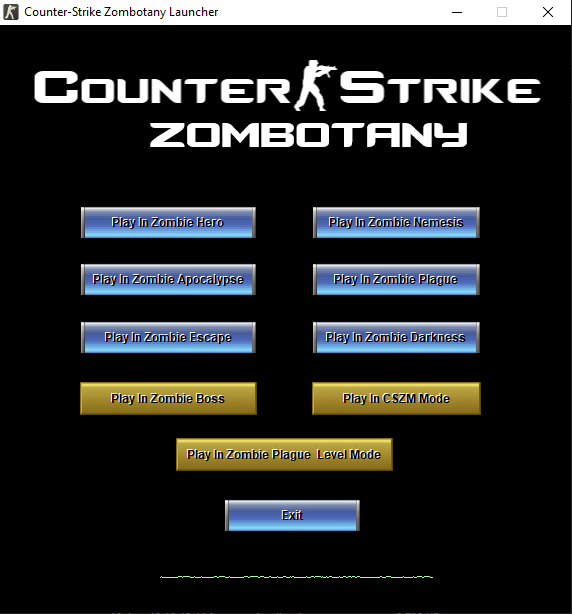 ]
hl.exe now has the csz icon :D

New loading screen (warning: the changes list are incorrect)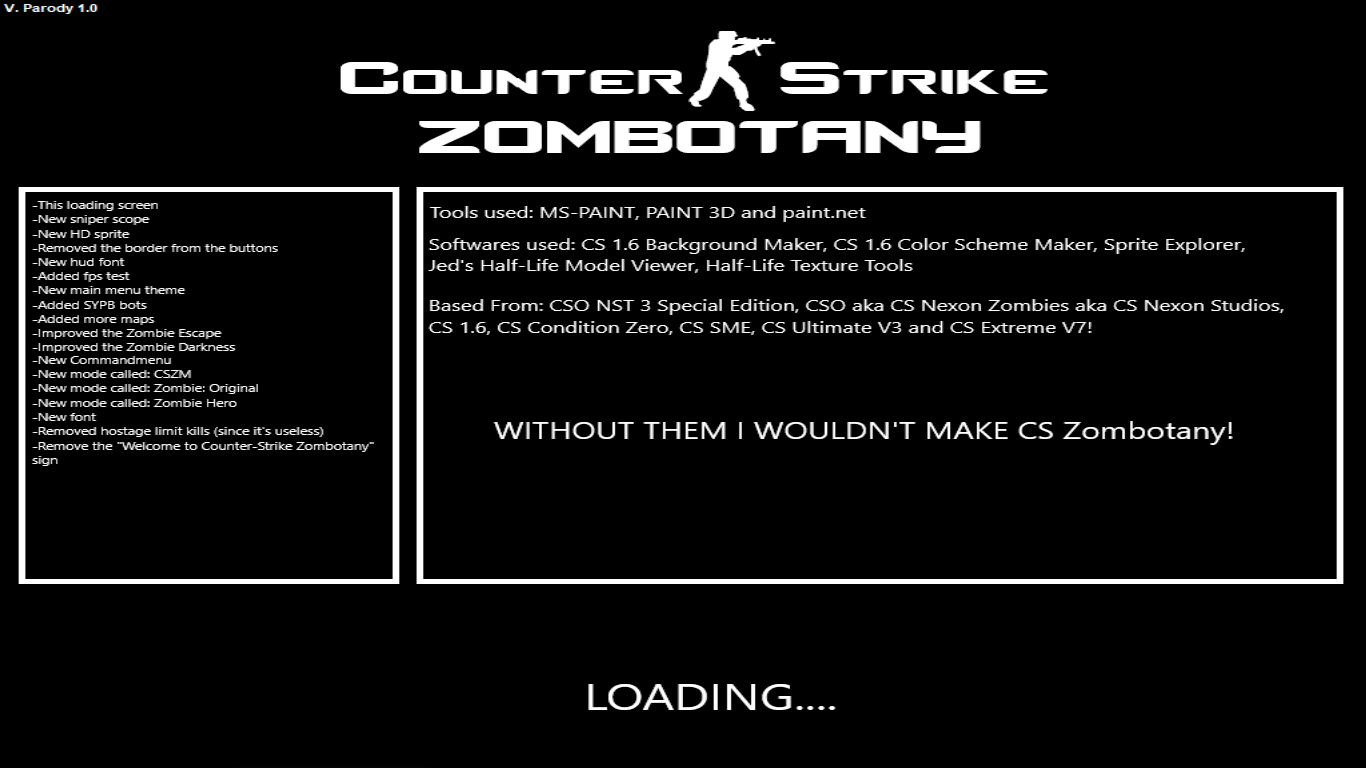 If your question that it looks finished IT IS NOT! some feature that this version should have are not made yet!