Just a small update showing the improved unit selection and some of the level design for the first map to be included in the mod. First up some level improvements: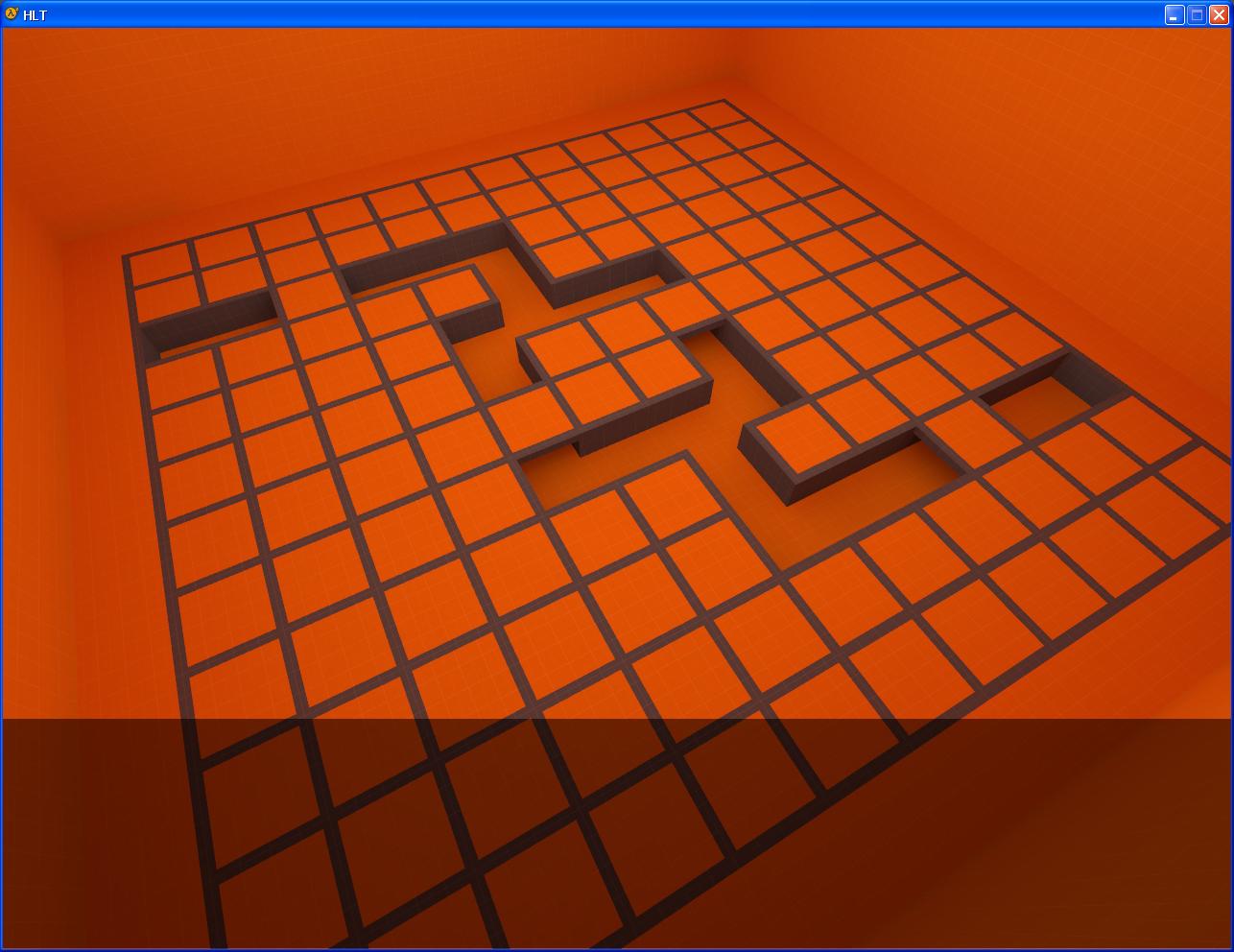 The lowered areas will be a canal, and aim to break up the map into choke points and strategic areas. I'm still trying to decide what to do with the big plain parts on the top left and bottom right, any ideas?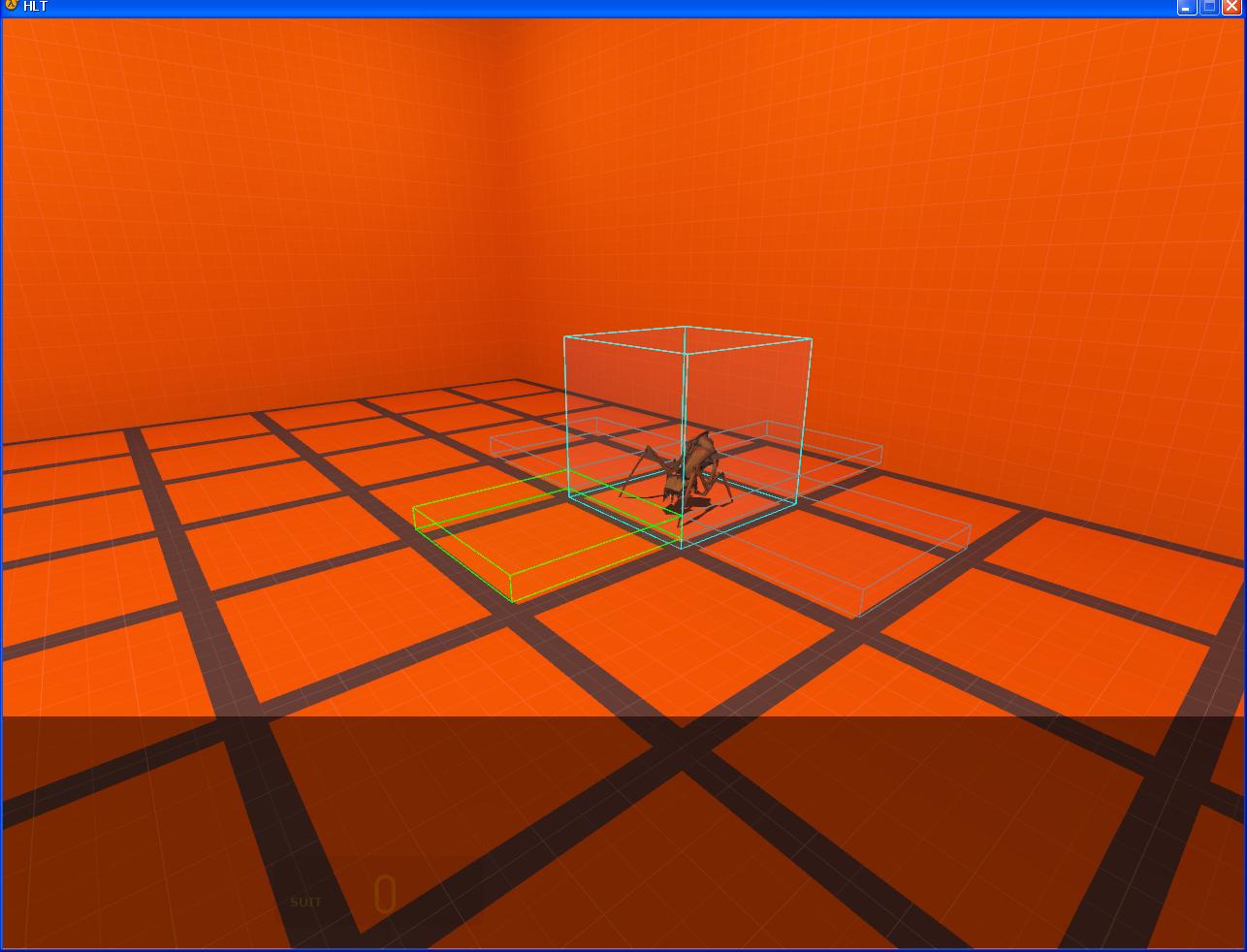 This picture shows an antlion which has been selected, and four grey boxes around it, showing the four directions it can move in. When the mouse enters a square, it turns green, like the one in front of the antlion (the mouse cursor dissapeared in the screenshot). On left clicking inside the square, the antlion will move to that position.
The units will be given an amount of "action points" which they can use within a players turn for movement/attacking.