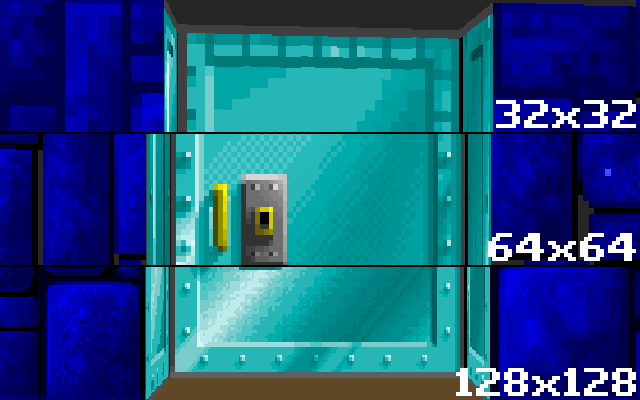 A big update to the SNES port! First off, there are various Decorate fixes, which should be the last round. The XLAT has been updated to reflect the rest of EC_Mac_Family's toolkit, and various fixes have been applied to the textures lump and elsewhere.
This new version also introduces a more authentic status bar, the only difference being the lives counter as ECWolf's limitations prevent a second font from being used on the HUD.
There are also now 3 separate graphics versions - x32, x64 and x128. x32 is the original SNES version, with assets ripped straight from the SNES rom. x64 has graphics that match the MS-DOS version, with proper censorship. x128 has graphics that are based on the Mac/Jaguar sprites, complete with censorship and alternate enemy types (Thanks to Ringman and Alex238 for the sprites.). Play Wolf3D Jag style, if Atari had the same censorship practices as SNES, lol.
Head to the files section to download the new versions!