Witcher 2: Assassins of Kings (preorder now) follows Geralt of Rivia with the game culminating in any one of sixteen possible endings. Since we figured sixteen possible endings isn't enough, we challenge you to come up with your own for a chance to win a kick-ass Alienware laptop. All you need to do is design your own ending featuring Geralt and/or Triss, with them integrated into a famous moment in history. Here are some ideas to help get you started: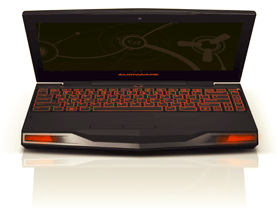 Geralt blocking Michael Jordan in the closing seconds of an NBA finals game
Geralt joining the lolcat revolution or maybe photobombing a picture
Geralt taking out Bin Laden
Anyone can participate and win, programmers included... elite graphic skills are not required in this competition, just a good sense of humor and an awesome picture from history with Geralt and/or Triss in it. Draw it in MSPaint or crayons if you must.


Best of luck competitors, you have until the deadline below hits 0 to get your entry in!