Witcher 2: Assassins of Kings (preorder now) follows Geralt of Rivia with the game culminating in any one of sixteen possible endings. Since we figured sixteen possible endings isn't enough, we challenge you to come up with your own for a chance to win a kick-ass Alienware laptop. All you need to do is design your own ending featuring Geralt and/or Triss, with them integrated into a famous moment in history. Here are some ideas to help get you started: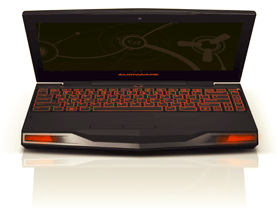 Geralt blocking Michael Jordan in the closing seconds of an NBA finals game
Geralt joining the lolcat revolution or maybe photobombing a picture
Geralt taking out Bin Laden


We have one kick-ass Alienware M11x laptop to give away (prize tab for full details). This laptop is nothing short of a beast and will allow you to dominate The Witcher 2 all day long without breaking a sweat. Quick specs are Intel® Core™ i7 2617M 1.5GHz(2.6GHz w/Turbo Boost, 4MB Cache) with 2GB DDR3 NVIDIA® GeForce® GT 540M, 6GB DDR3 at 1333MHz and 750GB 7200RPM SATA 3Gb/s.


Follow these simple steps:


All images will be judged by ModDB staff Dave, Scott and Ben. We are looking for entertaining well integrated designs with a good sense of humor.


By entering this competition you agree to abide by all rules found on the rules tab. You must read this before submitting your entry. Good luck all!