Our latest update has just launched! This update comes with 2 more characters, Duu Shen and Spritz, to spice things up in Wishmere.
Duu Shen is a cocky show-off who has insane offensive capabilities. He utilizes flames to char his foes and is the most combo-heavy character in the game. His Edge allows him to cancel any attack and dash quickly into any direction, providing limitless offensive opportunities. And the ladies love him.
Spritz has returned with a completely redeveloped moveset. He is a lumbering grappler that if an opponent is unfortunate enough to get within his reach, has devastating damage. But if the player is patient enough to use Spritz's Edge, he gains a shield that absorbs damage and gains some much needed mobility.
Lastly, holiday cheer has come to Wishmere as all characters now have a limited time holiday themed color palette. The Ice Wasteland has also started snowing and the treasure chests in the Base of Darkness have a chance to be replaced with a present!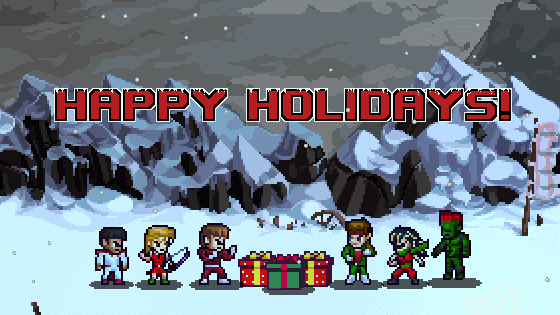 For a list of all the changes, check out this post.