Hey everyone! Big update going on here. Wishmere is now 90% complete, with our Story Mode and majority of the gameplay finished! Right now, we're adding the finishing touches to the entire game, and adding in some secrets and unlockables. After that, it's down to testing everything out.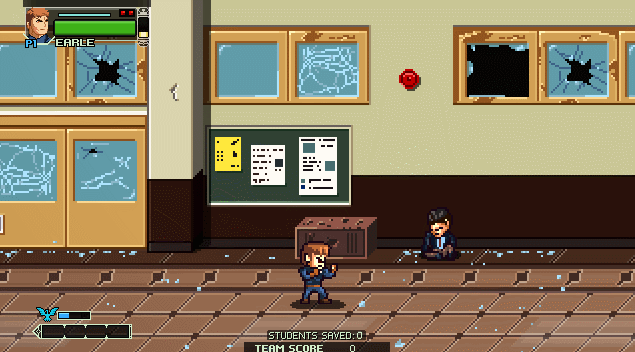 Each stage has their own 'personality', such as having to save students
Even better new is: we're just released a free demo for Wishmere! You can get it on Steam here (just look on the right column where it says "Download Demo"). The demo consists of 1 playable character (out of a total of 7 characters), with Versus Mode, Practice Mode, Tutorial Mode and 2 challenge maps available; so, plenty of things to try out and get a taste of the game in the various modes we've got! So, do try it out if you're interested! And if you've got any feedback, do let us know on our Steam forums (preferable) or in the comments section here.
Thanks and have fun!