Wire Defuser is a fast-paced puzzle game about defusing bombs, saving the planet... and, well, defusing bombs.
Your mission, should you decide to accept it, is simple: defuse the bombs. Every level presents a new chain of buttons and switches, each executable in a different screen interaction. Skill and reflex will be required.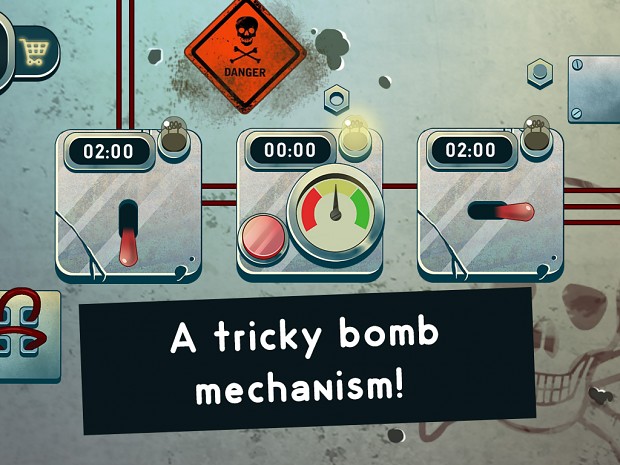 If you manage to get through the chain in time, the bomb is defused. But watch out as the slightest error will blow up everything.Stay calm and save the world!
FEATURES
Addictive mechanics and nervous gameplay

Polished graphics

80+ levels

Super challenging Hardcore Mode