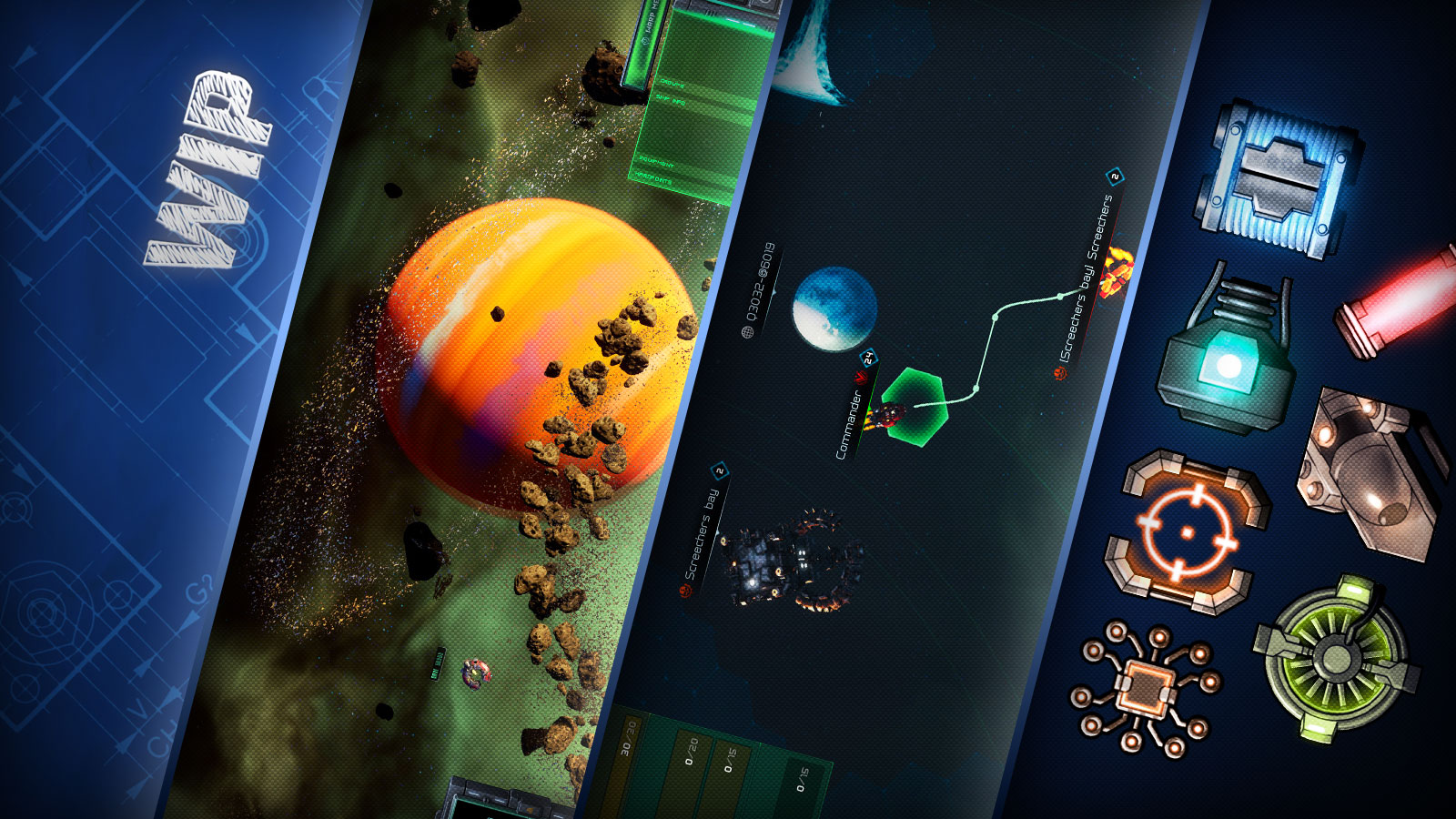 A lot of great things are about to appear in Starfall Tactics and today we are here, just as always, to lift the veil and cover several upcoming changes. Hope you will love it all - don't hesitate to leave commentaries on our forum or in Discord channel!
Planets and battle instance backgrounds
---
Making Starfall Tactics look better is always a very important task for us, and you, from time to time, can read about some visual improvements. This time we've implemented several important changes to the battle instance background in the MMO mode, which will definitely make you enjoy it all even more: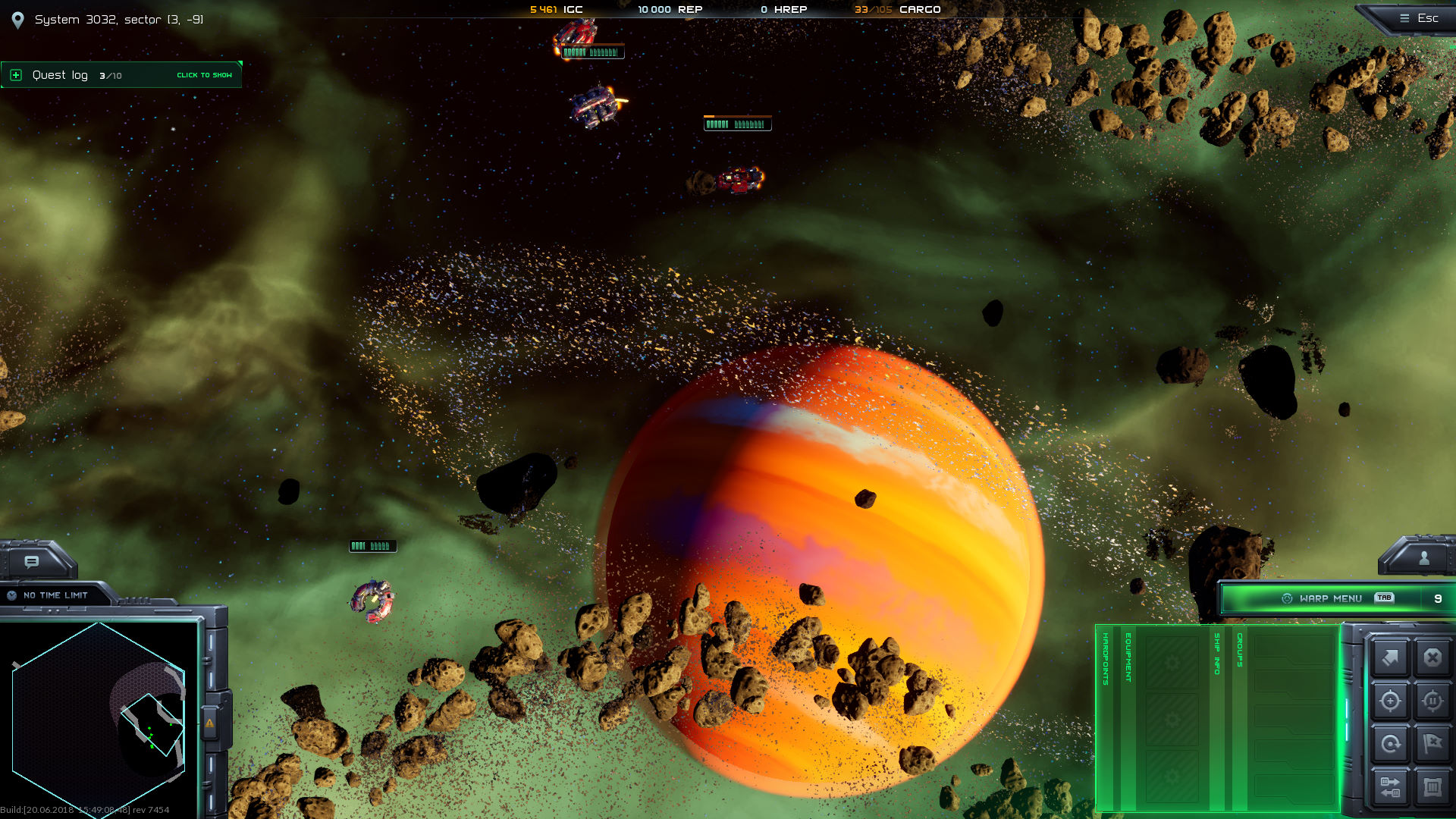 The whole background you see during battles now reflects instance location and depends on the objects which surround you, including a star and planets in this system. While the star and position in relation to your fleet determine the color, direction, and intensity of light in the instance, planets located close to your battle instance can appear on the background which gives you a real feeling of something great happening right now. Just look at the screenshot above, doesn't it look epic?
Pirate bands and base names
---
Have your known, that in Starfall Tactics, each pirate fleet belongs to a certain base and acts on behalf of it? Probably not - the matter is that, previously, this feature was hidden and there was no way to discover this fact for you. But now we are finally ready to fully implement it and are separating pirates within each faction into several pirate bands.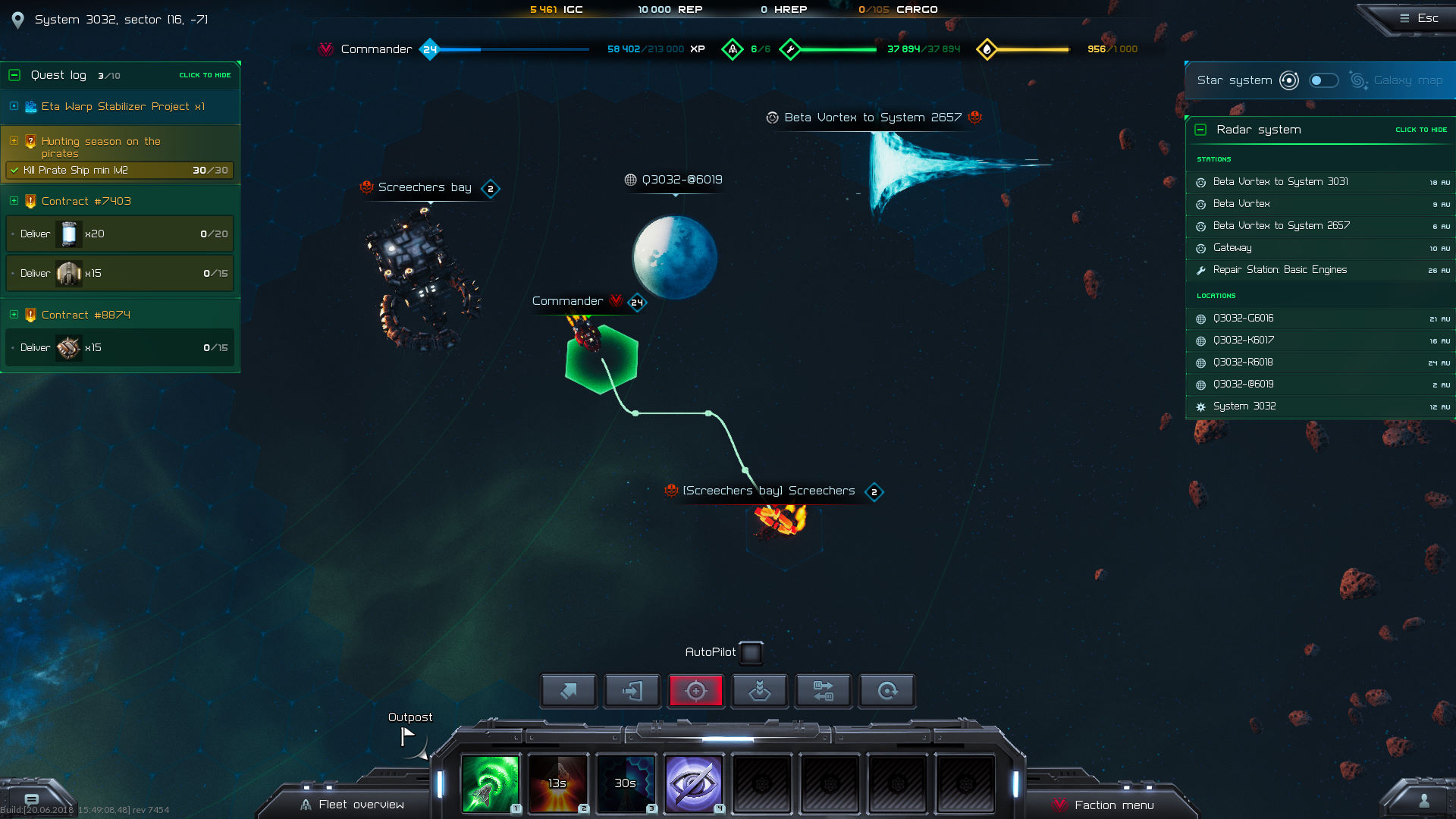 Each band, as you can already guess, has its' own base with a unique name, and each pirate, which belongs to this station, can have a sort of House tag or a Band tag, in this case. It helps you easily understand which pirate band you are going to fight against, and, for example, change target in time to escape punishing fleets getting to you - unless you want it to happen and get some nice loot, of course. This feature will also add a variety to quest types and goals and can become a basis for other interesting innovations.
Weapons Crafting Components
---
Another portion of new crafting components is once again here to make you feel excited about upcoming crafting system extension:

Multithread synchronizer - a component used to create salvo equipment, e.g. Salvo Rocket Launcher.

Target recognition system is a general component you need to create rockets.

Amplified magnetron can be used to create various long range equipment.

Electromagnetic compensator - a component used to craft Gauss weapons.

Distortion block - component for phantom equipment crafting (e.g. Phantom Lasers).

Torpedo tube is a necessary element for creating various torpedoes.

Coherent crystal - general component which can be used to craft lasers.
Looking forward to getting more information? Sheck out the next news articles
to be aware of all the great stuff to appear in Starfall Tactics!