WindSkate dev update #3. What's in the works?
The wind arrow indicator has been replaced by a fancy new particle effect. It's easier now to identify it as wind!
the white circle around the player has been replaced by a gauge around the wind arrow. it's color code indicated the player how to optimize the wind angle to ride as fast as possible:
Green is for the best angle
Red is for bad angles
Of course, the wind particle effects follows the same color code. When the wind appears red, the skateboard go really slow or in the wrong direction.
Before: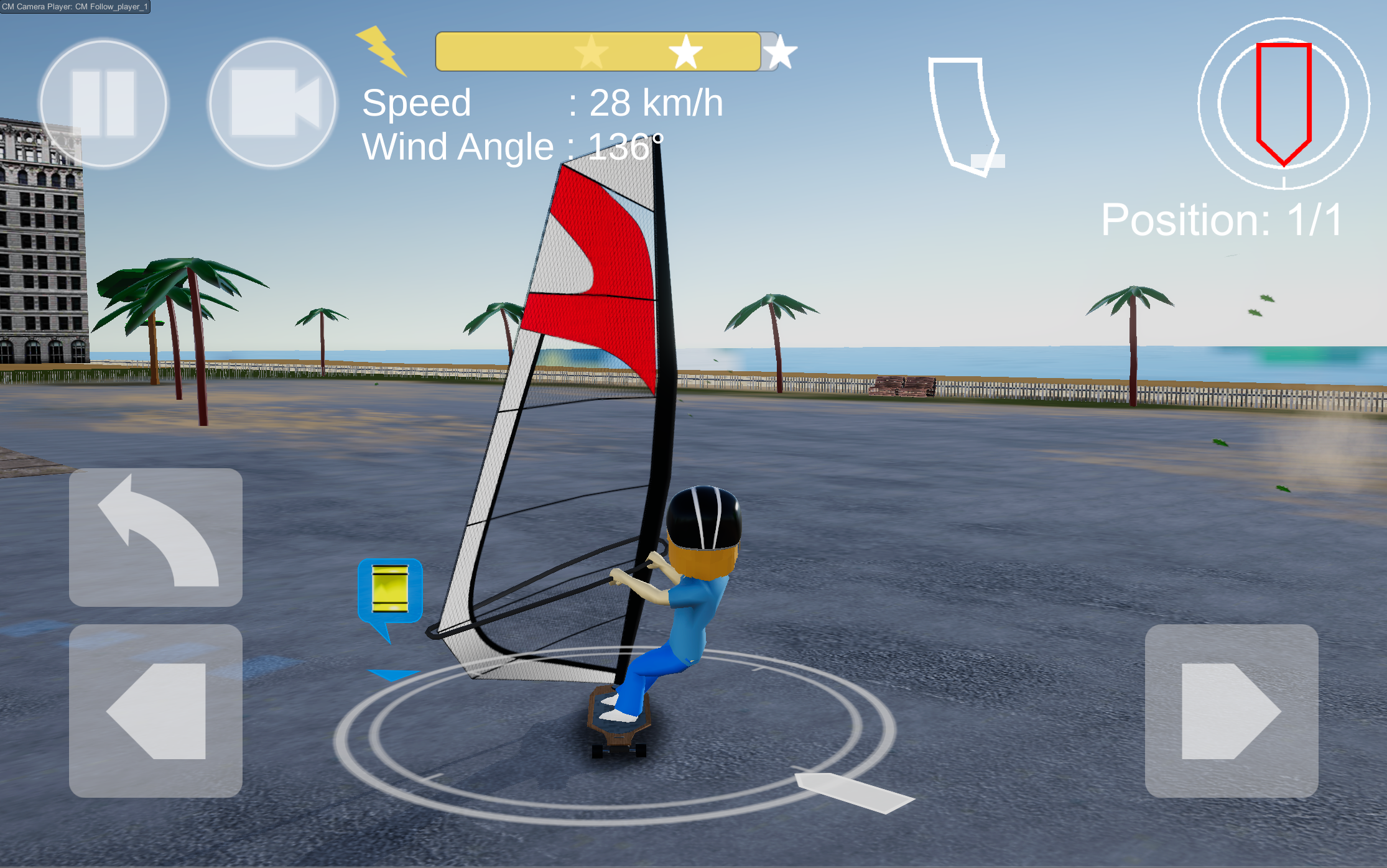 After: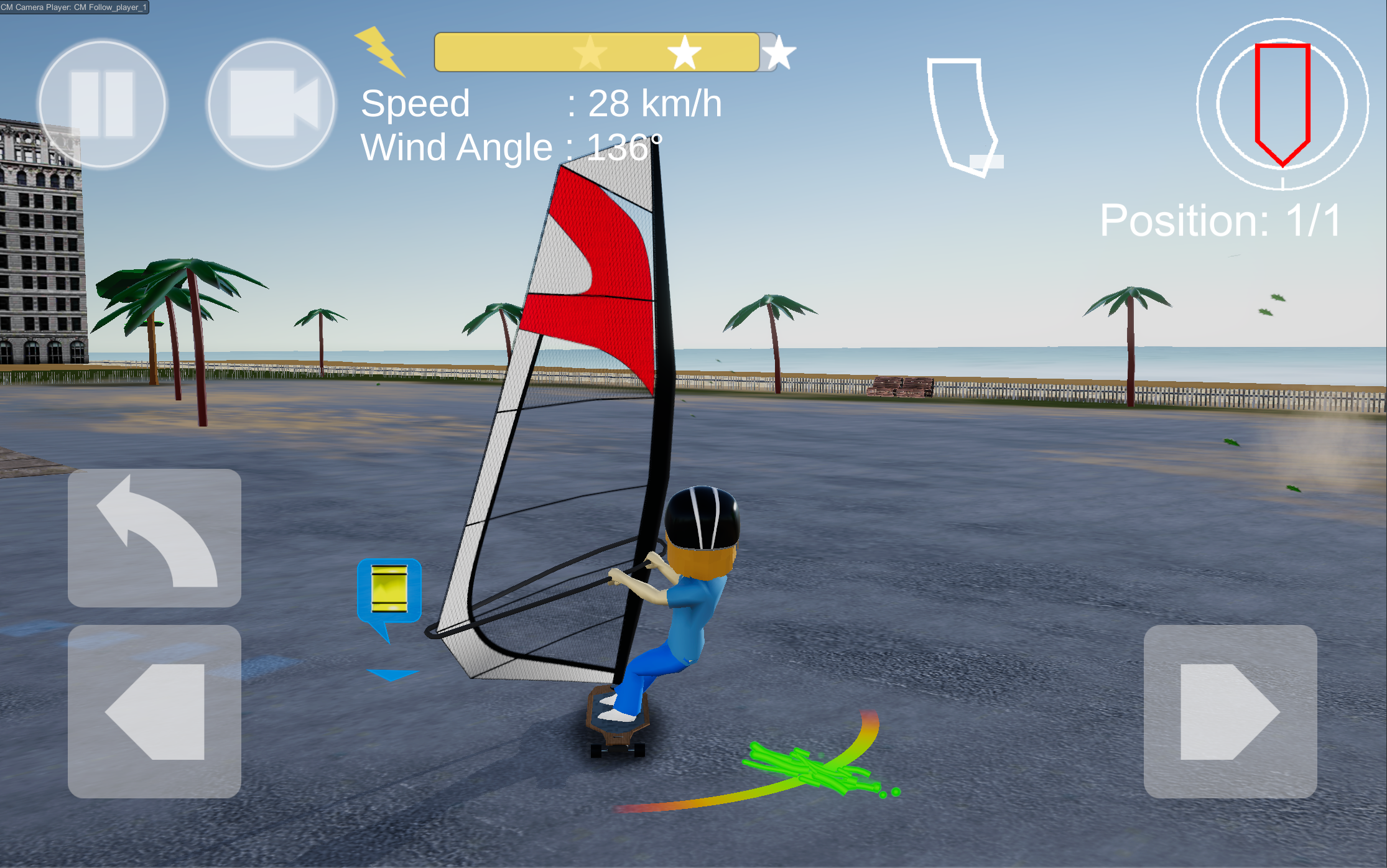 The camera effects has been improved, with ambient occlusion and color corrections, which much improve the look with a more contrasted game!
What do you think of these improvements?
More info at: fabstudioblog.wordpress.com