The little team of Wilson Chronicles wish you a Merry Christmas !
A short summary about the story of Wilson Chronicles :
You are the Major Darren Wilson, working in the military research divison of the underground complex Black Mesa. Then an accident arrives whish quickly transforms Black Mesa into a field of ruins where military and aliens clashes. As a survivor of this disaster, you must now regain surface at all costs. But you are not at the end of your surprise.
Now the Media Release :
Forget everything you've seen before about Wilson Chronicles. Everything you are going to see in this Special Christmas Media Release is brand new! Mapping has been redesigned with sharpness since the previous Media, renders are now better than before.
About modeling of the game, the player offers new weapons (two of them are presented in this Media). He could be free to aim through the ironsight.
The current version of the mod is "Alpha 5", this version is much more clean than previous versions.
She ensures better quality of mapping and gameplay, it also has a better code source (this one has been updated).
The mod have several "Easters eggs' already present in some maps like Sackboy or the fake brand of Cola-Cola in the dispencer cans.
Frequently Asked Questions (FAQ) is available here in english or here for French community .
Development Team welcome the recently the new coder of the mod called Richard Rohac.
This one is currently working to fix bugs and add system of longjump, Black Ops and Alien Grunt NPC's.
The team is looking for :
Programmers
Animator
3D Artist

2D Artist
Don't forget to join the community group of the mod. Vote for your favorite mod for the Moddb Awards !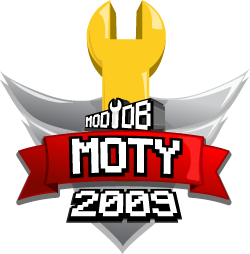 Stay tuned for next Media Release !