So i uploaded allot of content to show i have started on the mod, so urgent matters came up and i had to stop working for a few days. (COUGH COUGH)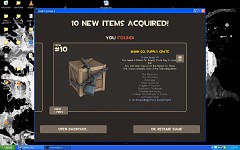 (And i beat Fable:Lost Chapters in 2 days=Win)
But i did FIX some content (E.G. Night Vision) I'm trying to make it the way the people(you) like it not how ODS (me) like to make it. and i read some comment(s) about the NV not being bright enough so i updated. also remember that EVERYTHING i upload is "wip" so i can always fix the mod the way you like it :). so heres the content for you to heart, hate, flame, troll, and heart: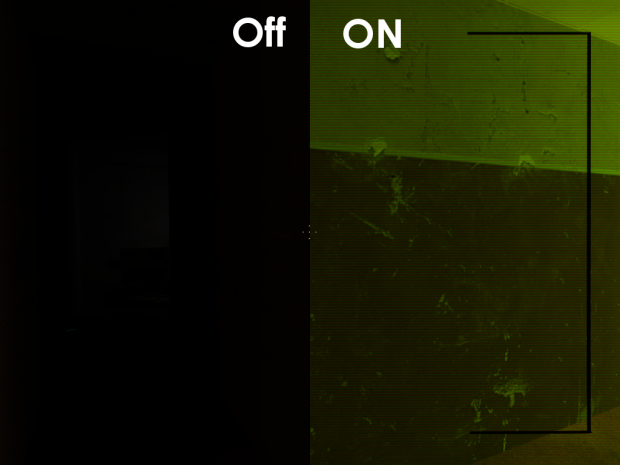 Just to show you how bright this is i also made this picture: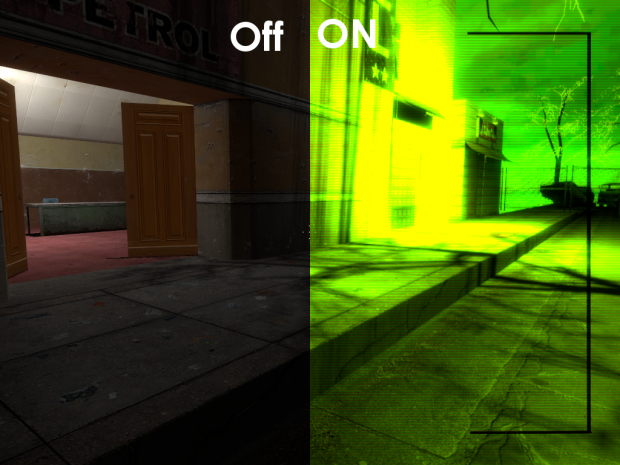 NOTES: I added a "greener" overlay with less grid, i also added the back sidebar so its more like night vision goggles and made them brighter so that it's like blinding your self when you are in the light.
Now lets talk about the 4 W's (Yeah i know their 5 but I'm using 4)
Who? This is a mod for the community, Their will be votes and (hopefully) allot of request for me to work on. I don'y know the Protagonist will be called, but i do know that he won't remember anything (including his name) until later in the game. The idea is that you will see things and talk to people and have flash backs and remember bits and pieces at a time.
What? This is about Apocalypse (Vote if you do or don't want zombies) And their are few towns left in america. America will NOT be called america it will be called something else like "Magna Finire". You will be with a group of teammates who are fight to either A Take america for them selfs or leave america in hope for a better place else wear.
Where? The game will be in a apocalyptic America, in a small town surrounded by woods it will always be foggy, raining, or dark to try and build suspense.
When? Placed only a few year in the future means that almost all weapons will be modern except some items i will be adding to make the game feel like a RPG.