New Character Portraits
We've been tweaking the dialogue boxes for an upcoming build and started making some character portraits. Here you see Bob and his boss, the Hand.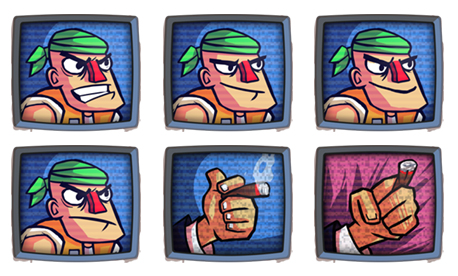 Turns out giving a hand some character is harder than it seems. @migrafael did quite a few sketches before he got something he liked.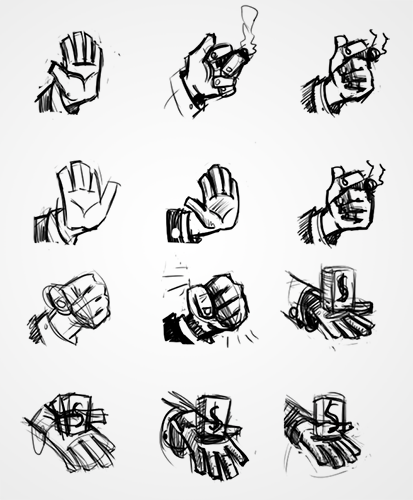 The Hand is a bit like the villain in Inspector Gadget, you only see his hand. Why? Because the face of greed is no face at all.
This his how the dialogues look like in-game.
What about Kate?
For those who voted for the new look of Kate don't worry, we'll show you some winning results on the weekend :) And thank you!
GO VOTE FOR US :D!
We keep working hard on Greedy Guns our own run and gun exploration game. Go check out our new Greenlight page! Please! Help us get our game on Steam! :D
Also you should add us to your favorite social networks 'cause we are cool cats. ;) See you soon!