We all played Zombie games and survival games. We smashed the zombie heads with our baseball bats, we tried to survive by looting some buildings and bodies. Yes we all did. But have you ever played a Sandbox Survival Zombie RPG? You heard it right. In "Stay Alive: Apocalypse" we will offer you an indie zombie survival game which is in a sandbox world and presents rpg elements.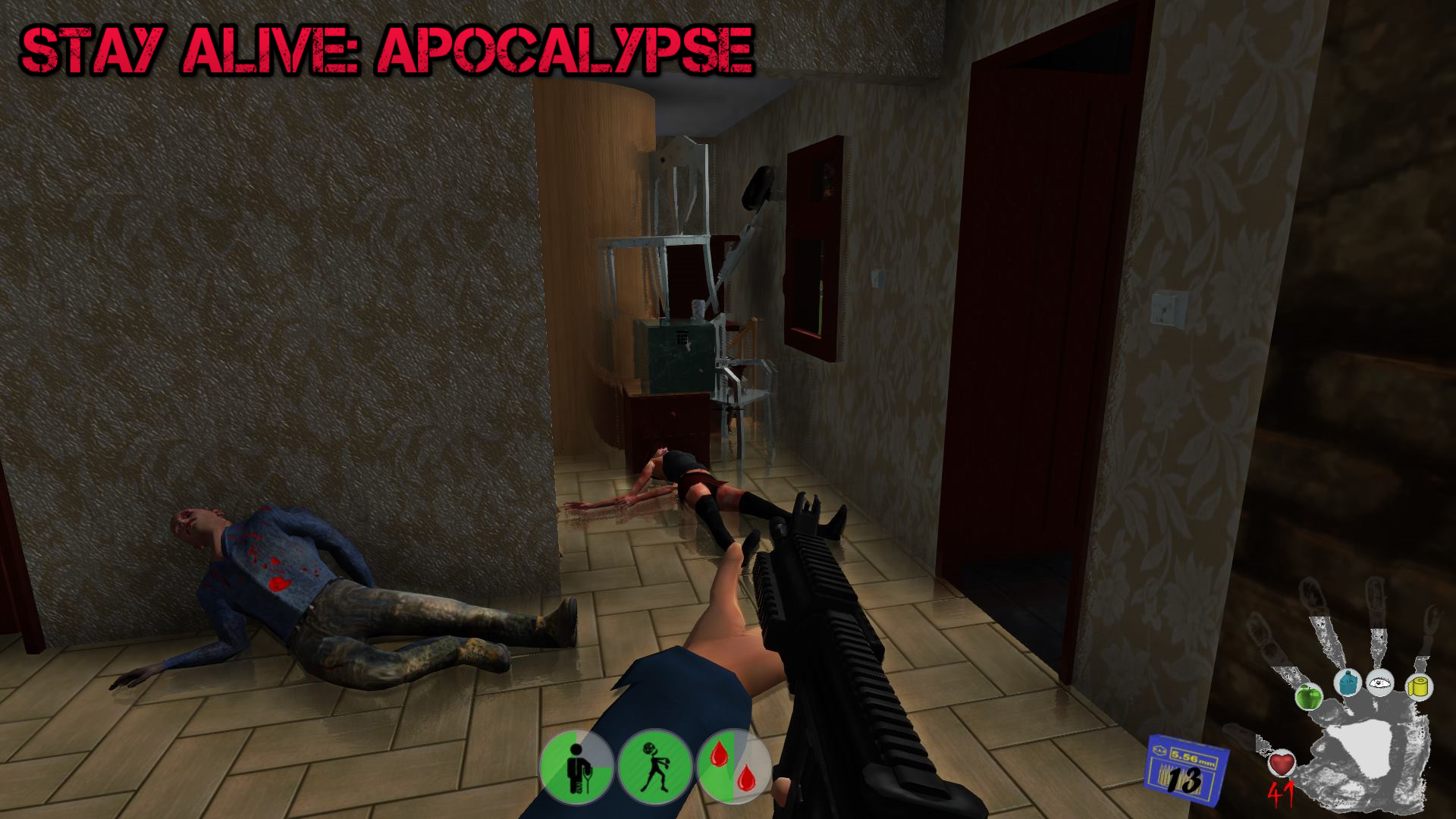 What is a Sandbox Survival Zombie RPG?
First of all our game is a survival zombie game in basic. It offers you an apocalyptic world with zombies and survival elements against these badass zombies . But it is a different game. The world in our game will change in every new game. The places of buildings, the furnitures of that buildings, the colours of the furnitures and also the texture of buildings, the loot ratio, the places of NPC's and the zombies will change in every new game. The neighbourhood in our game will be generated automatically and it will be different when you click "Start Game" button everytime. But this will not change the main storyline.
In our game you can create a unique character. You can name it, you can choose its gender, you can choose your characters age, you can pick a job background for your character, you can adjust your characters stats, you can pick traits for your character and you can adjust your skills. For now we have 8 different stats, 25 positive, 5 negative different traits, 10 different job backgrounds and 20 different skills for character creation in our game. These stats, traits, jobs and skills will have an effect on your game. They may change your behaviours, they may change your survival chance and also they may change your life time in the game. Ah and also you can record your characters sound effects while creating your character. This is unique, right?
Features of Our Game
Apart from its unique genre, we offer you a unique gaming experience.
- You will play our game in two different languages. Turkish and English.
- You will have a different gaming experience in every new game because of the automatic generated world.
- You will have a a chance to create a unique character with 8 different stats, 30 different traits, 10 different job backgrounds and 20 different skills.
- You can record your characters sound effects and with this feature you create a really unique and interactive character.
- You will take part in a diffferent zombie storyline supported with radio broadcasts, newspapers and NPC's.
- You can enter every building and room in our game without a loading screen.
- You can interact with every object in our game.
- You will be able to move every object and furniture so you can create barricades for your safety.
- A world with a day/night cycle and realistic weather - season system.
- Different types of vehicles to drive.
- You will find NPC's to interact and you can even team up with them.
- You will cook with a different and unique cooking system which you have never seen in other games.
- You will find interesting and different survival systems. (For example; if you run out of water, you can put a bucket outside while it is raining and fill it with water.)
- Various melee weapons, pistols and rifles.
- Lots of various injuries and illnesses.
- Craftable items and weapons.
- Customizable detailed graphic settings which enables most of the computer configurations to run our game.
- After the completion of our project, our game will present more than 100 different building/structure types, more than 500 different furniture models and about 500 different items and consumables.