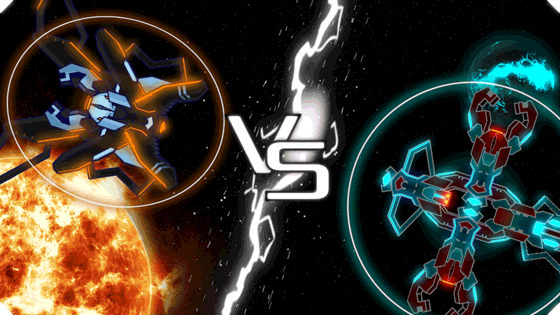 Space Shipyard combines the core mechanics of FTL:Faster Than Light but using them in new environments like multiplayer and different game modes.

For those who do not know, FTL's mechanics comprehends the management of the ship crew to repair and assist your ship systems, handling the ship's energy distribution and weapon system while battling other spaceships.

The main functionality of Space Shipyard is to allow the players to fight each other in a Ranked or Casual Online Multiplayer in a one versus one setup while also letting them play with the ship they created using the Ship Assembly.


But it doesn't end there.

Having access to a singleplayer is very important, in Space Shipyard we incorporated a Singleplayer Campaign inspired on Star Fox which will be dynamically generated each time you wish to play it, with different game modes and many boss fights.

Between the game modes we have:
Standard Mode - Standard FTL run
Origin Mode - Play our Story Arc. Build your ship as you progress through the story while increasing in size and capabilities
Boss Rush - Sequential fight of each race flagship
Co-op - WIP
What do we mean by size and capabilities?
In Space Shipyard you start with a ship you created given some limitations and in order to improve it, you would have to add structural nodes to it, this nodes increase the functionality of the system it is attached to while unlocking abilities and skills from a tech tree.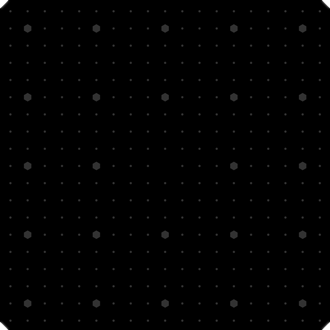 This nodes are used by your crew as pathway, structural planning is important, you want to interconnect everything otherwise your crew won't be able to reach the system and repair it, but at the same time you don't want to create a cluster of nodes because they are vulnerable to AOE attacks.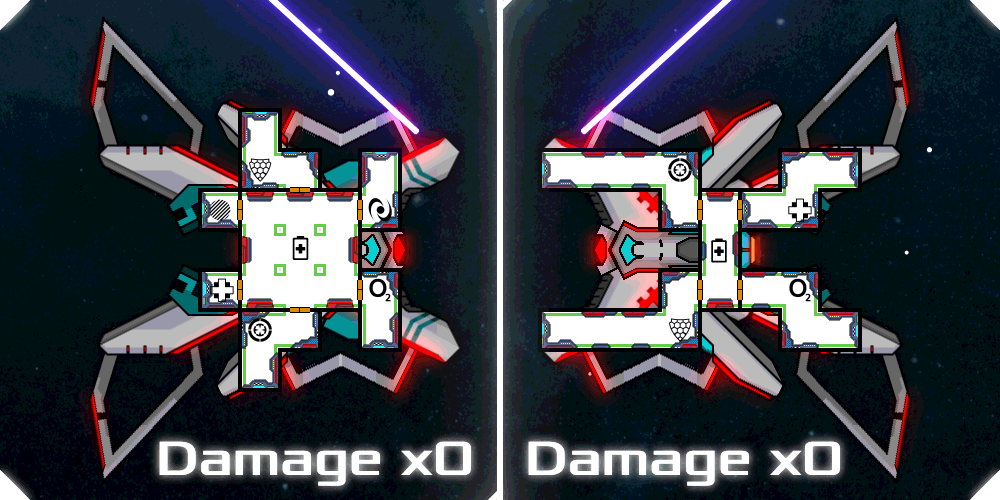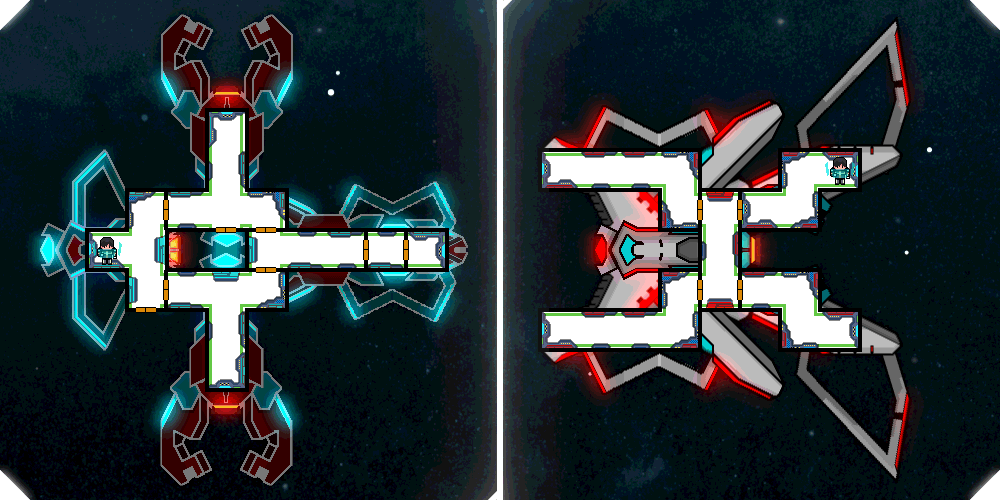 As you know, space is not a void, but instead it has many scenarios like hyper active suns, charged nebulous and many others cataclysmic events, some may overheat your ship, others may freeze it or even disrupt your electrical system, here are a few:


Most importantly, we want to create a Community Driven Game, we want to add more contents using community polls so we can develop a game made by and for the community, we could focus our resource expanding the singleplayer campaign if that's what the community looks for or we could invest our time in creating more weapons, skills or even races and ships. Your opinion is very important to us.

The idea of the Community Poll is to allow the players to weight their preferences and vote, this grants us the ability to create a priority queue which we can use to decided what to develop based on the community needs.
TL;DR SUMMARY

Space Shipyard, a game that uses FTL's game mechanics in new environments.
Online Multiplayer – Fight one versus one using the ship you built and the loadout you desire!
Singleplayer Campaign - A procedurally generated singleplayer campaign inspired on Star Fox. Travel between sectors of different races, playing different games modes and battling many bosses to complete the story arc.
Ship Assembly - Customize the creation of your ship by using different parts, setting weapons positions, handling what would be airlocks and what walls and also customize graphical aspects of your ship like weapon colors and hull colors.
Fileless - There is no need to transfer ship files from on game to another in order to play online with a newly created ship.
Dynamic Gameplay - Every match will be different, there are many possibilities for every match, everybody will create their own ship and use their own loadout and the battle environment constantly changes.
Community Driven Game - Vote for what you want us to do next, we will create a priority queue and do our best to satisfy you all!
END - Early feedback is always the best, if you want to see more, check our social networks and if you wish to know more, don't hesitate to ask and subscribe to our homepage newsletter!!!