Puzzling – the genuine jigsaw experience tries to offer the real jigsaw game in your devices.
You have your board or 'working surface', on which you get to assemble your jigsaws.
Just like in real life, you can assemble bits of the puzzle separately and connect them later.

Screenshot 1. Bits assembled.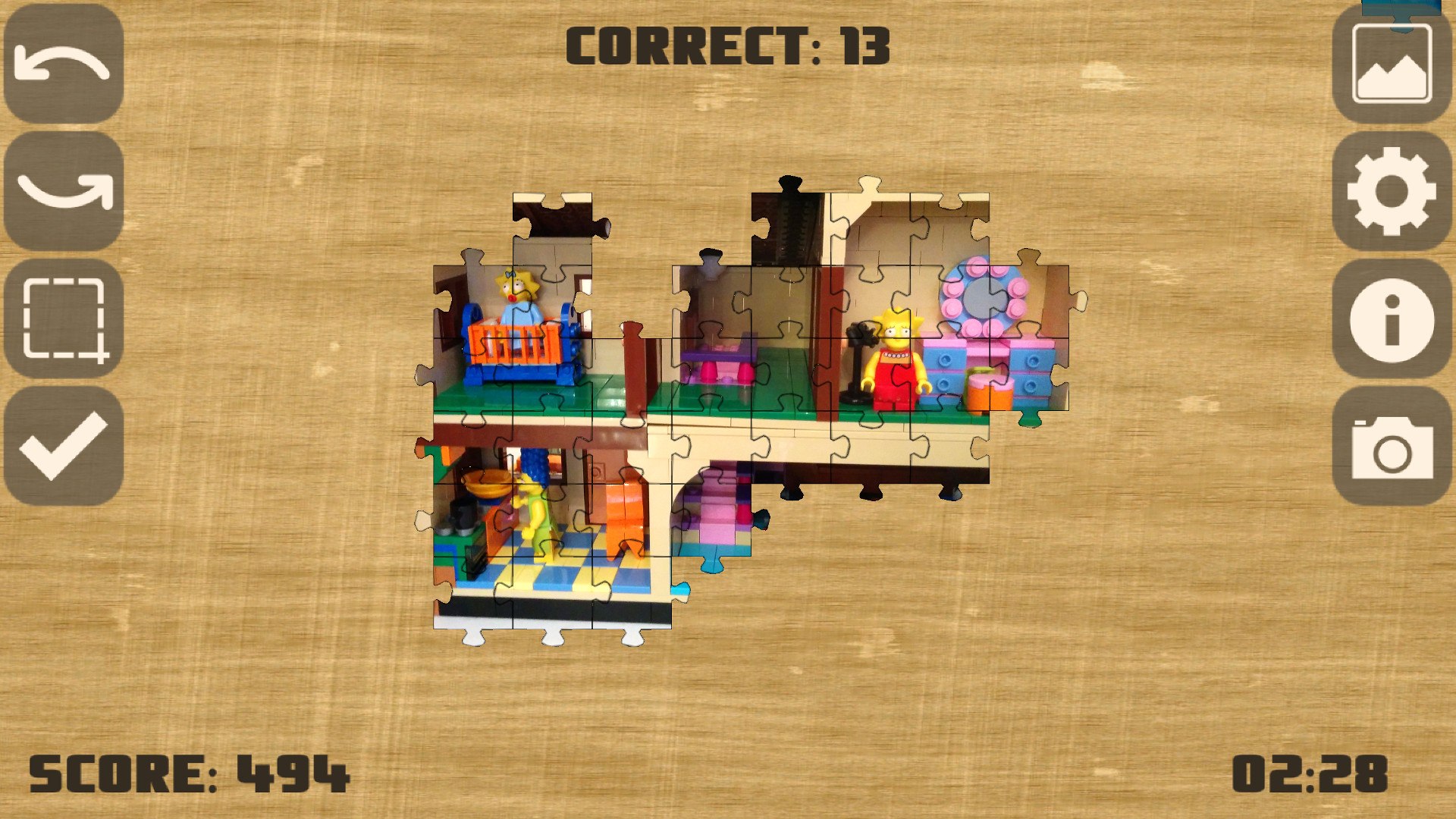 Screenshot 2. Bits connected.
You always have the option to view the reference image to see what to do next.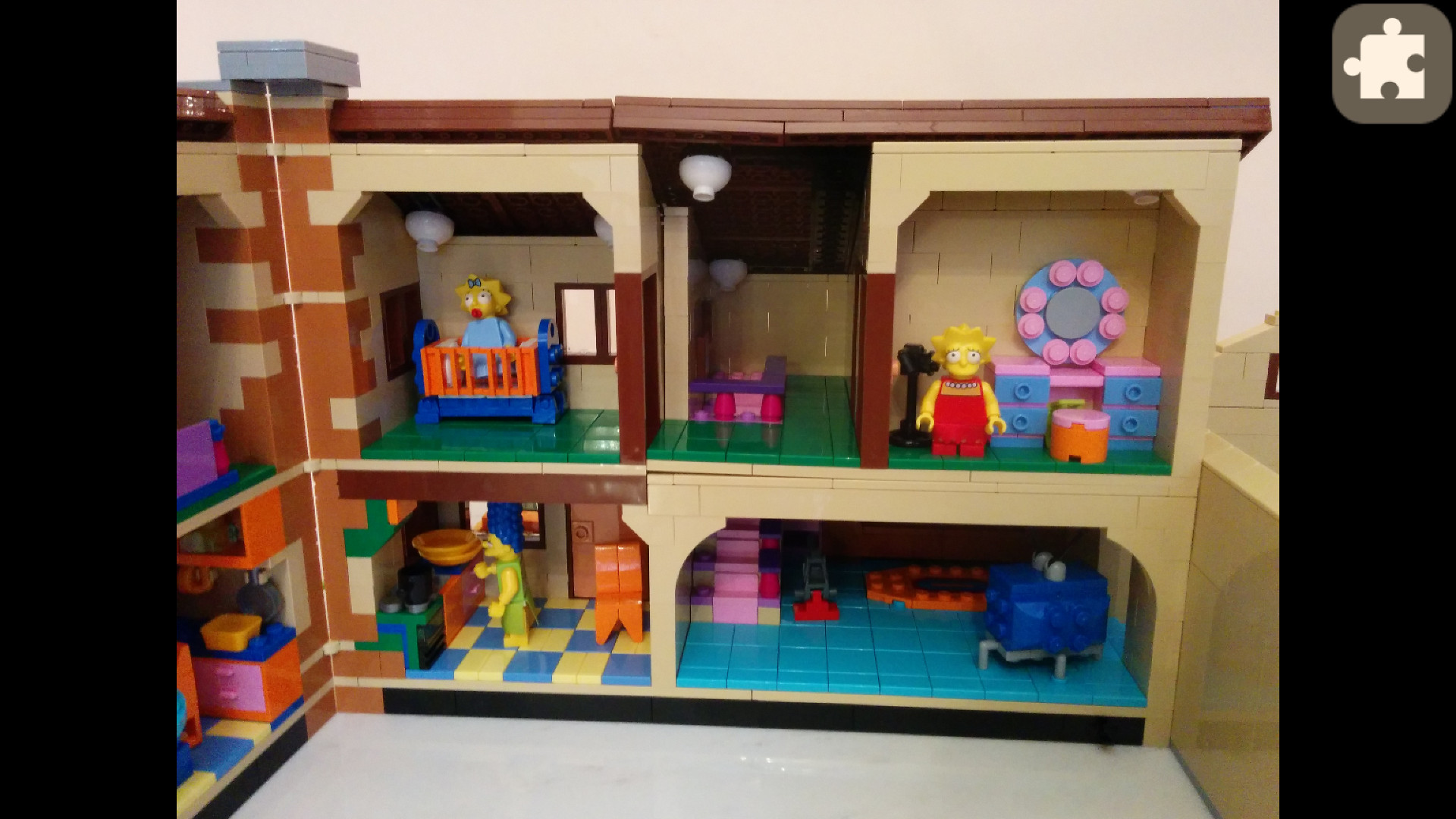 Screenshot 3. Reference image.
In addition, when you are unsure and want help, simply turn on the hints, which will highlight the correct consecutive piece for you.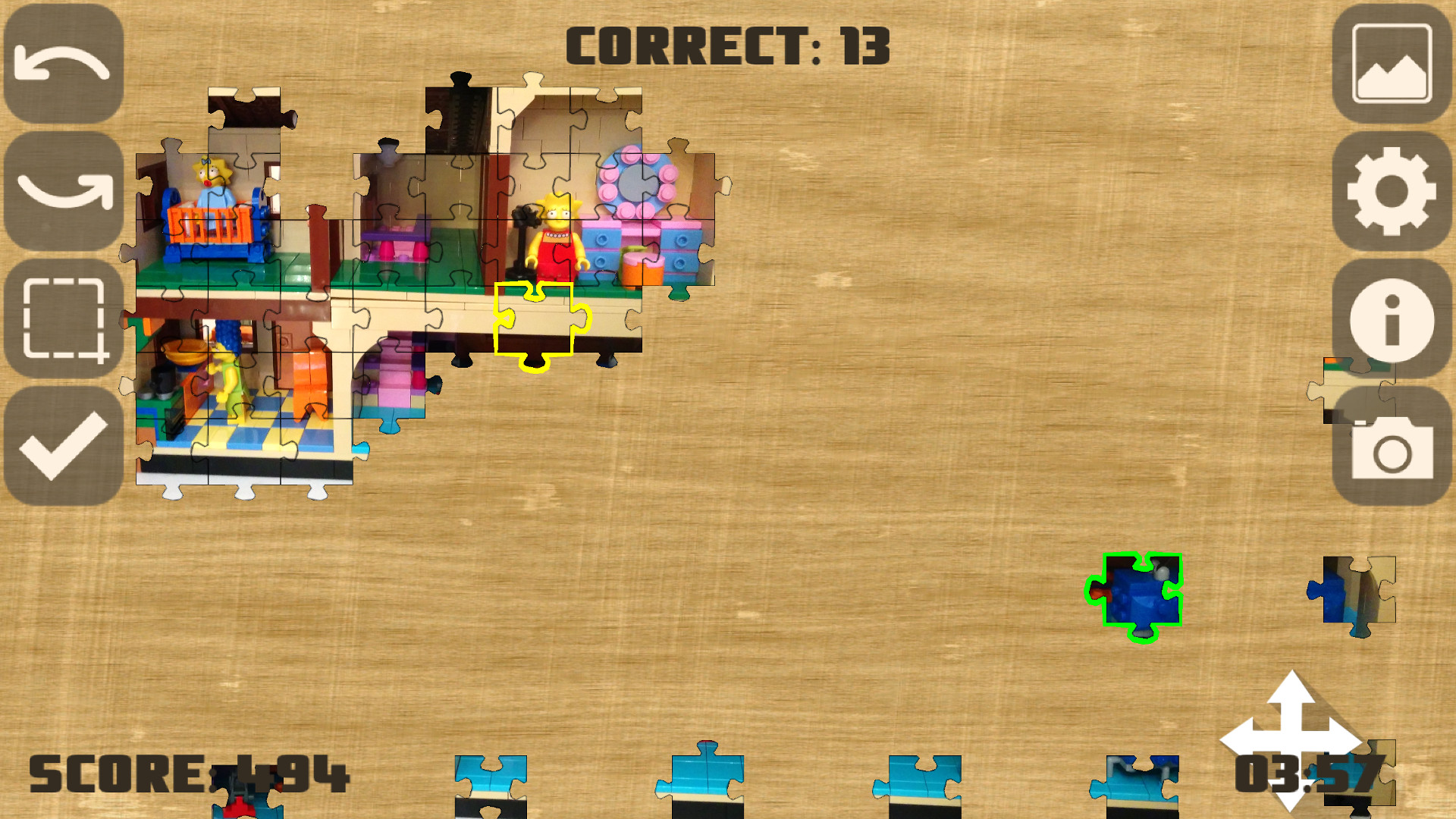 Screenshot 4. Hints.
Combining the aforementioned features with the ability to create puzzles of any size from any image, Puzzling creates the genuine jigsaw experience!