Nightstar: Rogue Wings is a modern tribute to old school action games such as Star Wars: Rogue Squadron and the Star Fox series. In what seems to be an endless sea of procedurally generated sci-fi games with little to no content that over promise and under deliver (some names comes to mind), Nightstar: Rogue Wings shines as a hand-crafted single player experience with incredibly satisfying combat mechanics.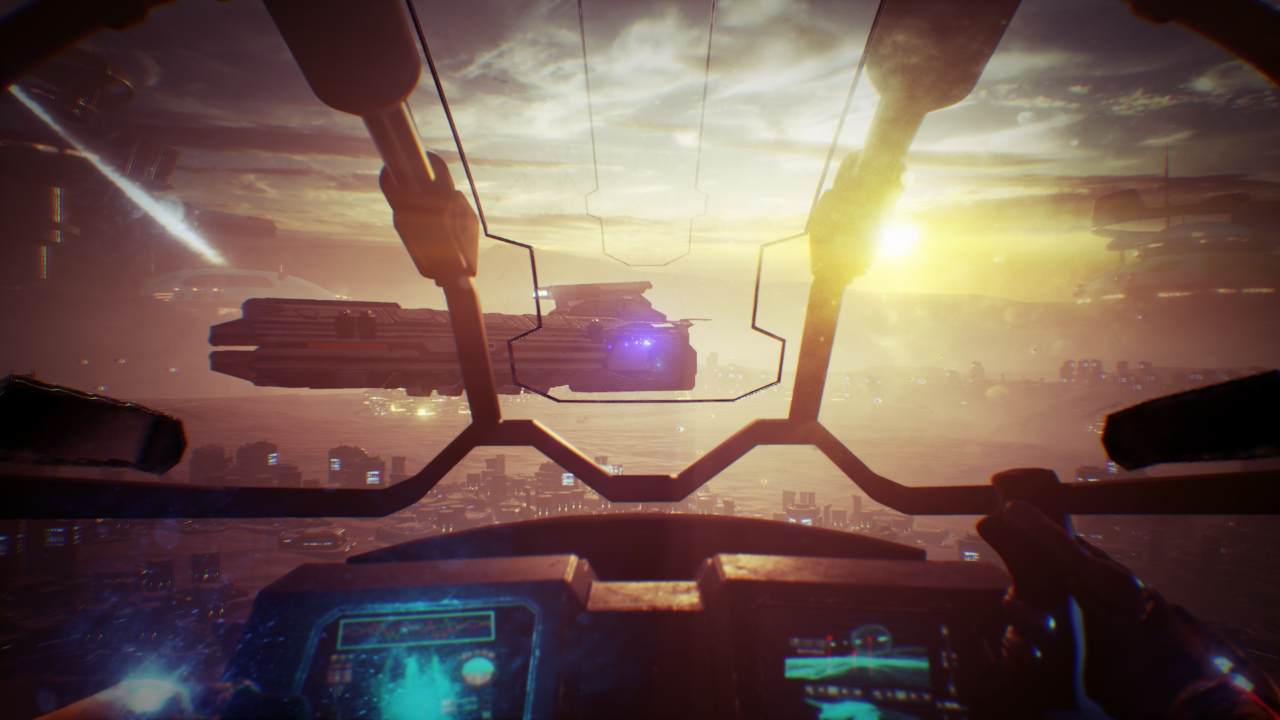 When we asked about the type of gameplay we can expect, the lone-wolf developer explains that Nightstar: Rogue Wings follows a simple formula: intensive aerial warfare, a fun and simple backstory with captivating characters, and screens filled with enemies for you to kill. Also according to the developer, even though sci-fi games are getting more and more visually appealing, most seem to have lost the focus on gameplay mechanics and on what makes this kind of game really enjoyable. That's why the lock-on camera (similar to the ball camera on Rocket League) works so well. You can focus the action on the enemy you are engaging, and you can freely fly around your target while doing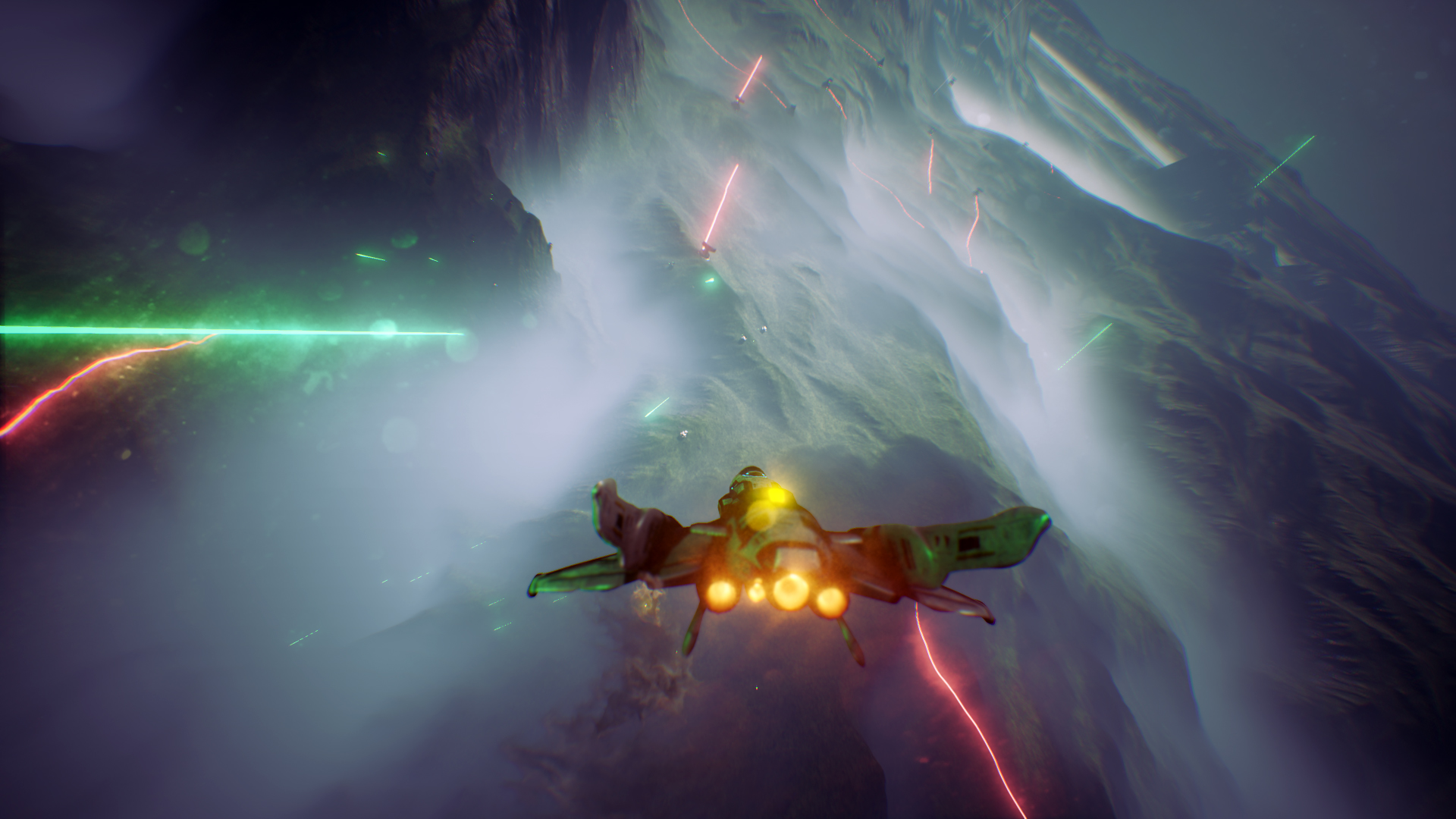 Our impression after playing the closed beta for a bit was very positive. This will sound a bit funny but hear me out: If Goku from Dragon Ball Z was a spaceship, it would fly just like the ones in Nightstar: Rogue Wings. It's FAST and there's a lot of things happening all the time. Both enemy and friendly AI feel natural. It's an intense air battle happening all the time around you. On the Goku note, remember when the characters on Dragon Ball Z would move so fast they seem to be teleporting during the battles? This is one of the special moves in this game, and it works really well to dodge enemy fire, specially the gigantic lasers shot by the hover-tanks.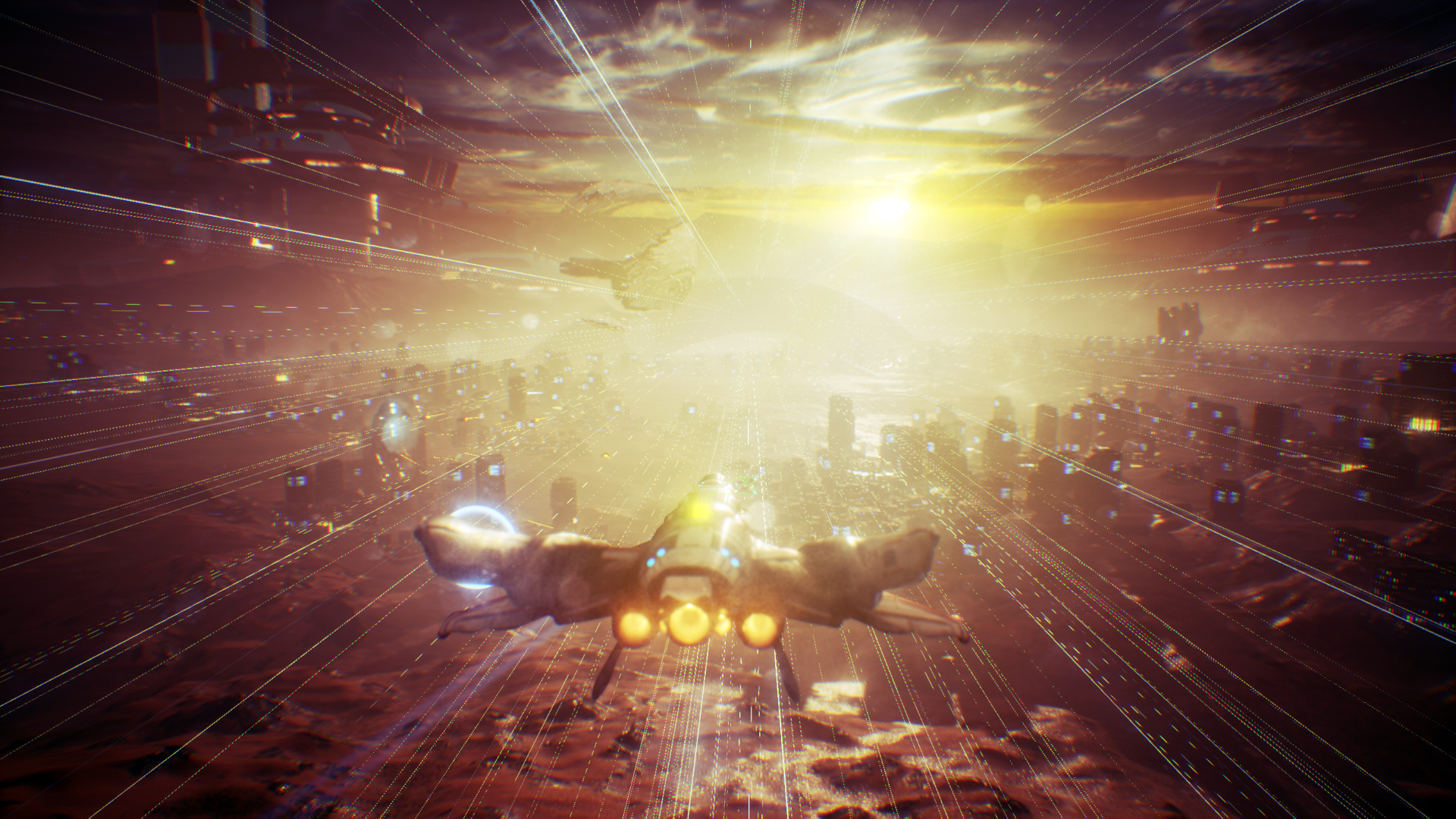 This is the second game created by Bruno Gruber. The first one is also available on Steam, and it's a Virtual Reality game that takes place in the same universe as Rogue Wings. With 100% positive reviews, it's hard not to get curious about it