What is Entropy : Zero - Uprising?
Uprising is a mod project using the Entropy : Zero SDK and using Entropy : Zero as a base. So a mod... for a mod!
The basic idea:
The blow you struck at Nova Prospekt was taken as a signal to begin the uprising.

-Isaac Kleiner
After the events at Nova Prospekt, citizens took their chances and rose up against the Combine regime.
Due to the malfunction of the teleporter, many Combine Units in surrounding areas were temporarily disabled and citizens, already boosted in confidence due to the appearence of Gordon Freeman, used that distraction to begin their uprising.
The player is stuck right in the action, fighting for their own survival.

The whole mod will span from the beginning of the uprising to the explosion of the Dark Energy Reactor on top of the citadel.
The player will get to experience different parts in and around City 17, as well as it's destruction over time.
Right now we are only working on a demo/Part 1, which will feature the first two days of the Uprising!

Features:
Squad based Combat

Player Allies
New Enemies
New small mechanics
4 playable chapters in the demo!

Custom Stuff:
Alright, let's talk about Custom Stuff featured in our mod.
Obviously this mod is based heavily on mapping. In only 7 months we were able to finish nine maps, with three more well on the way!
Other than that we also have a few custom models and textures and NEW NPCs!
NPCs:
First off there is BEC. I plan on making a full article about him at one point, going into detail about all his technical stuff. He is a player ally and also one of the main plot points.
His armor is worn down and his mask is held together by literal duct-tape. But he won't go down without a fight. He would die for the Combine and is ready to sacrifice everything for the alien regime.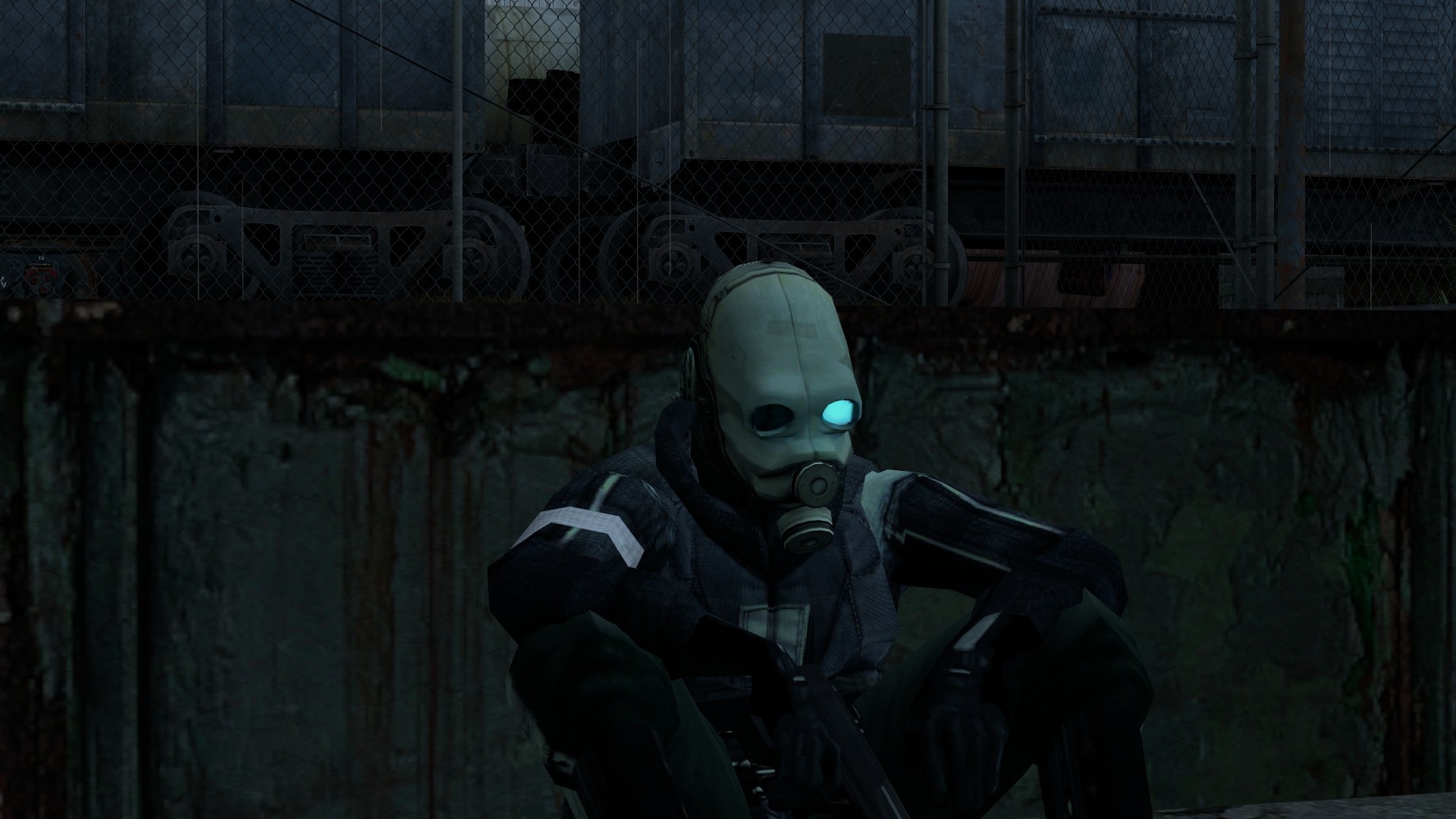 BEC is voiced by CW3D and coded by Mark_Zer0.
The second NPC is the Traitor Cop. Traitor Cops are the exact opposite of BEC, chickening out of Civil Protection, as soon as any danger arises. They will use Traitor Manhacks and will also collaborate with Rebel cells.
There are other neat features, but we'll share those later!
Thanks for reading! Expect some video teasers soon!
Entropy : Zero - Uprising is developed by Employee8 and Filipad.