Hello people, guys, gals, fans, haters i am here to tell you the updates on the mod of Georgian Conflict. Now we've been in a secret for few months trying to work on the brand new release of the mod. Thanks to your waiting and support we have achieved many things and many new ideas. Most of you would be wondering when the new Georgian Conflict will come out... my answer is soon hopefully we can have people sign up for beta testing before we release the real version.

Updates
The pictures of Georgian Conflict that you saw were only a fraction of what we have done. Thanks to UberWazuSoldier ( OPDD/ROFLBOX/Georgian Conflict) we managed to get new models in that will blow your minds when you use them. You may saw the A222 Bereg that we posted a picture of, but did you know we worked on the main menu as well?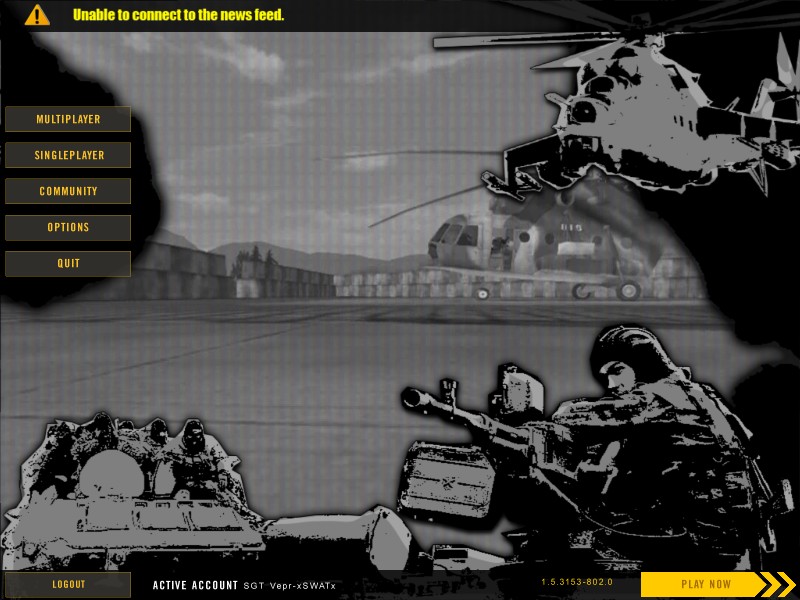 Shaders
We also bumped up our shaders so now you can snipe everyone that you can get your eyesight on.
Bellow you can see the pictures taken with the new shaders.

Fixes
We did a lot of retweaking to objects that behaved pretty bad in the last version we have released. You all know how BTR 80 behaves in .211? You will be surprised at how "beasty" it performs in GC .22.
Other
Several of you guys have herd people say that GC will be renamed. That is true, we will be in fact renaming the mod to Shattered Kavkaz. The reason why we are renaming the mod is to bring in more theaters, vehicles, factions and weapons into the game. The good news we wont be renaming the mod until the GC .22 release.