Hello, IndieDB community!
After months of development we have the pleasure to introduce our first video game project. The Tavern just entered its beta stage and even though we hope to polish it and make it as great as possible before its release, we are glad to get to this point and to share some details with you!
The Tavern is a game for Windows using a new approach to role-playing. You play as a mercenary named Nalia - a single mother who tries to earn enough coins to survive the winter. Your children need you to come back, but how are you going to act seeing the cruelty and rottenness of the outside world? After all, the monsters, dark magic and the barbarians from Southern Tribes are nothing in comparison with the human iniquity.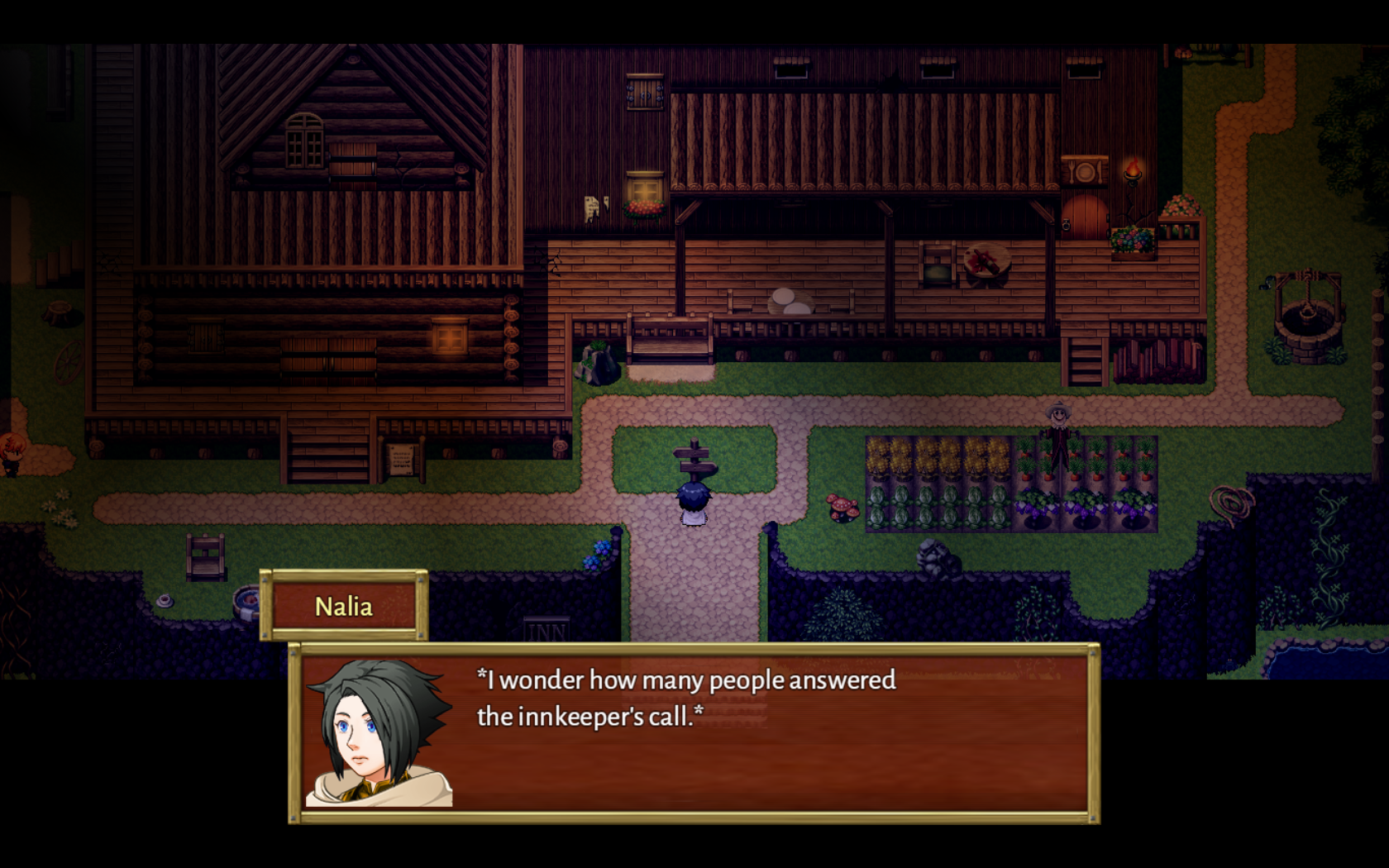 The story of Nalia begins when she comes to an isolated tavern.​
No fillers, no grinding, only your decisions and the story itself - complex as a visual novel, interactive as an RPG. All this takes place in a grim, dangerous fantasy world where the main goal of entire civilizations is survival.
Our story is our gameplay.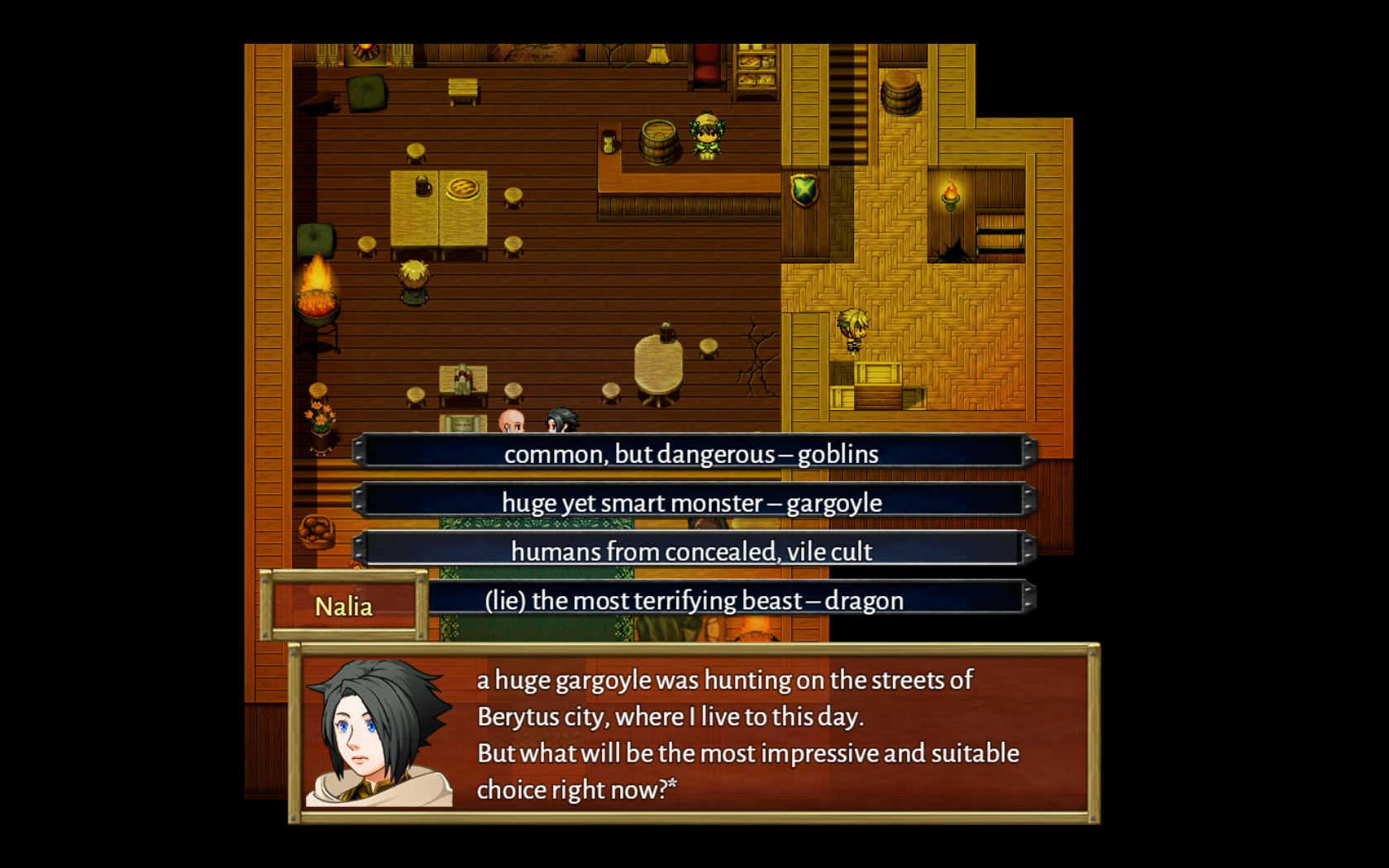 If you want to make some useful connections, you need to use your wit when choosing your conversation options.​
The game has a lot of text - right now only the English version is available, but I plan to make at least a Polish translation. It is also important to notice that the game is targeted toward mature audiences - it contains profanities, violence and sexual themes that are meant to be unsettling. I was inspired by dark fantasy genre a lot.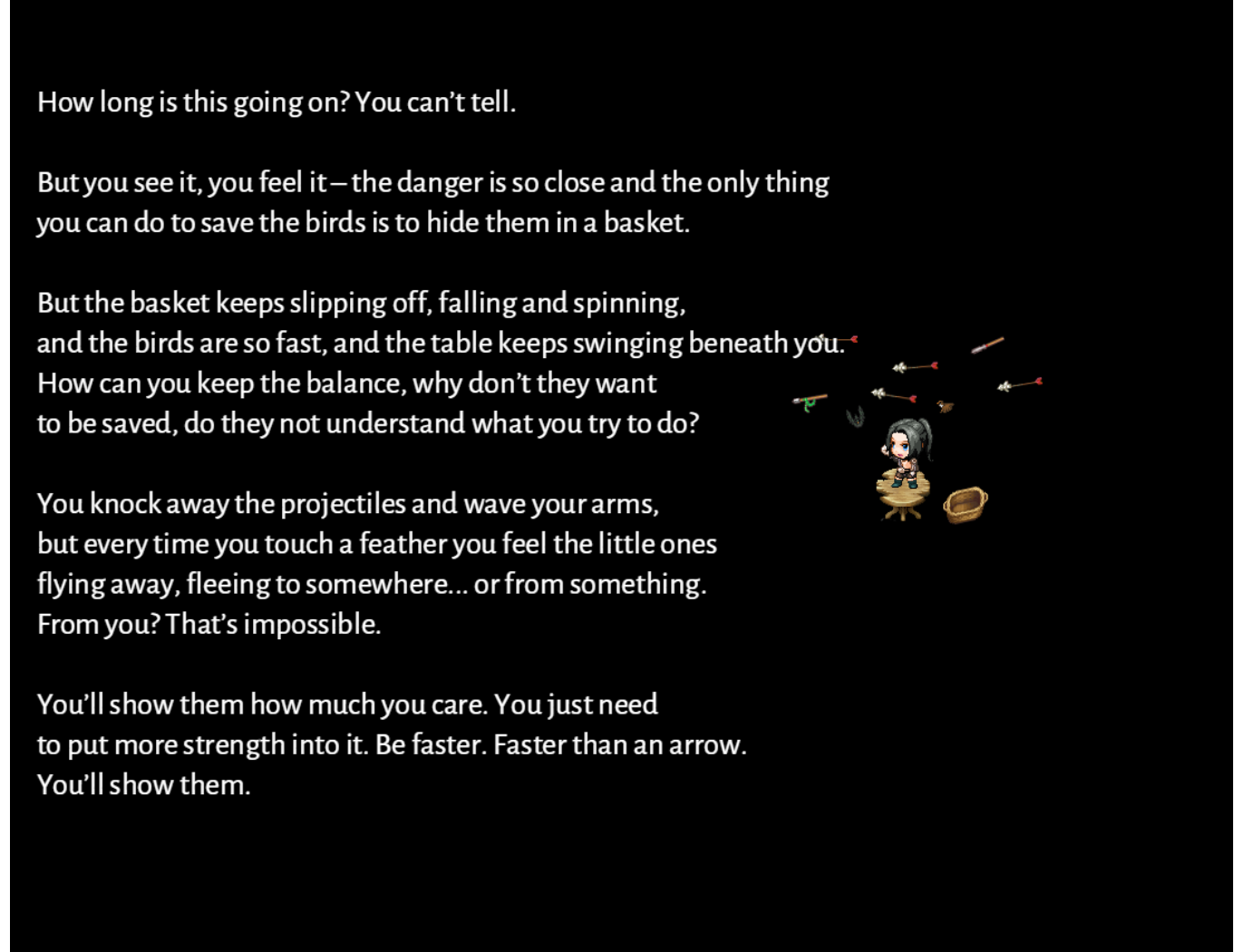 The game often gets close to a Visual Novel.
----- Features ----- ​
Immersive, complex dialogues filled with player's decisions;
Narrative battle system;
Multiple endings;
Unique, personal story;
Non-linear, elastic plot;
Estimated playtime - between 1.5 and 3 hours.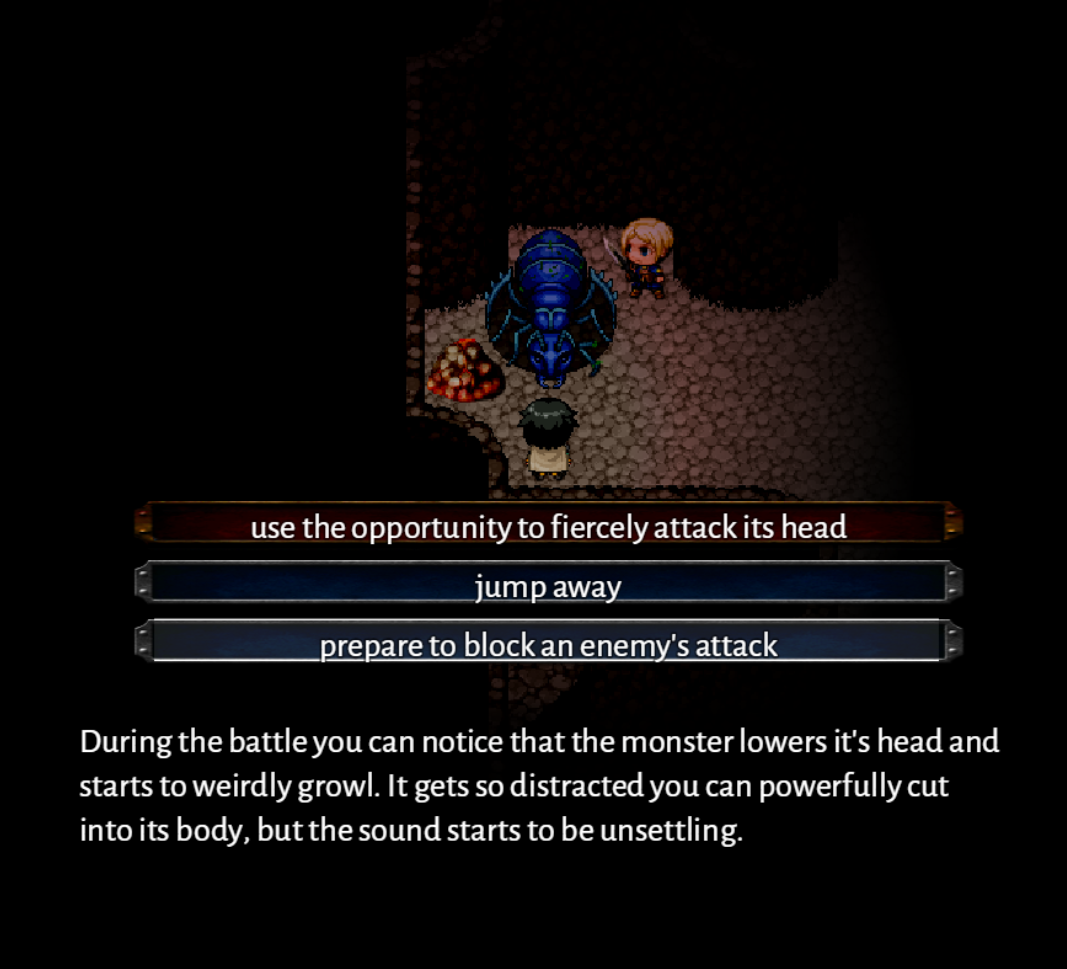 Unlike the majority of games using the RPG Maker engines, The Tavern uses narrative battles and avoids repetitive grinding.
We will gladly read your feedback or answer your questions. If you'd like to participate in our closed beta - feel free to contact us!