Variety is the spice of life, right?
We want to keep things interesting for you guys (and gals) - not only from a gameplay perspective, but from an art perspective. That is why we are working to include a lot of different types of environments. We've already shown you little bits and pieces of two environments, desert, and snow. Today we wanted to show you the jungles.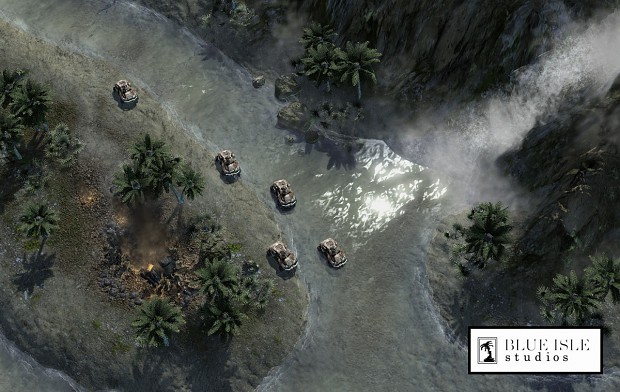 You might also notice a new unit, featured today is the Heavy Recon vehicle. As the name implies, it is primarily a scouting unit capable of traversing all kinds of rough terrain. The Heavy Recon can carry up to four infantry at any given time - making this effective not only as a scout, but also as a hit and run vehicle.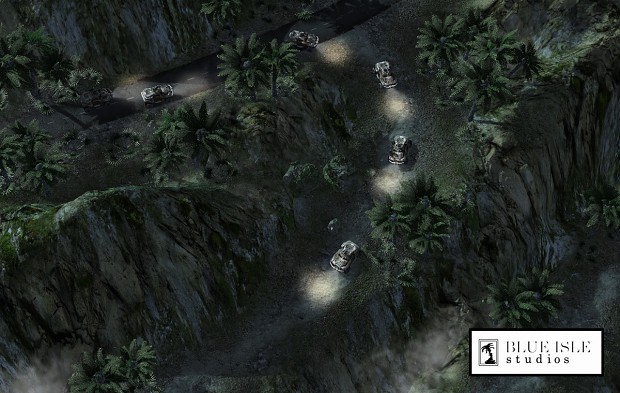 Last but certainly not least, here is the concept artwork behind the Heavy Recon. Concepts done by Michal Kus.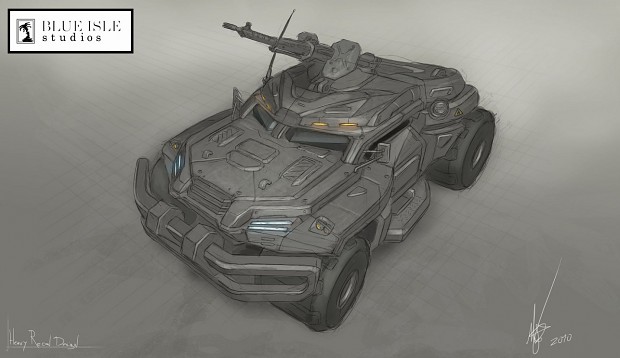 Hope you like the latest stuff, enjoy!
- Your Devs