Purpose of the Enclave
---
A place for fans of the Enclave faction in the Fallout series too geek out about how much they adore the diabolical awesomeness of the Faction. They may be portrayed as the bad guys, but they play their role with style. Feel free to "role play" and give the Enclave a good name if you wish.
Considering the Enclave is the remnants of the pre-war United States government in Fallout lore, this group may also be a place for Americans to gather and speak freely of their country. Whether that be Patriotism or Concern of the current government. Without fear of being condemned for it. As long as politics doesn't overtake the discussions in a negative manner, then all should be well.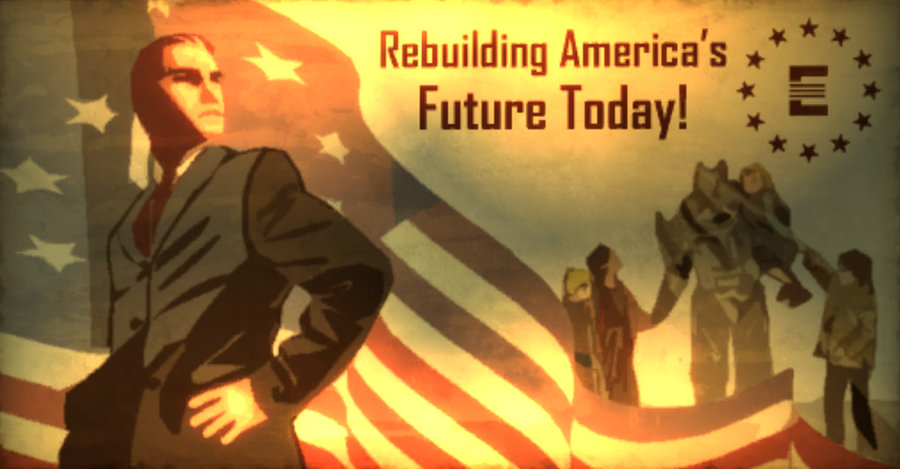 Rules for the Enclave
---
1. No spamming.
Rule speaks for itself, ensure you never post too much at once.
2. No trolling.
I cannot stress this enough, if you hate this group and what it stands for than don't bother viewing nor commenting on it. If you have nothing good to say, than don't say anything at all. Same for baiting people and deliberately harassing posts, this behavior will not be tolerated.
3. No bigotry.
We may be the Enclave but lets not get carried away dogging people about it. Same for those who love the United States, remember to keep your posts respectful to others and their countries. While I admit there are times I feel heavily biased against the actions of others nations, let's not let that dominant the atmosphere of this group.
4. No commies.
If your a commie and have ever played the Fallout series, than you know why you should stay away from this group. I say this since members are "free to role play". I can imagine the conversations would be hilarious to watch.
Were back America, and you are beautiful. :'-)
---