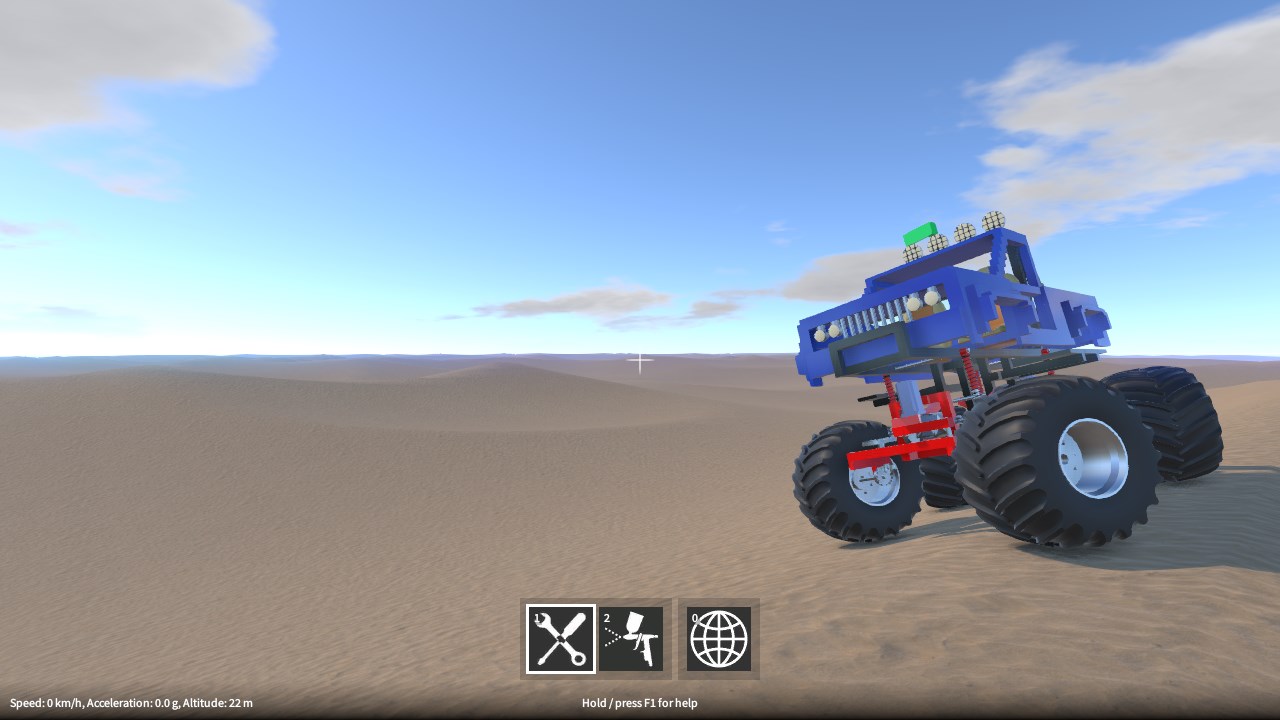 Hey everyone, I thought I'd introduce my game and myself a little bit. This is a bit of a passion project for me. I've loved games since a young age, but I was also just as into Lego Technic, cars and generally anything mechanical, an interest that has carried through to this day. The idea behind this game is to take the joy of building mechanical things and interacting with them, and combine it with simple skill based challenges, and perhaps most importantly, the ability to easily share your creations with others.
Pillars of this game project:-
Creative building.
Interactive working machines & mechanisms.
Community & sharing.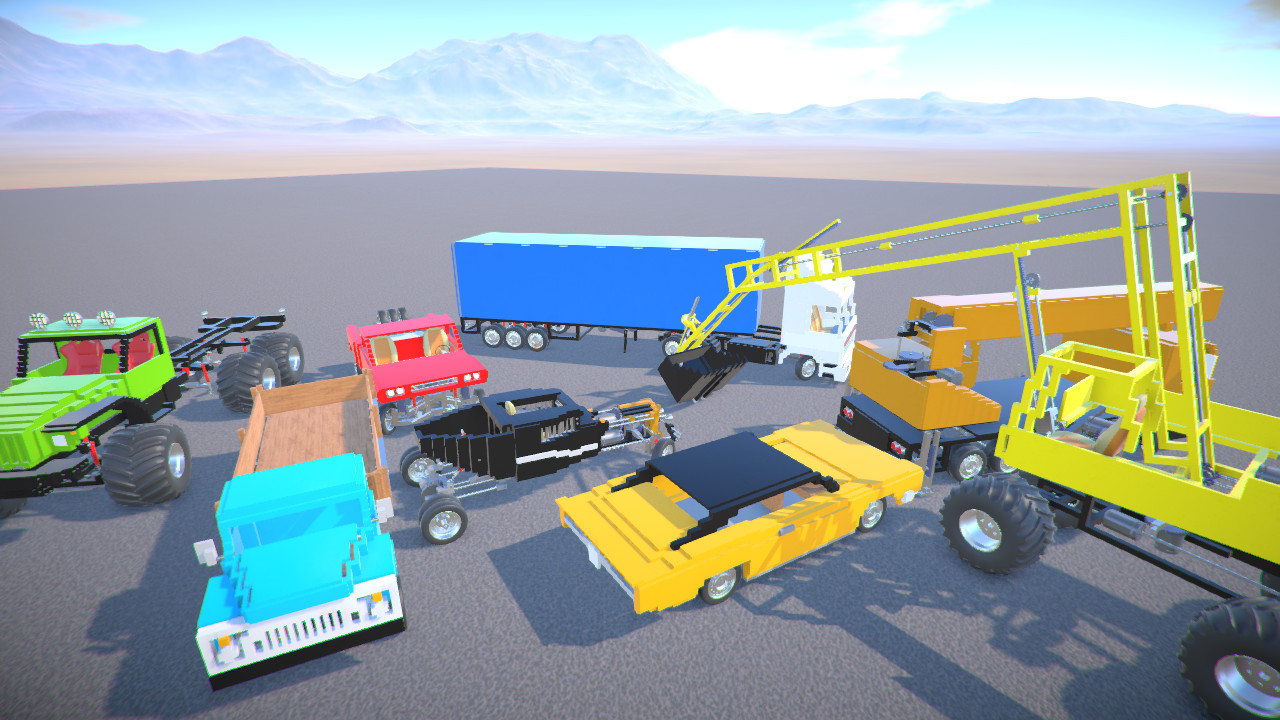 Key Features
The game is still in early pre-alpha development, so many of these features are still in progress or not available yet.
Hundreds of parts to build with (blocks, wheels, axles, gears, motors and much more).
Intuitive and flexible first person building system.
Physics based mechanical elements that behave very much like their real world counterparts.
Damage system that lets you smash your constructions to smithereens.
Creative game mode: ultimate flexibility to build and test your creations, and then share them with others.
More game modes planned, will be announced soon.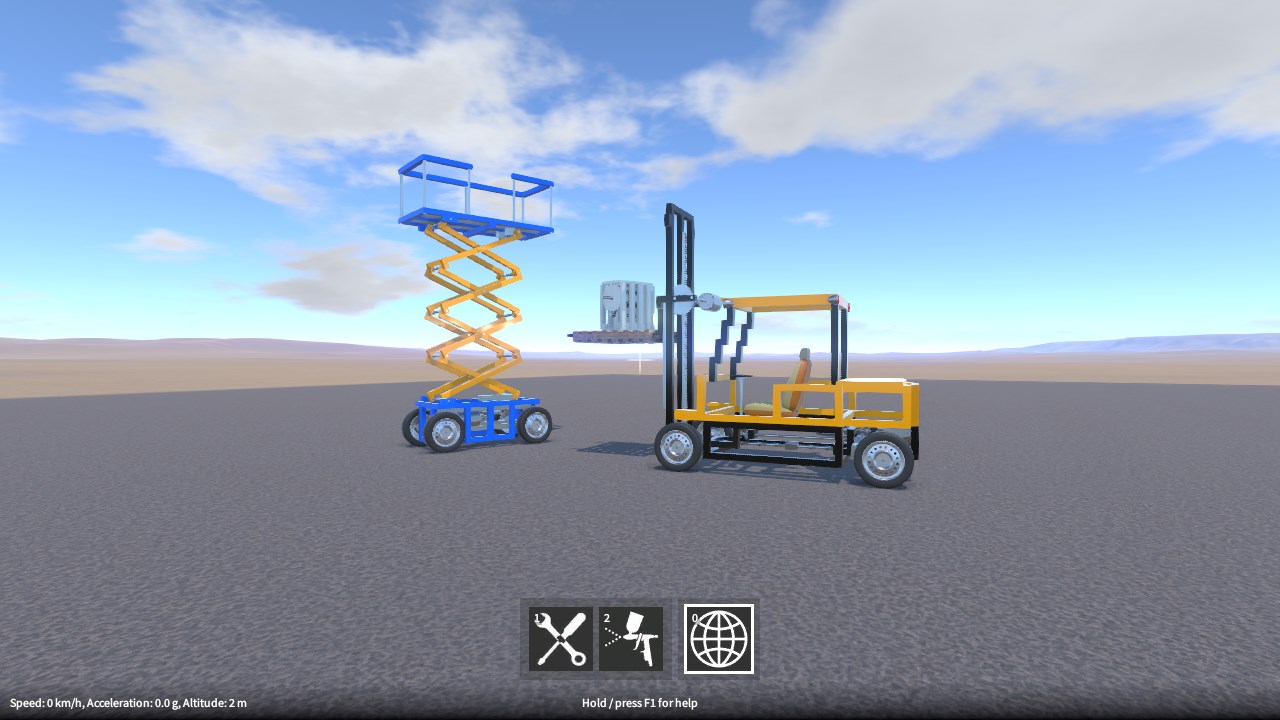 Pre-alpha Playable Demo
Build 0.5.7362 for Windows

Get More Info
Right now it's a team of one making this game, just me (there's no "I" in team, but there is a "me"?) I guess you could say I'm an industry veteran (in other words, I'm old ;)). After having worked as a programmer in "AAA" games for around 15 years, I decided to try an experiment, could I develop and release my own game? Jury's still out on that, but things are going pretty well so far. You can find me here: Twitter.com