The majority of your time on the farm will be spent inside the workshop, but from time to time you can also relax inside your grandparents' home. It is not just a part of the background, but has a very important role in the story of Workshop Simulator. Today we'll walk a lottle inside, so take your shoes off, put some comfy slippers on and let's go!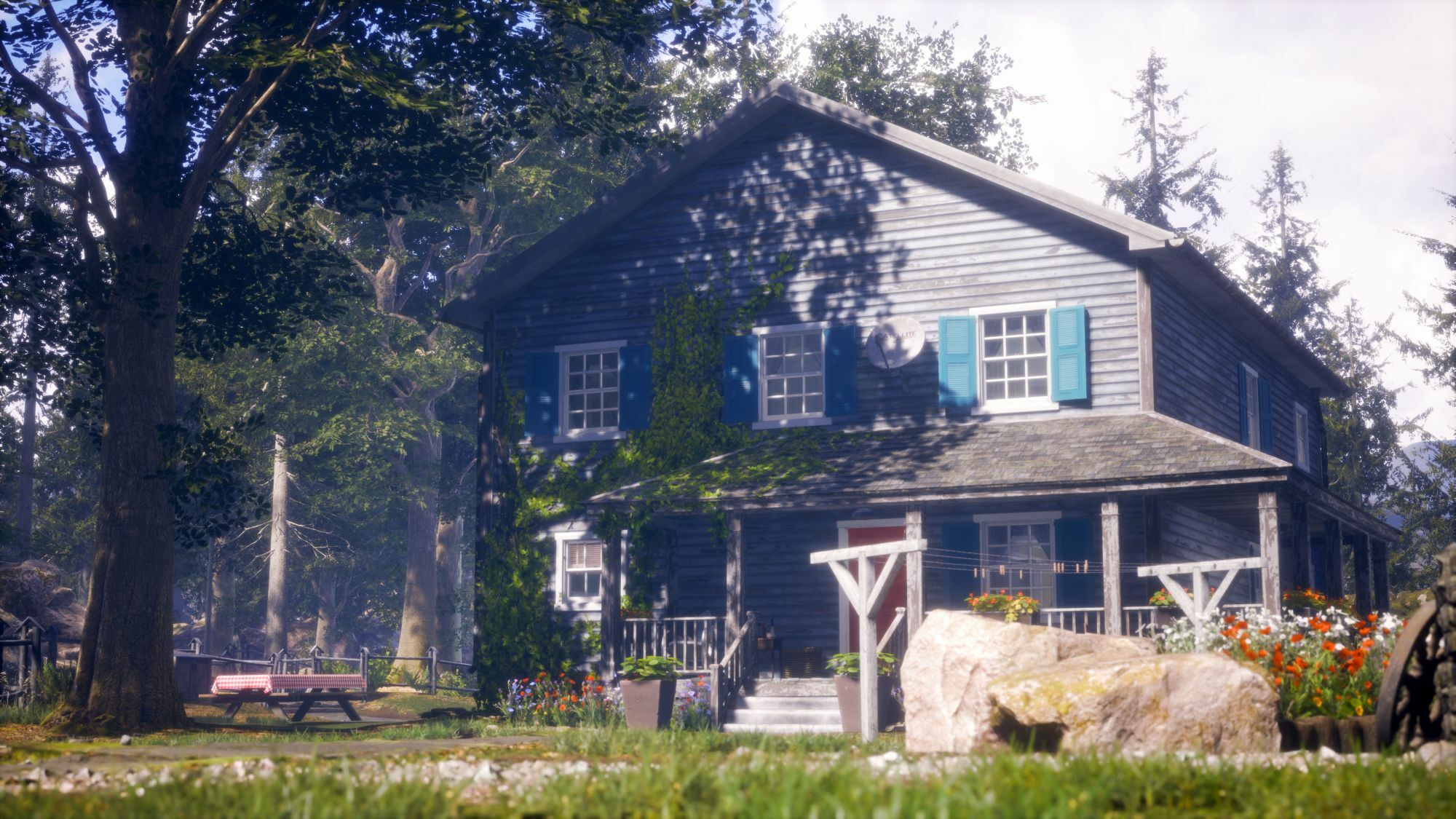 When Grandpa Jacob's parents moved to the USA, they believed that with hard work and perseverance he will be able to build his own future. Taking on jobs and creating a life for himself, he kept one important thought in mind:
One day, I will build a home for myself and my future family. The house you see in the game is the work of Jacob's father. It was a typicals American Sears models popular in the 1910s, but he added a few of his own ideas in, all in an effort to make the place his.
We wanted this home to not just be filled with simple models, but to also give the player a feeling that this is exactly the kind of home Jacob could live with his wife. This is why when entering, the first thing that comes to eye is the retro style of this place.

A few steps further we see a kitchen ready to use. There's a kettle ready to make some delicious coffee and by the wall a myriad of spice jars are waiting for cooking time.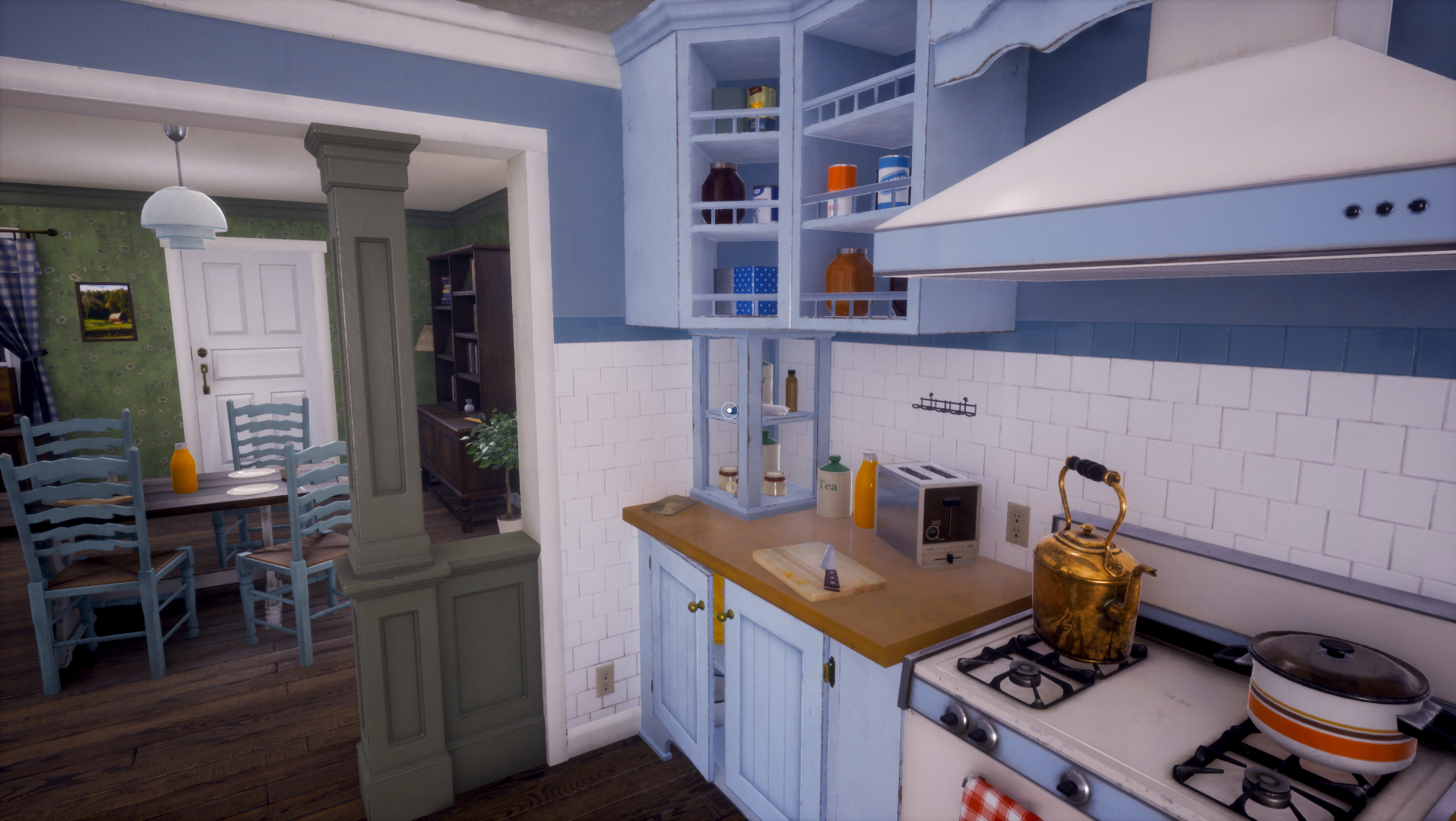 Next to the kitchen there's the living room, a fireplace in it where Grandpa Jacop told us amazing stories from his life. This place is unique for a few other reasons, too, important for the game's progression and story. This is one of the places you will find story items which you will take and fix up in the workshop. Which items will they be, do you think?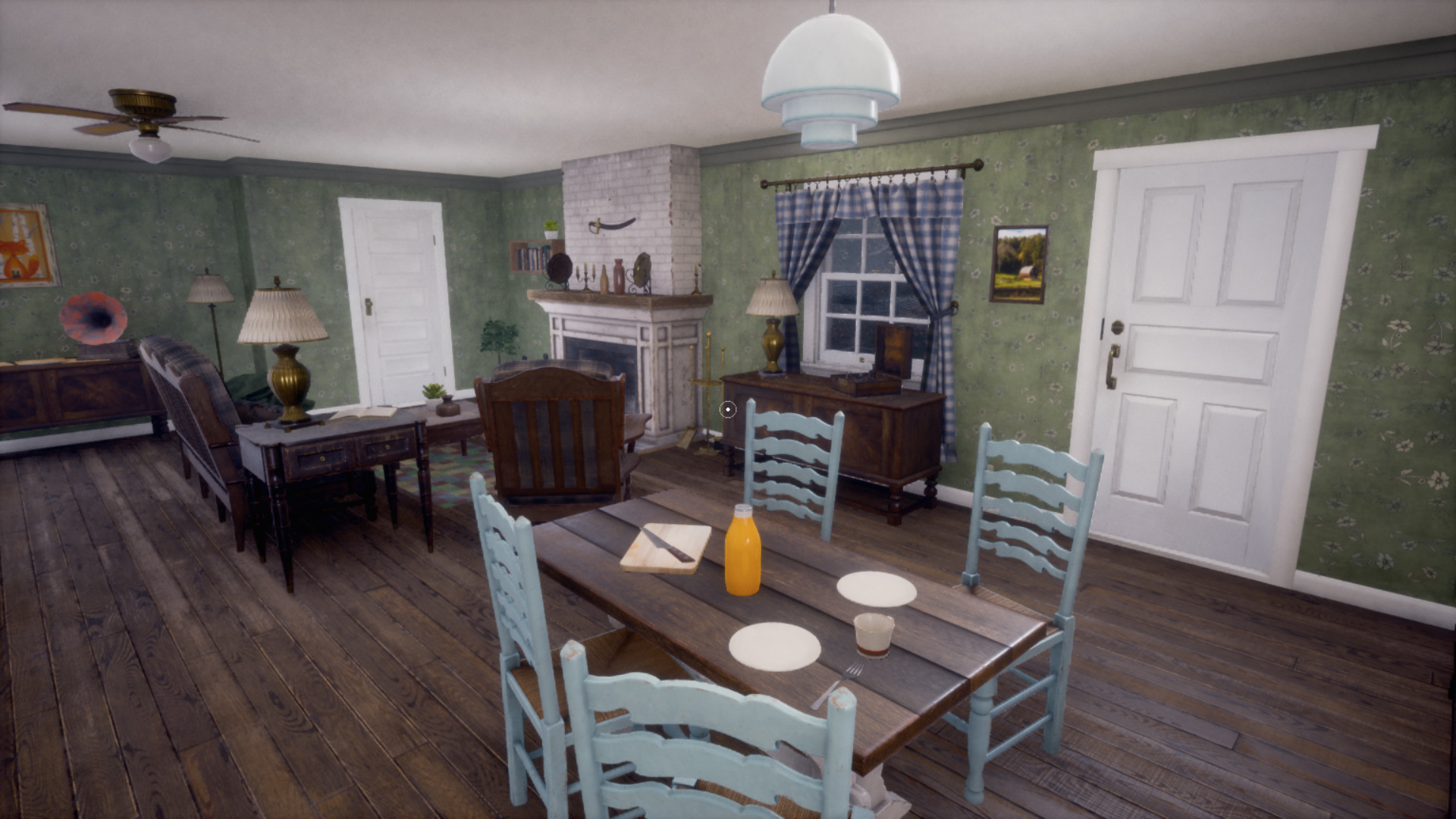 We'll give you a hint. Take a look at this music box! Mabel and Jacob met for the first time to the sounds of it playing at a family wedding. Since then they became inseparable. They kept this very important memento, and the player will have the chance to bring back its former glory - by repairing and restoring it.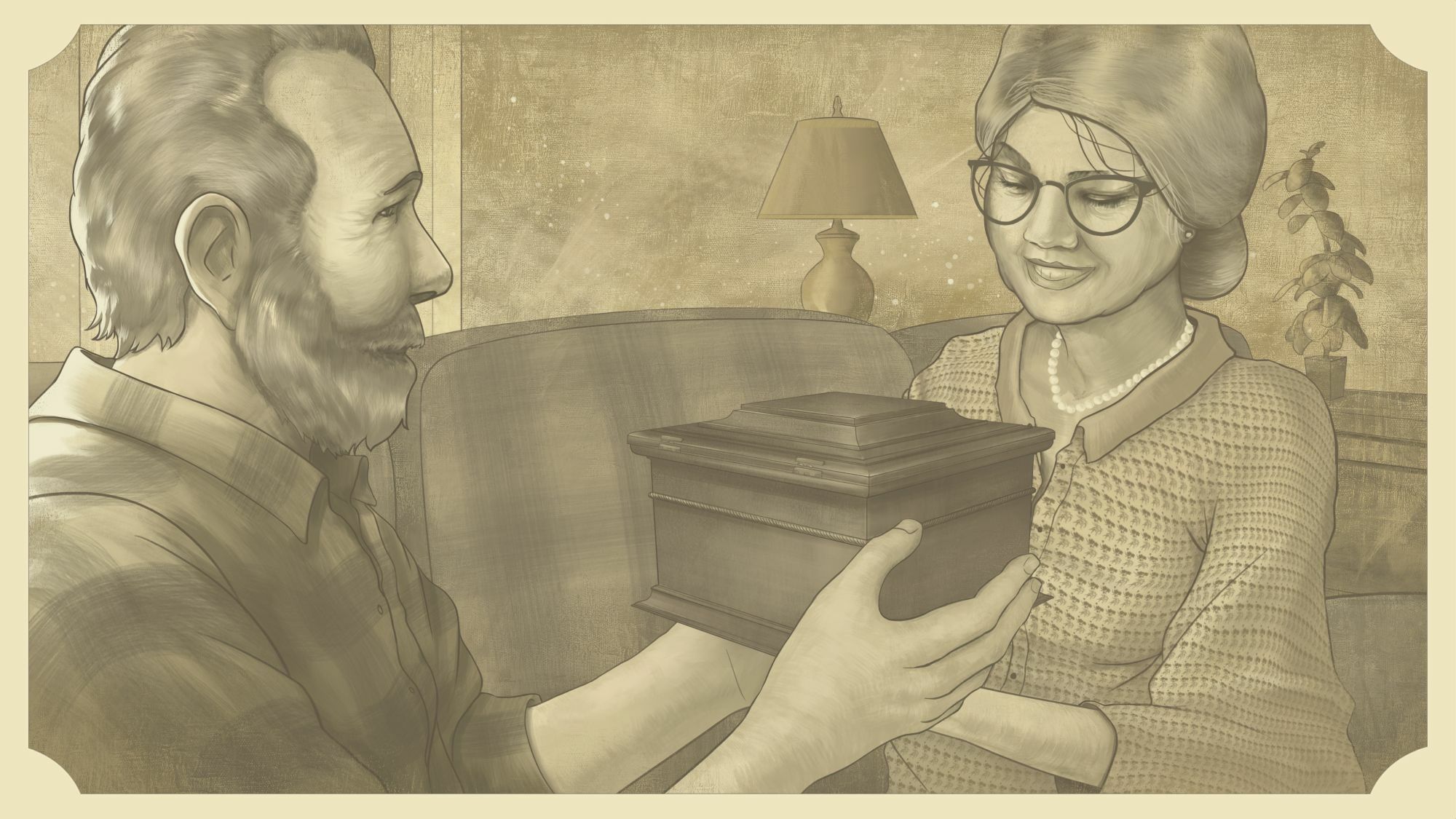 Let's take a peek into the guest bathroom. Luckily, no one's using it at the moment!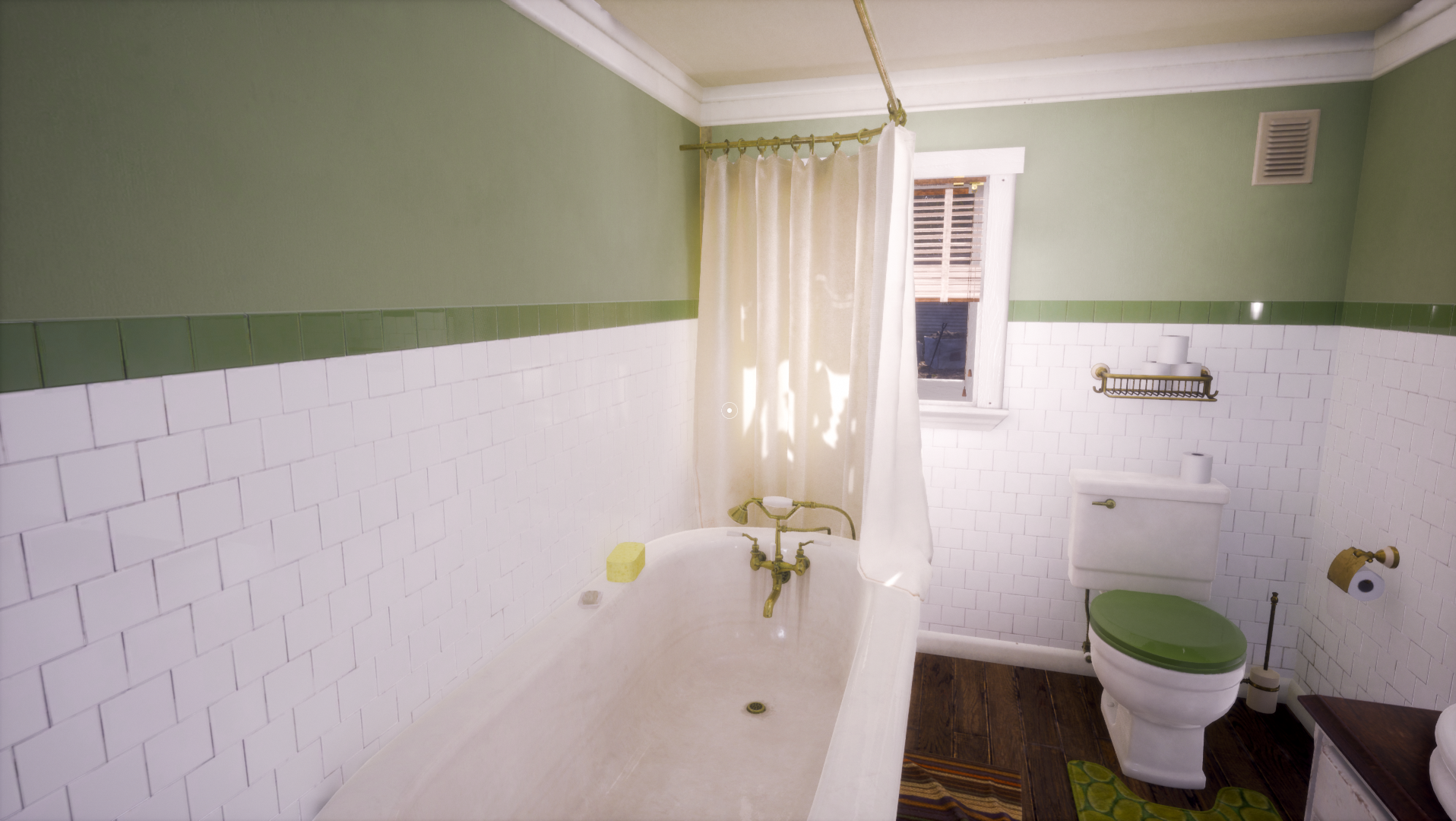 We checked out the first floor, time to look at the upper one. Climbing tall, American-made steps...
and we're there. Here you will also find interesting items, but patience, not all at once!

Lets take a look at your grandparents' bedroom.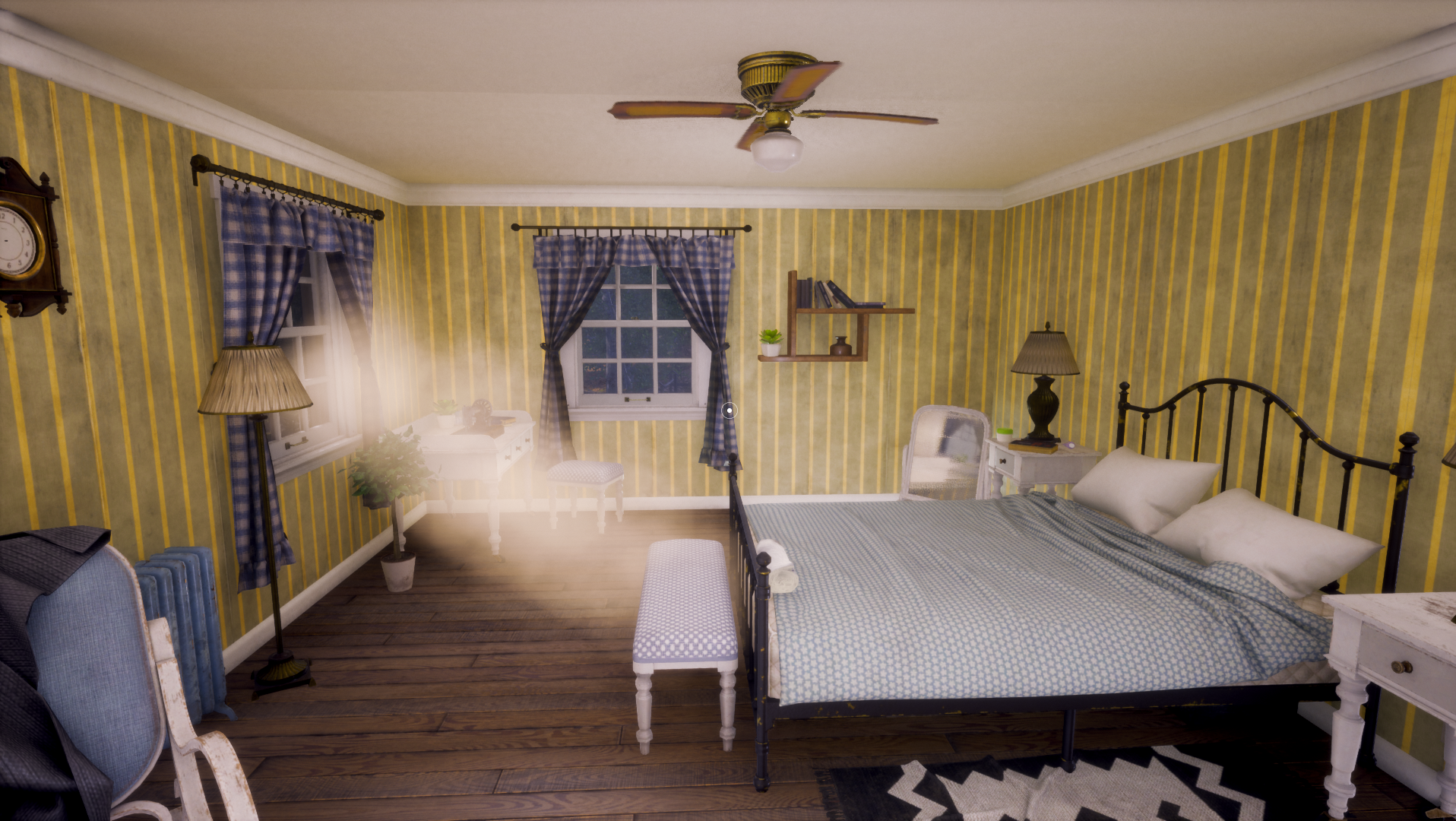 There's a bathroom here as well.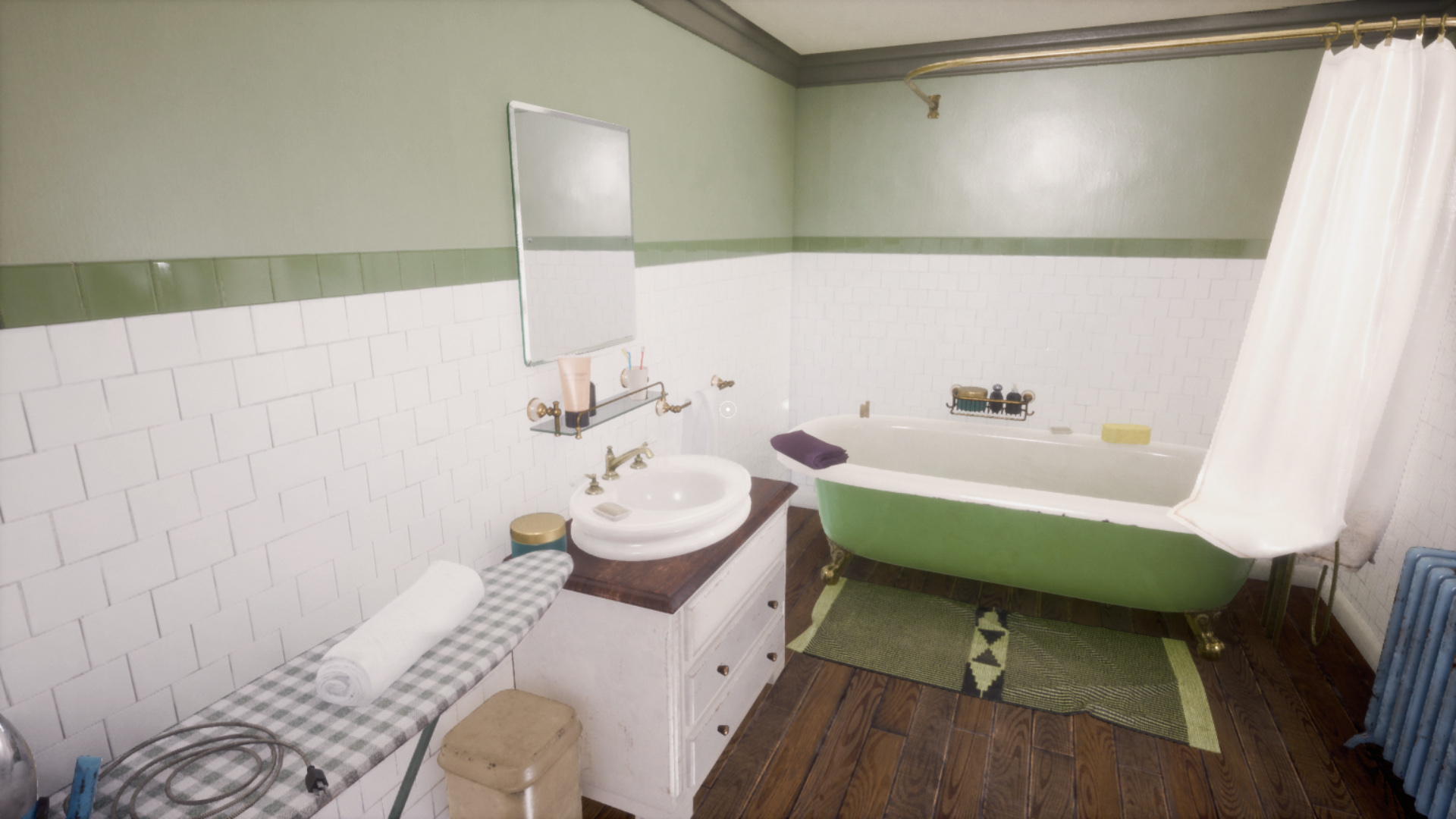 Ah! We'd love to show more, but Grandma is calling us down for coffee, so it's time to go. Visit us again, soon! If you wish to rest a little after this show, stay awhile on the porch in a rocking chair and listen to the radio for a while.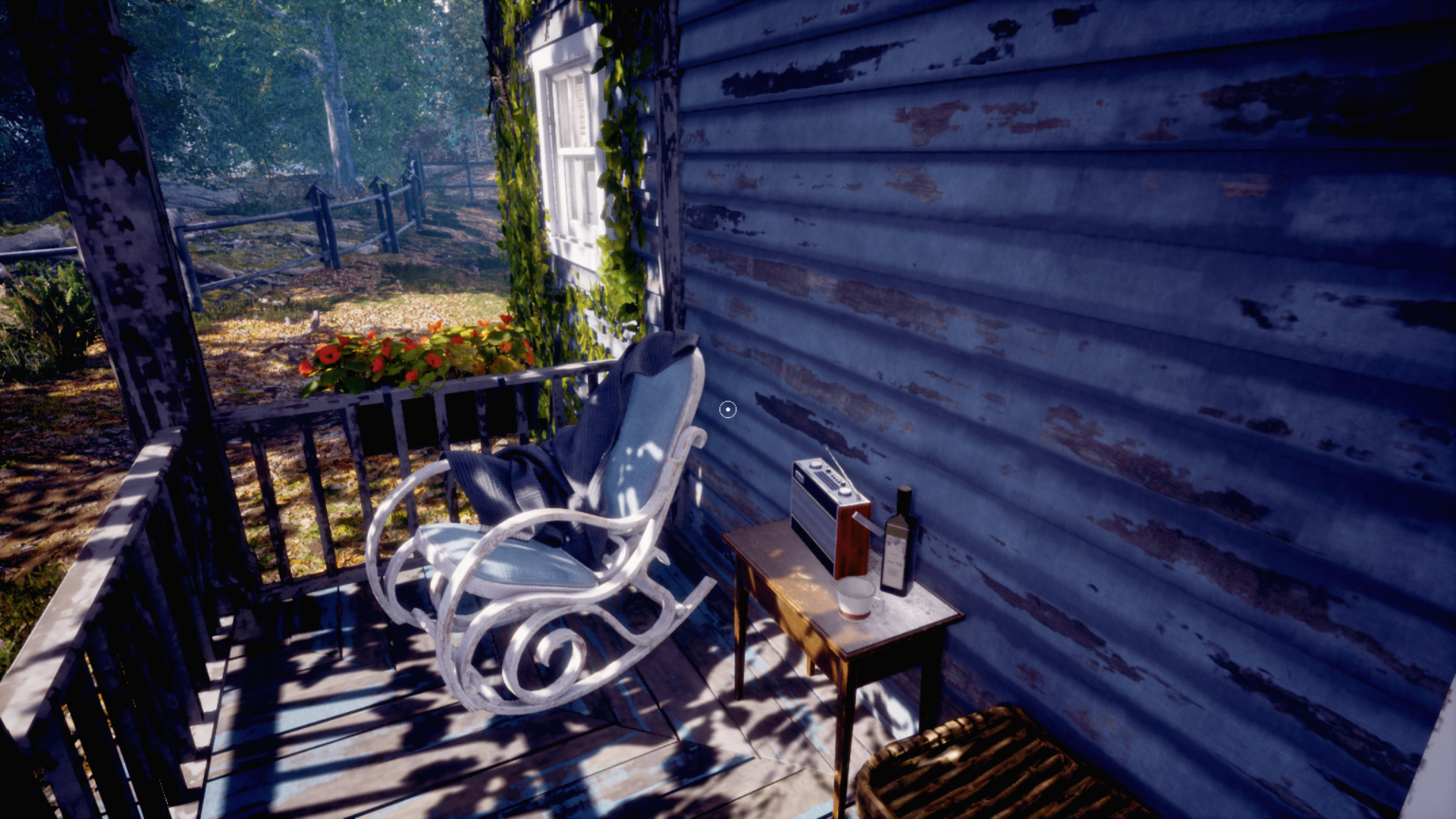 Make sure to follow us on social media to not miss any important news!
Facebook WORKSHOP SIMULATOR
Facebook INTERMARUM
Twitter INTERMARUM
Instagram INTERMARUM