I'm back, and currently at a slow phase at this moment. This is my first news post for almost a decade and I would like you to know that I'm not turning back away on the release of this mod. It's considered as a legacy to fulfill a finished mod that most of the fans and watchers have waited.
I'm setting up avenues of discussion for the mod in general and yes the discord server is still up and running.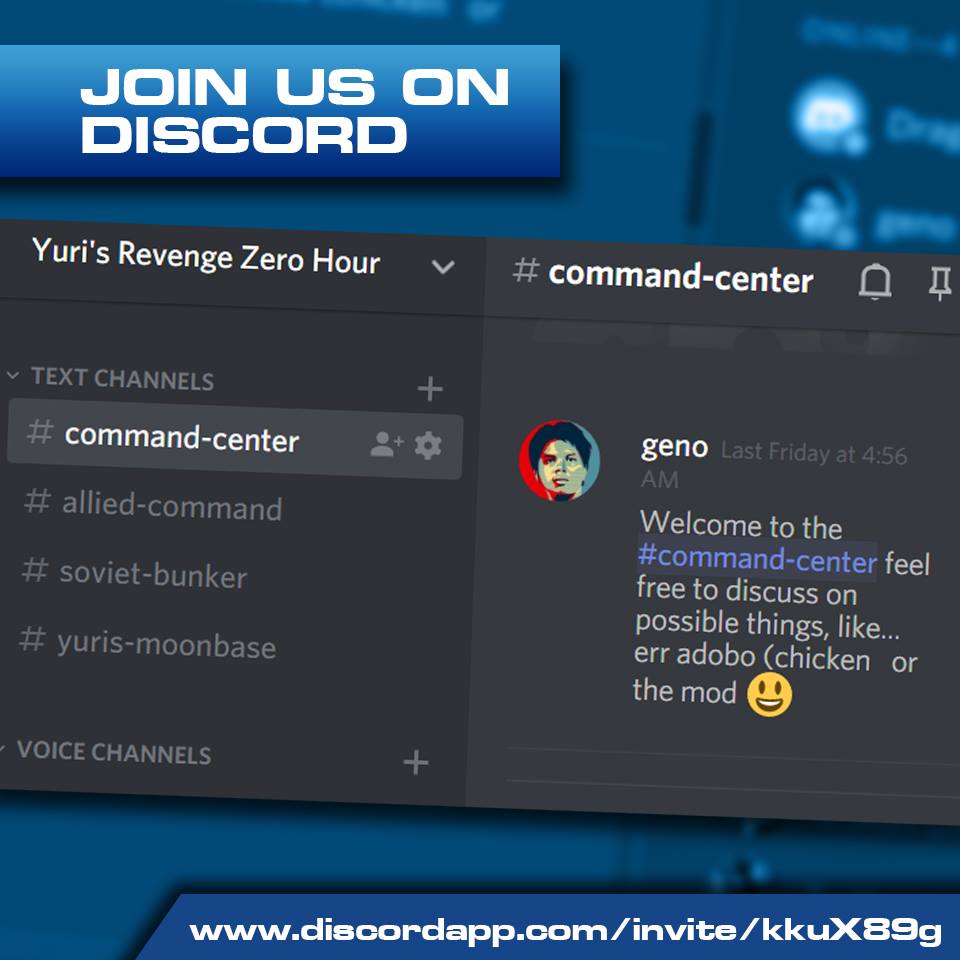 Join the discussion in real time at YRZH discord server. Follow me at the command center!

Invitation link:
Discord.gg
We also have dedicated discord channel in C&C Mod Haven
Discord.gg
Also if you are new into Yuri's Revenge Zero Hour, don't forget to click Watch the Mod Profile page here at MODDB.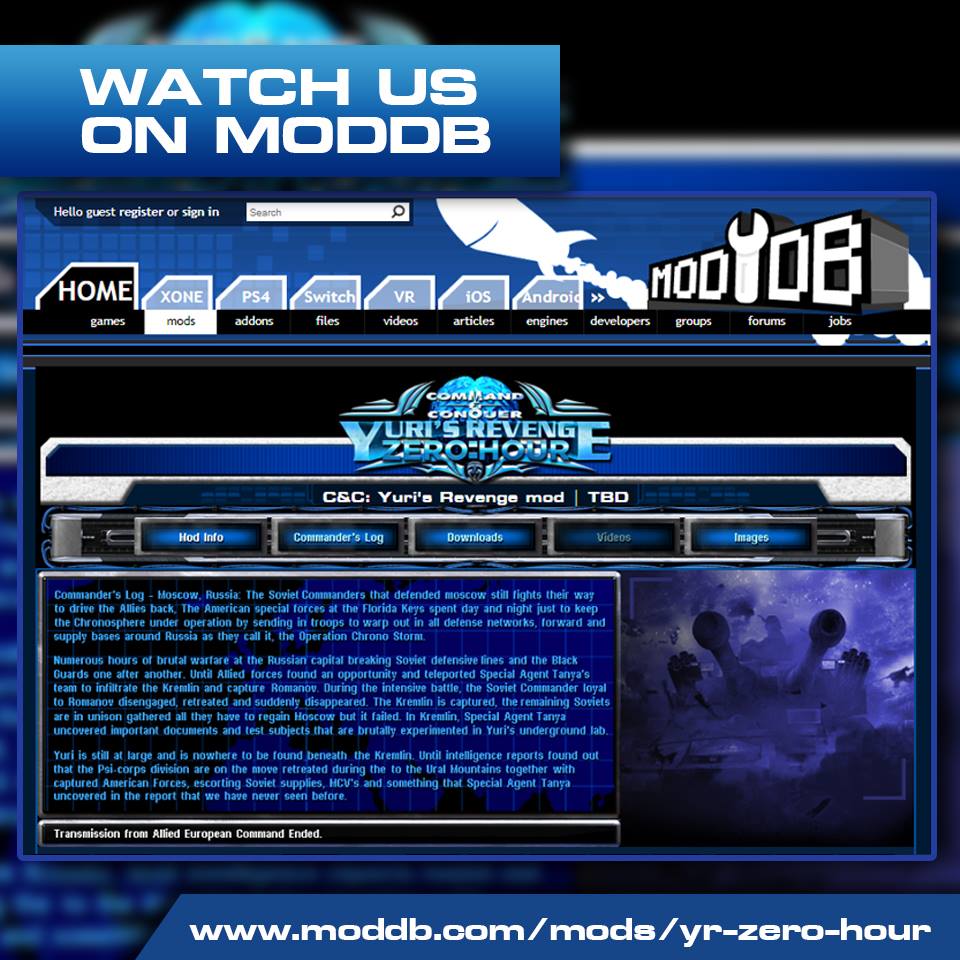 Join also the Moddb Forums here:
Moddb.com
Please like and share the Yuri's Revenge Zero Hour Facebook at www.facebook.com/YRZH.mod
also our Twitter www.twitter.com/YRZeroHour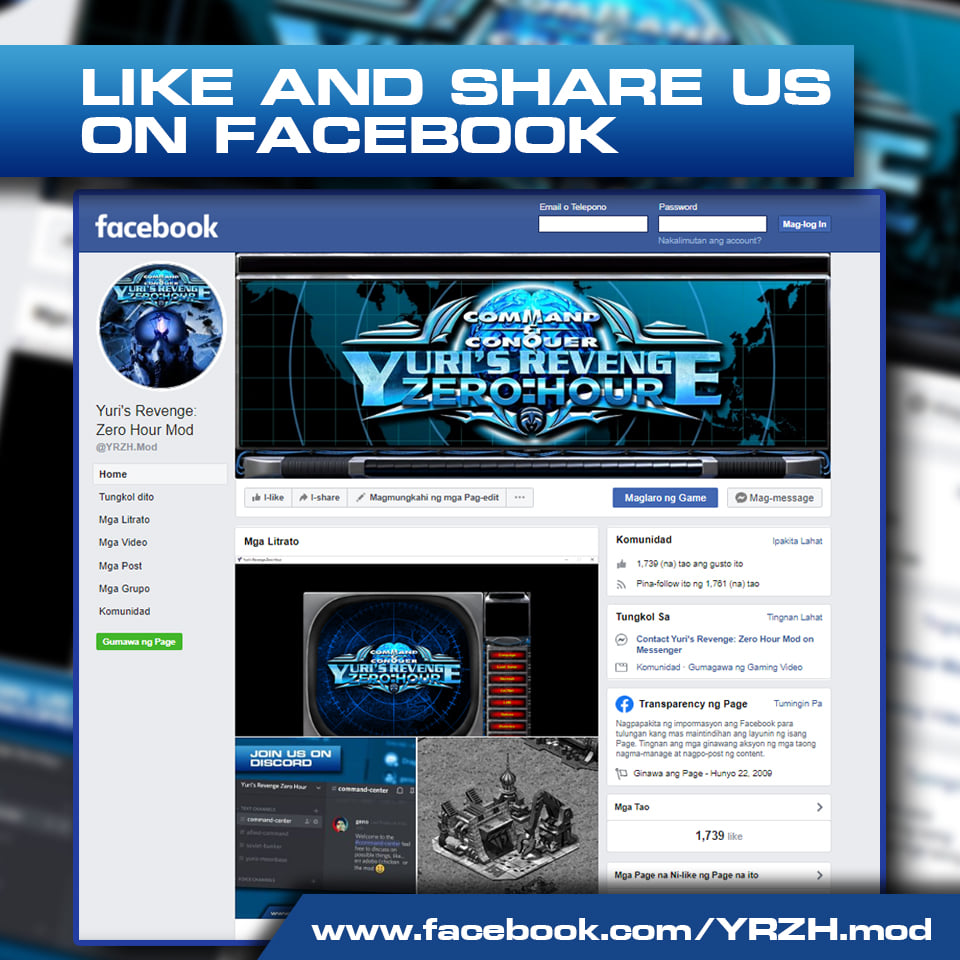 You can watch the Teaser Trailer for the Mod below, not so much fancy but maybe to get everyone's brains excited as Yuri wanted (lol). In Deep will be the Mod's Main Theme as it catches the feel of an impending threat. Will also feature other unreleased tracks from a decade ago.
It is sadly to say that our home port, Freedom Studios.net is now taken down along with the Mod's website and Forums and we would like to thank all the people and past administrators there for all the support that they have given to the Mod's Development for the past decade.
Currently, the forums in Revora.net and Project Perfect Mod is still active.
PPM Forums - Ppmforums.com
Revora.net Forums - Forums.<
That's all for now, sorry for so many links, I would probably make this a monthly or every other month news posting, gathering all news into one stream. Yes that's right I probably make a record long news video feature for it. Stay tuned!