Greetings everyone. This may be a bit of a letdown after the Maus, but I thought you might find these troops interesting. I might have been able to do more, if not for mid terms. Well, anyway, lets get started.
First up are the Volksgrenadiers: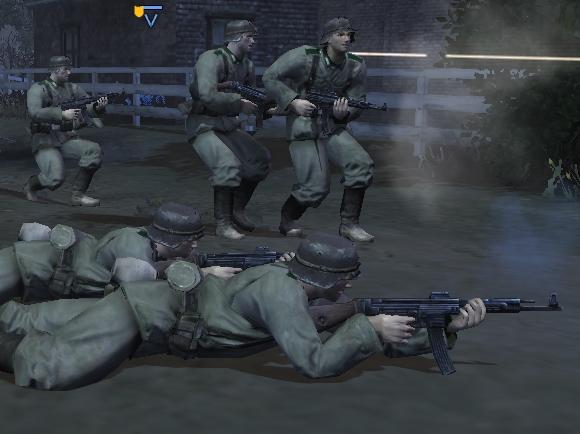 These are not your vCOH Volks. These men may be young, but they are mixed with older and more experienced troops. In fact, Volks are assault troops, a purpose they are quite capable of fulfilling. Volks will receive grenades at the second tech phase. At the third, they will gain the ability to assault enemies with a swarm of grenades. All these abilities are necessary, since they only have 7 troops per unit. America's Draftee squads are more than twice that size. Even so, these men are prepared for crowd control.
Grenadiers are similarly prepared: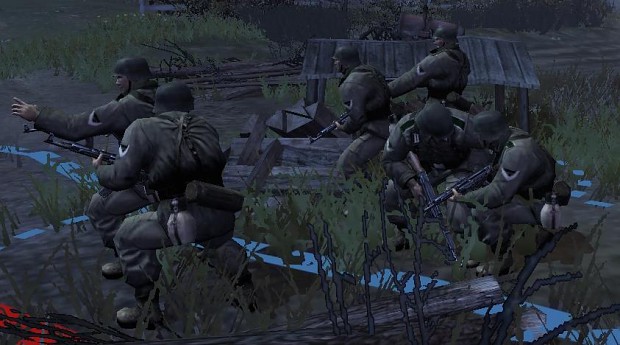 In every unit, there is one man carrying the fearsome MG-45. He is supported by troops carrying semi-automatic STG-44s. This squad is meant to operate defensively, for the most part. Though each unit may only contain 6 soldiers, their quality makes them more than a match for larger American units. They begin with the ability to toss grenades, and gain the bundled grenade ability in phase three. They are still a second phase unit, though their power and cost are relatively close to those of Volks, now. The main difference is their specialty.
In any case, that's your update for now. Stay tuned for a larger update, perhaps even a new command tree, at some point in the future. Until that time, stick together.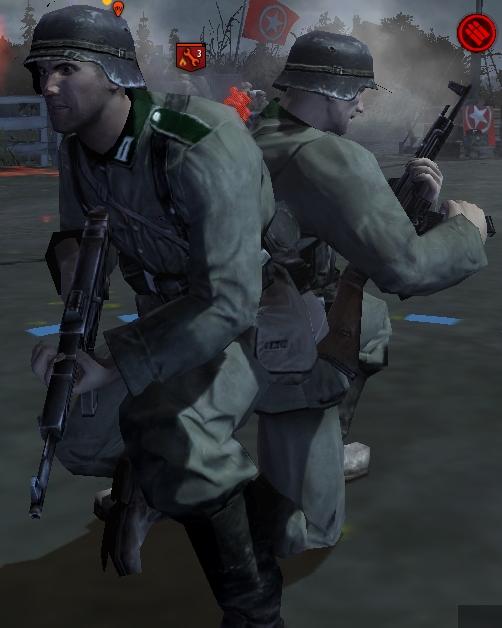 With Regards,
Lord Wiffleby