What is Hoshikage?
Hoshikage is a University project being built by a small team. If you're not interested in that which you're probably not, the actual game is about a little maintenance droid and the man controlling it to say the least.
Hoshikage is our unique look at a modern day 3D platformer, with our own touch of magic (and jank). When we first envisioned Hoshikage, we saw a great 2D Crash Bandicoot rip off.. so we scrapped that (but kept the boxes)!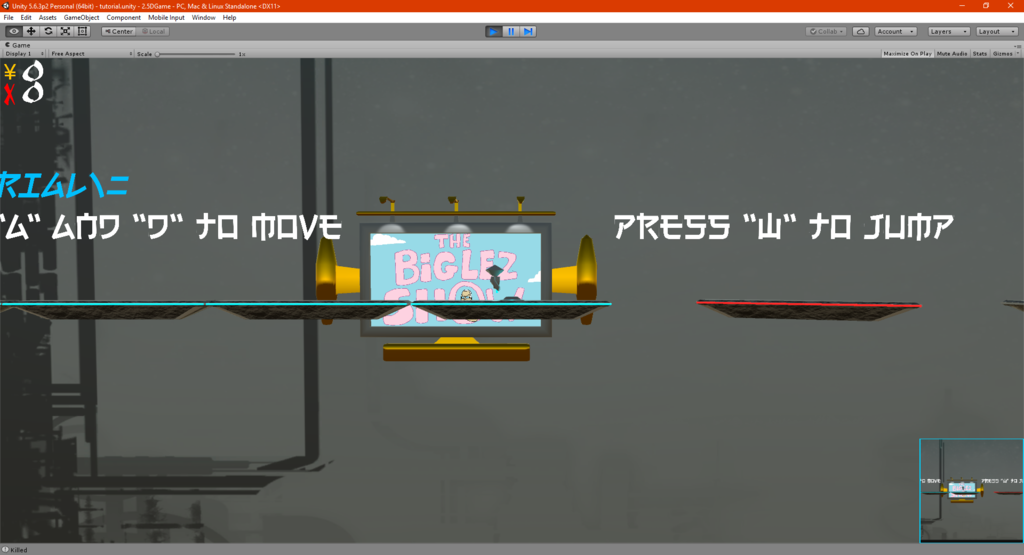 As you can see, we've come quite a distance over the fast few months and that's mostly thanks to our fast prototyping, and our un-university-like way of getting things done (why manage people who can manage themselves?).
Yeh yeh, what's it about though?
So, if you've not read the top of the main page, go do that then come back. Anyway, in the game the player will have a range of abilities, we've currently implemented a few different mechanics which we aim to make the game more fun. We've scrapped the old basic boring jump and changed it for a much more fun booster which allows players to basically fly like they have a jetpack. As well as this, since previously there was no way to kill enemies, you can now kill enemies, how about that.. convinced yet?
We are hoping to expand the narrative massively before we finish our project, because we quickly realised nobody wants to play if they don't know why they're playing.
You hiring?
Not at the moment. Or probably not. At the minute we're a tiny collective of some good brains some not so good brains, until we finish the project and submit it to our University, we're not allowed to use assets that aren't our own in final submissions. But.. if we decide to support this game after it's initial release, we'll look into it!
Quick note: Weekly updates might not be so weekly..
Another quick note: We're working on a little teaser trailer, feel free to drop us some comments on our stuff, follow Hoshikage to get updates when we update it! If you really love it, share it! (Edgy joke)