Welcome to Weekly Progress Report #19. I was able to make a good amount of progress this week on the Bunker map. At this pace the map will be finished (structurally) by next week.
I used some of the feedback from you guys the past few weeks and changed a few things for this update. Namely I changed the textures from the first teleporter room and on (even in the hallways).
Screens: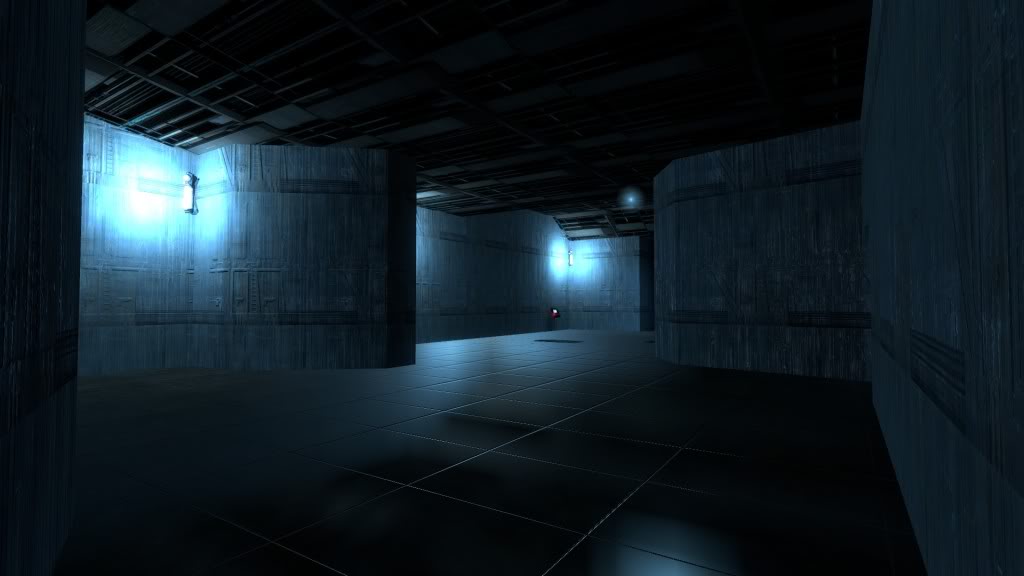 Changed the textures, lowered the HDR Brightness to 0.5 (that seems to be the best setting for most lighting situations will probably go a bit lower though, still too much flare), I also changed the scale for the light on the console back there and pulled the wall to the immediate left of the screen shot outwards.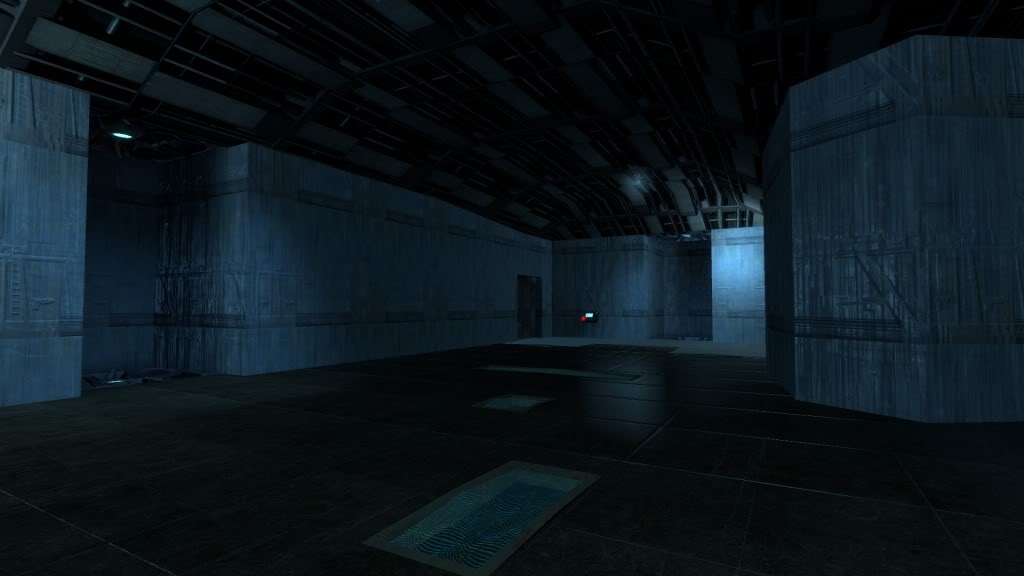 I meant to get the light as well, but guess I missed it, but no biggie. For that light I set the HDR Brightness to 0.25. Added in the other teleporter control panel and added on the hallway to the next room.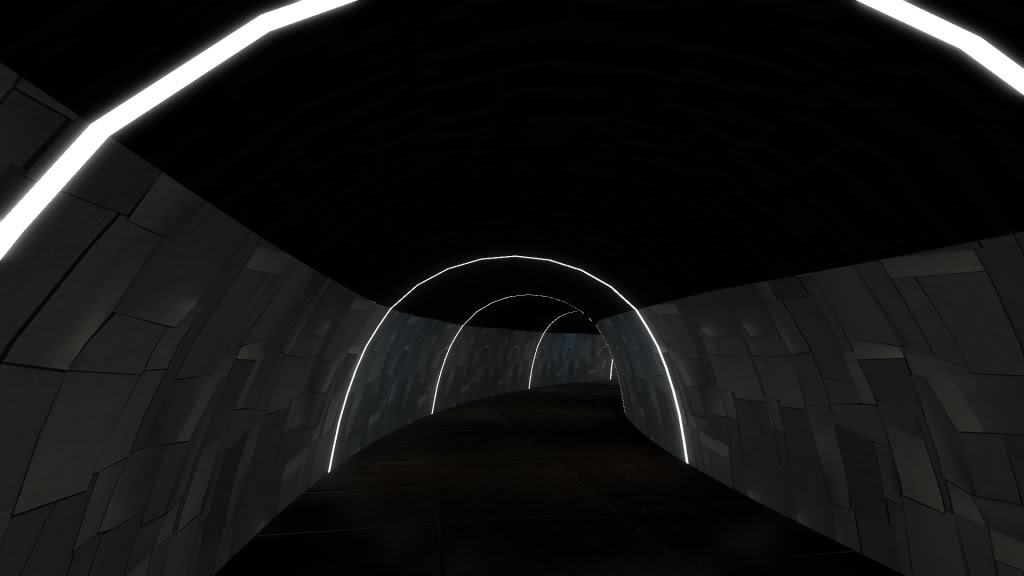 I wanted to test something out for this hallway section. I intentionally did not do the floor with the light strips. I wanted to see what effect would take place and my suspicions were right. Displacements cast less light then normal brushes. I need to increase the ambient lighting entities brightness a bit in these next two screen shots (places where you see a blue hue).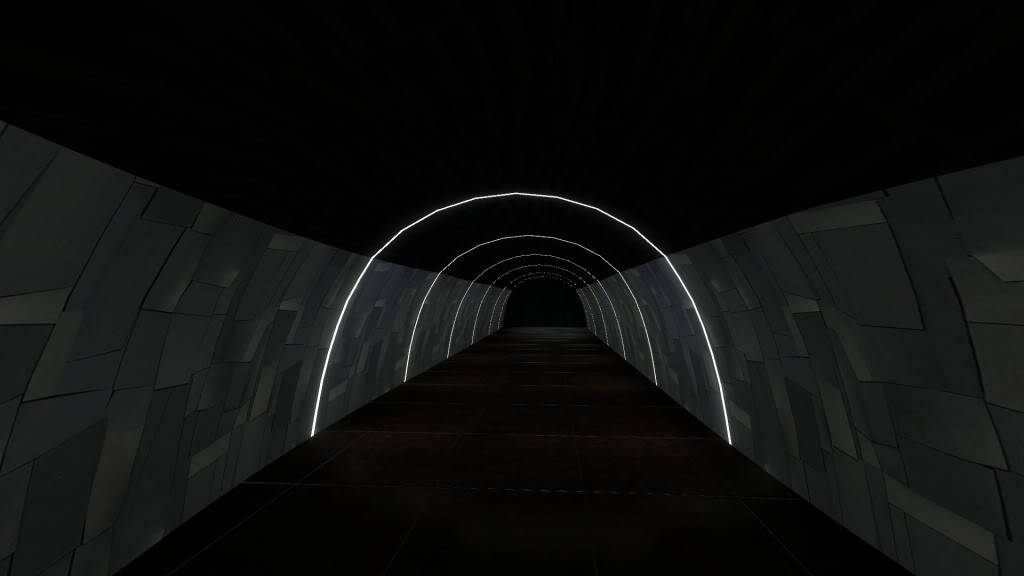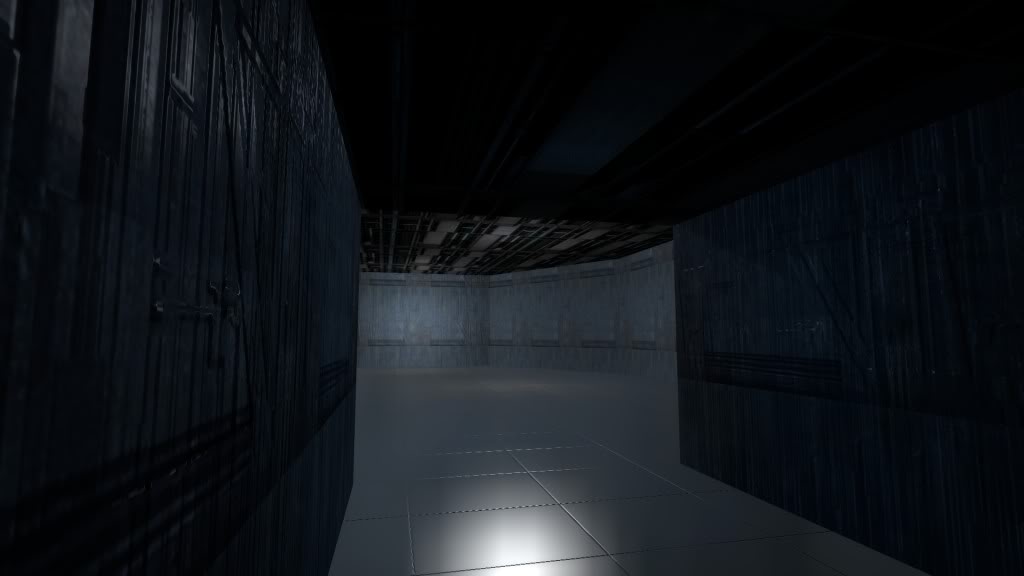 This is the second teleporter room. I wanted to try something a bit more for this one. I wanted the player to feel a bit claustrophobic upon entering.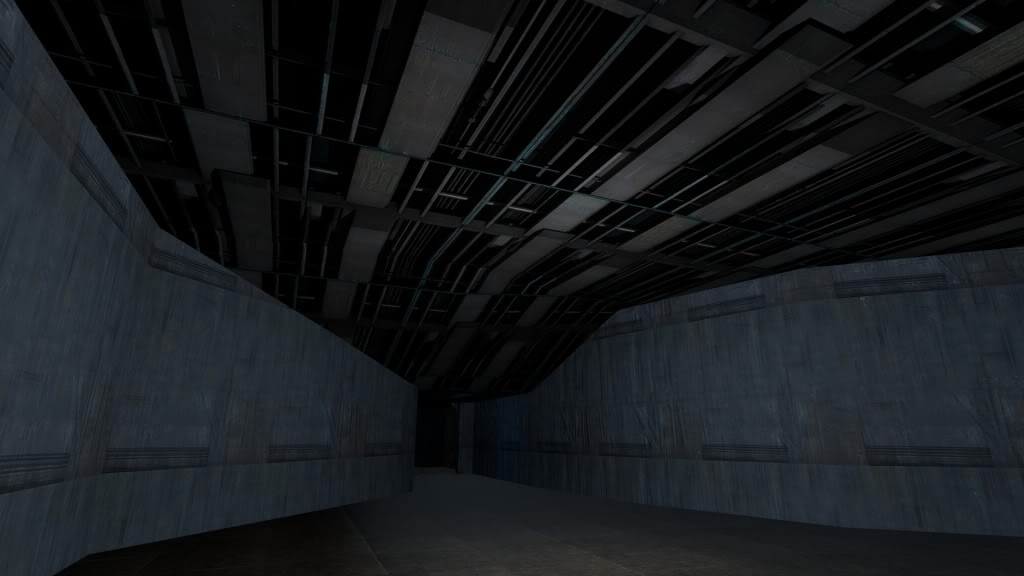 It opens up in such a way that if attacked intruders have little cover to hide from the soldiers. This is their last line of defense before intruders can access the lower levels.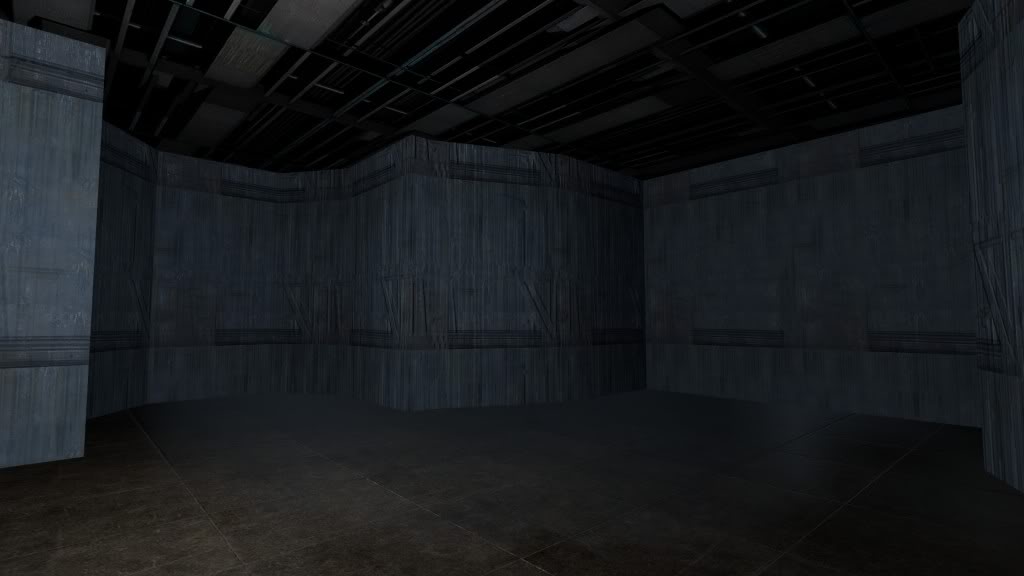 This area is for a double pad teleporter and its control panel. Both of these sections will be getting the ceiling slanted downward a bit once I get the cover panels into the floor.
I am still grappling with the mall and still sifting through the music we collected. I may have a few more songs next week.
Thanks for following CI!
Geowil