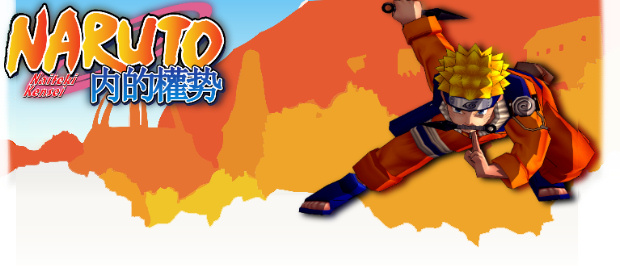 Welcome to Friday Update #39!

Due to the amount of awesome being manufactured by the NNK-Machine, on a couple of ocassions we've updated a day late on Saturday instead of our usual Friday Updates. We apologize, but enjoy a look at our new Team 7 Wallpaper!
---
Progress has been nice and steady behind the scenes here at NNK. We've been working hard to bring everything together for our first release, the sweat of our brows has pulled through even moreso than expected, as we've been implementing features that we had scheduled for prior release!
In Naruto Naiteki-Kensei our gameplay is high voltage and full of the action and excitement you expect from Naruto. We've surprised ourselves with how epic our gameplay is, and it's only a matter of time until you all experience this for yourselves. Last week we showcased some screenshots of our wall walking system but hadn't really touched down on the mechanics of it:
In NNK you are able to focus chakra to your feet, allowing you to not only run, dash, jump and fight on water, but to give chase along the walls, ceilings and overall environment. Using wallrunning adjusts your camera seemlessly, allowing for ease of use. Just like waterwalking, wallrunning passively uses up your chakra supply. Keep an eye out, as we'll provide an awesome video for you all soon, showing off some of these features and really letting you all get a taste of what's to come!
---
NNK is growing exponentially! Nearing 600 registered forum users with almost 20,000 posts, and over 100,000 visitors on our ModDB profile the community is really starting to develop. If this is your first time visiting NNK there is so much more for you to see~ Register now and join in on our discussions! Talk about the latest manga release, the latest games coming out and join the developers in discussing NNK. We'd love to hear your suggestions and feedback personally! Also be sure to check out our steamgroup!
---
Some of us here at NNK have been working on wallpapers for you, the community. Here is the first of many! I'm sure a lot of you will recognize this picture right away, as it has some sentimental value to the characters. We have a widescreen and regular version of the wallpaper.