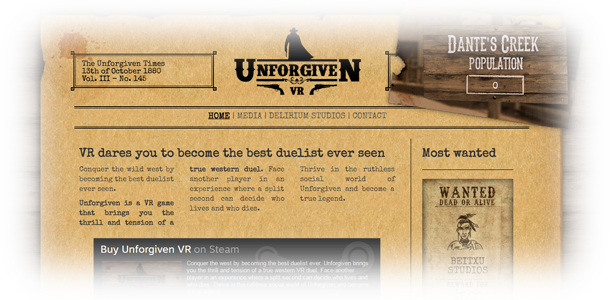 Hello fellow gunslingers,

Today we have a new update, but this time it's not the game who gets new features or content, it's our website.
Players online
I'm sure you want to shoot real people and not these bots, but it's uncomfortable to put your headset only to know if there are more gunners out there. We know we are not so many people right now. That's why we added on the header of the site a "Population" counter to let you know how many people is online right now.
Most wanted
Unforgiven VR is a game about becoming a legend. You will have to beat the best to prove your might. And who are those legends?
From now in the sidebar of the website you will be able to see the 3 best players of the game, be warned if you encounter them online, show them you're a better gunslinger and make them beat the dust.

Many thanks for reading and see you at high noon