To start it off with the cool stuff the weapons. This last week we finished the models for both Lucifer and Gabriel the first human weapons we have in our game.
This is the model for the Lucifer weapon. Brings a new meaning to sticking them with the pointy end.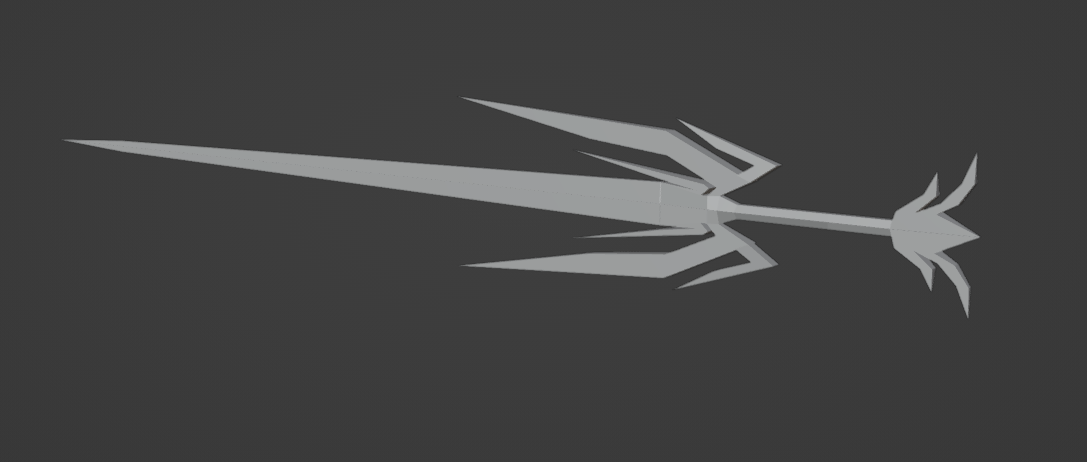 Next, we have one of the color tests made and so far the most likely to be used in the final project.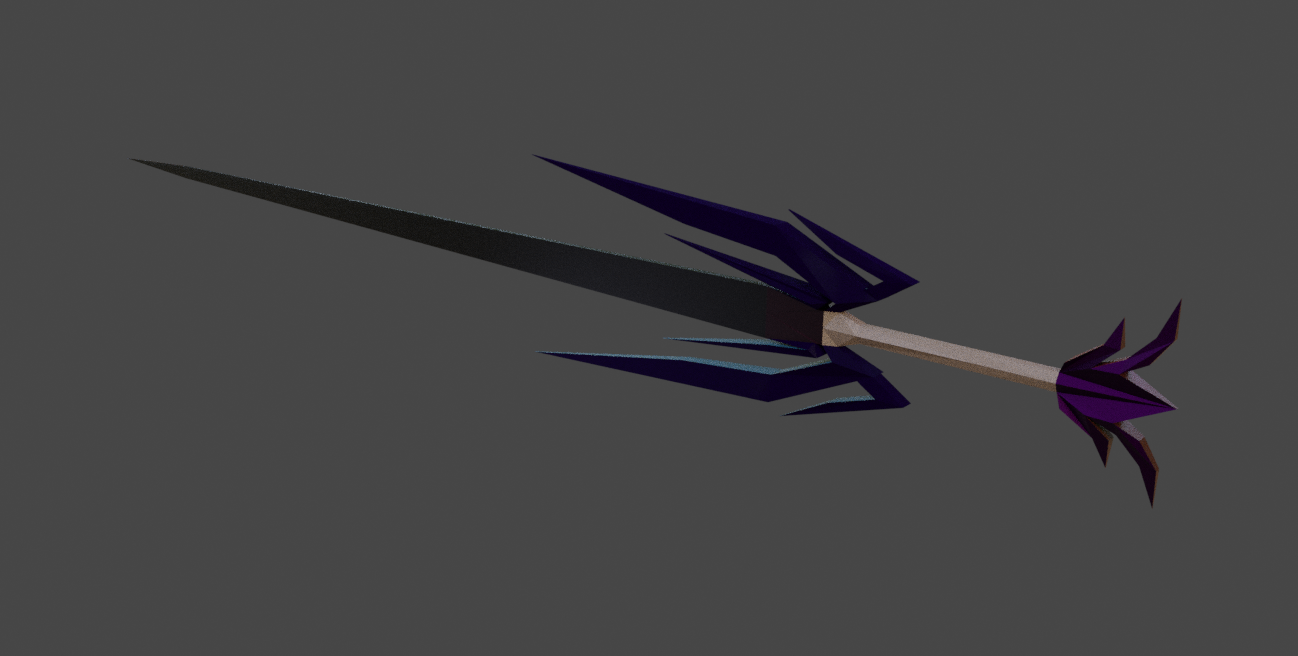 Next up we have Gabriel we tried to do a simple medieval European sword.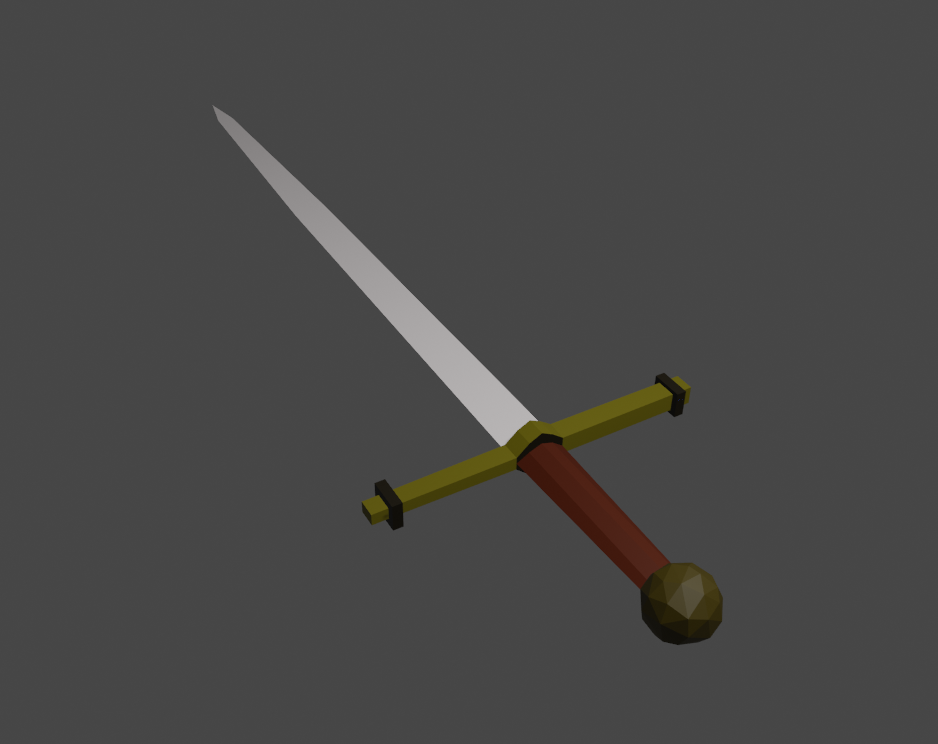 We also did a new mountain as the last one we posted didn't match the rest of the art style that well.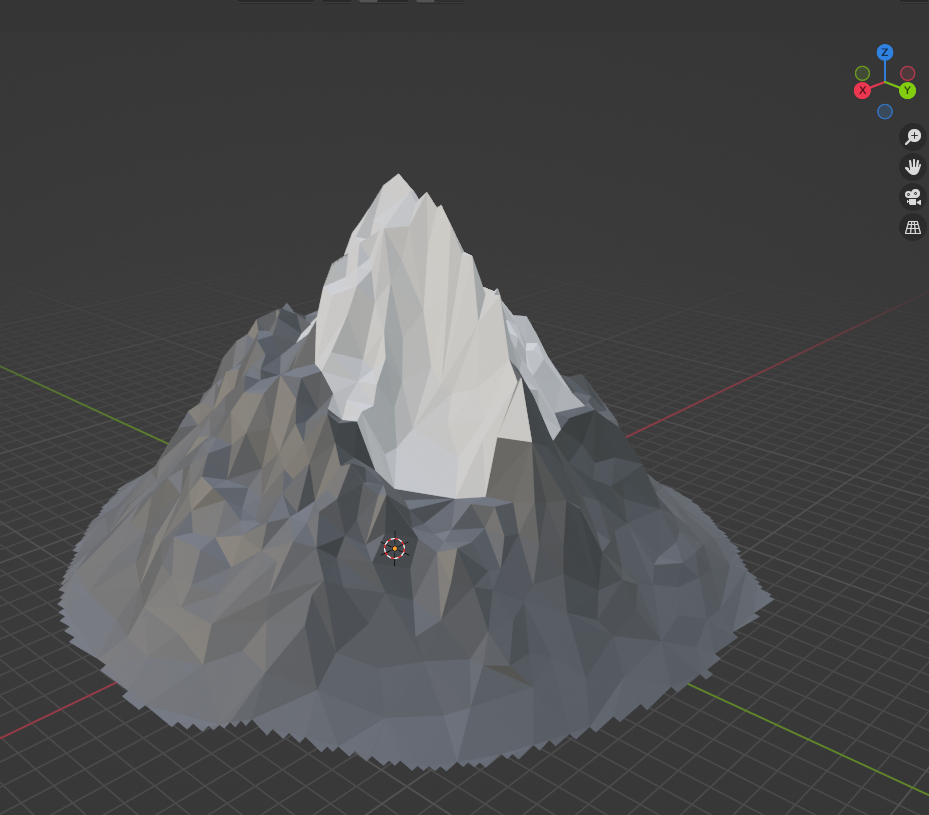 And for the final update, we tried some different level mockups.
The first one would be more linear and flat having just the forest in the surrounding area with the dwarf mountain in the distance.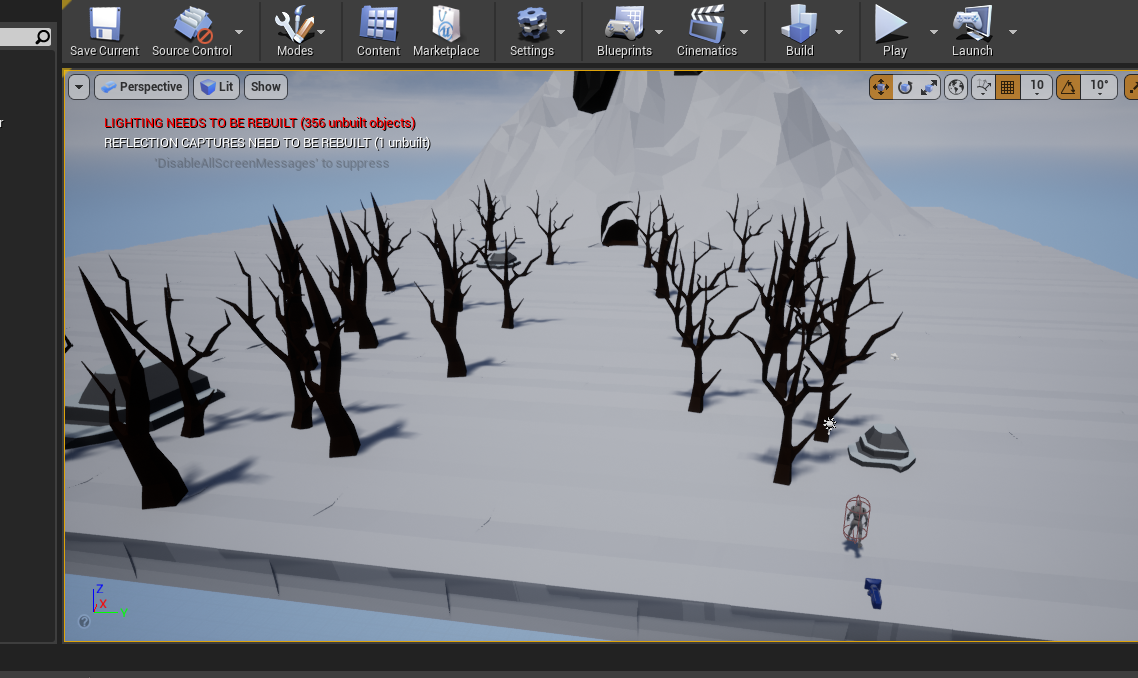 While for the second one we tried to go for a more complicated terrain having cliffs on the forest edges and creating bridges that would allow crossing from one section to the next. Also ends up giving the player more ways to deal with the AI.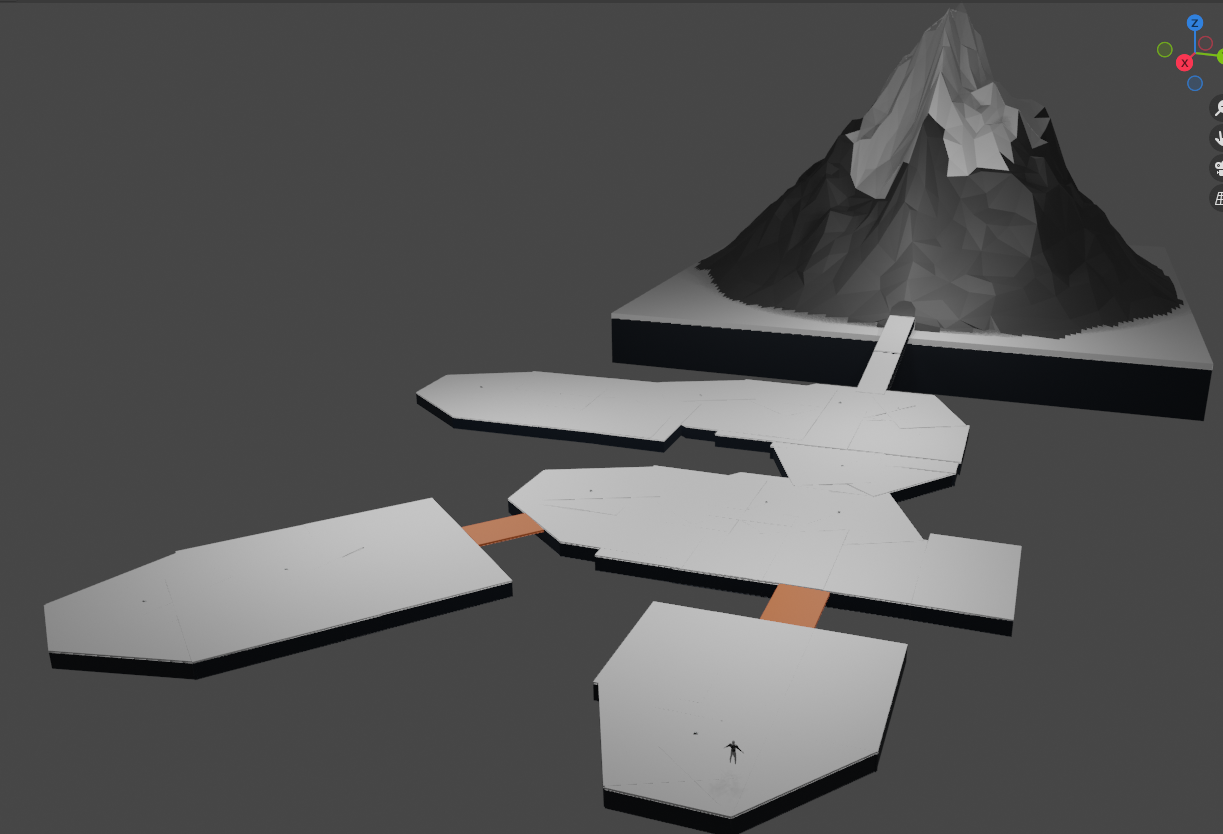 For this week this is all that we have. Maybe next week we can start showing some actual gameplay with our own assets for the game.