So ok, I was too vague on my last news post. Maybe this would be a good time to open up and explain some of the weapons, and eventually lead into game-play.
The design calls for only two official weapons: Carrie and the blade. There are more weapons but that is to be discussed later!
Carrie is a chopped up old rifle consisting of scrap metal and whatever else holding it together.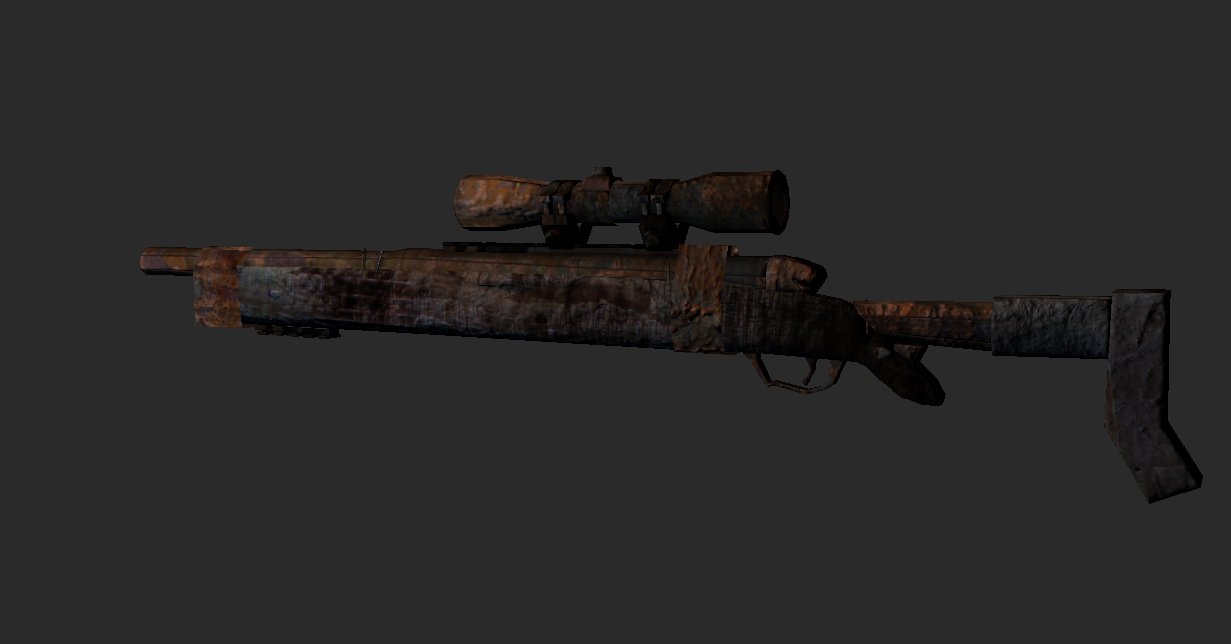 Ninjadave's old 'Carrie' rifle
Unfortunately Carrie needs much work, and will be completely re-done. The new design will be much more intact and have a real working scope. While it will be better put together, the rifle will be very old and worn.
The rifle itself goes down to the 'old reliable' ideal. A weapon that has always been with the player and continues to work. It also proves useful for fighting off some of the bigger monsters, and to use traps.
The other weapon, known as the blade, is a crude dagger used in desperate situations.
Forgive my ugly model. I took what I thought was the final design, but looking at my notes again I realized I created the weapon very crudely compared to the much cleaner version its supposed to be.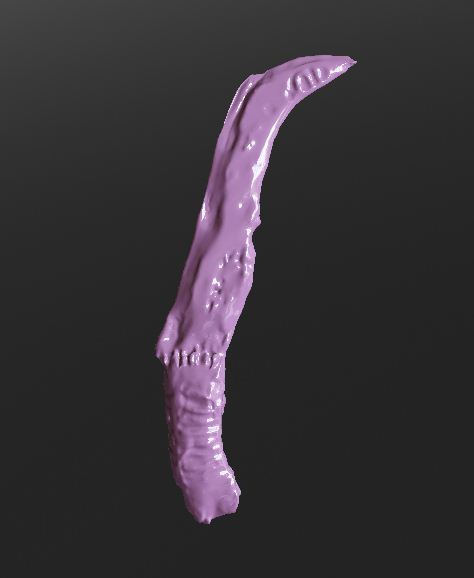 Ugly rough model, will be massively re-worked
I haven't fleshed out a lot of details with the monsters to be fought. I can say the smallest one in planning is roughly two times the size of the player.
The creatures are a central part to the back story and definitely to game-play. More on that a little later, first to show you the rough model of the Tufrig.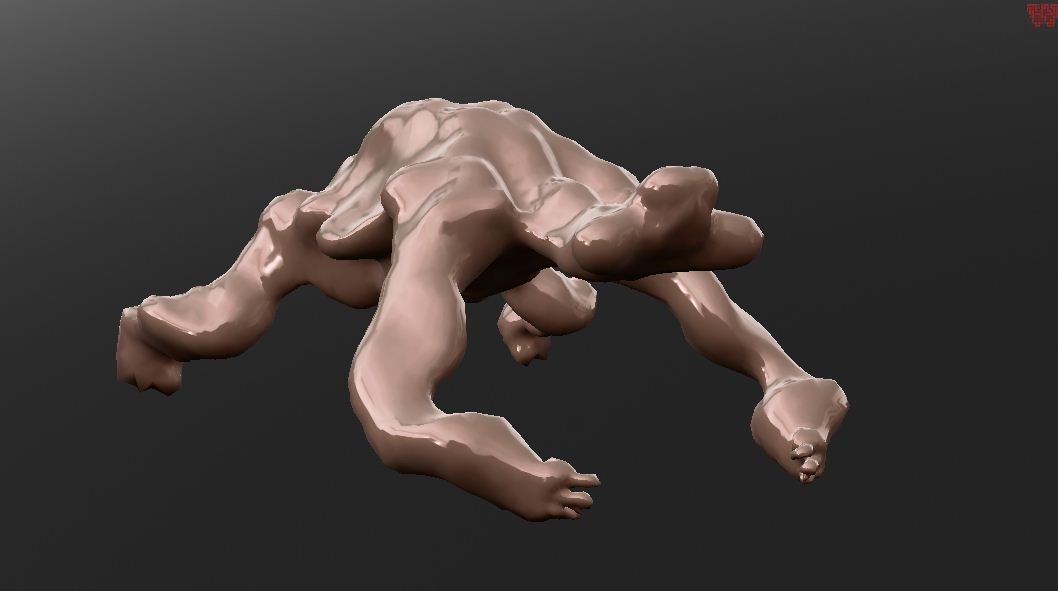 Ugly rough model of the Tufrig
If the player was standing near the Tufrig, his head would reach around the shoulder area. While it is a rough model, the Tufrig behaves and has similar skin to a frog.
Future models will be much more fleshed out and detailed, so no more of this rough model business!
In the next news update I'll talk about how to take down one of these creatures, and why its important to keep the upper hand against creatures like these.
Comments are appreciated. ;) Constructive please though.