I'm not sure how far I'll go with the development of Salvagenaut. I have a plan and what I think is best of the mod, only with many idea that it should have the Unreal feel that fits the original game. So I've got everything I need to get this mod made. The follow content screens will be polished and available when the mod is released.
One weapon and one device will be in the mod. It's so I can fit as much gameplay into the mod as possible. Not just have a weapons library without any gameplay. The first weapon is a space gun. It's like the dispensation pistol from the original Unreal. Maybe because it is, but I will tweak it to make it feel different hopefully. Also in that screenshot. I've changed the sky to a more darker scene but let me know if that works for the island level.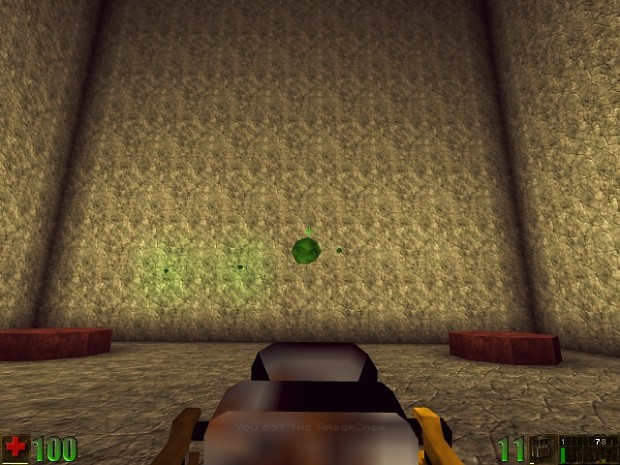 The other one... well it's actually a device but I'll let you guess what it's going to do. Here's the video of it all in action. I just need to texture and animate it all, to make it feel like it's int he game now but it's a start and then I'll make all the character models, enemies and everything and it's done.
In other news, I did model them in Blender. You'll noticed I've placed hand on them. So finally I can get to show them off and yes, they do appear in game, to make it look like the character is actually holding them. Here's the models: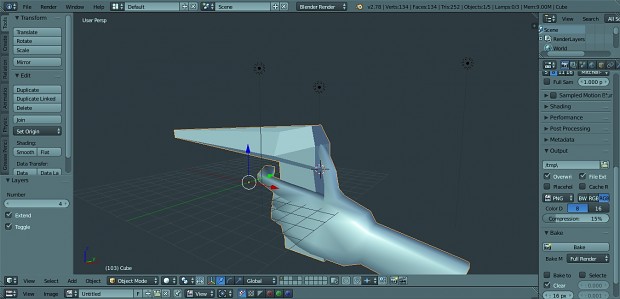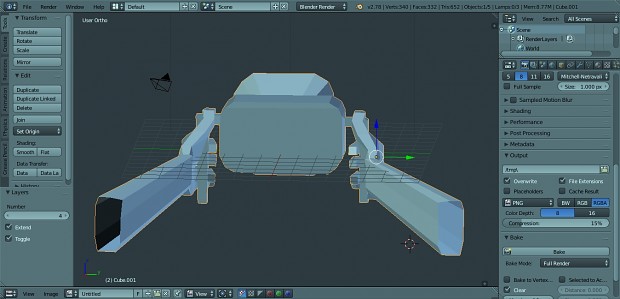 Finally, the harsh truth, it's still not going to guarantee getting my mod noticed enough to go onto...umm Steam! I still have to go out there, work and return home, work on some models or textures in my spare time and etc. Nice to have the moddb.com website here. I took my chance on Steam Greenlight when it was there and I have taken the feedback, but it still wouldn't go onto Steam but I am working with the idea if this mod will ever go onto Steam in mind. I will do everything I can to support the idea of the mod going into Steam. I can't have crap in my work that Steam wouldn't publish for example, so I am very very vary about that.