Greetings from Halo: Starside Intercept!
We here at HSI on the hunt for talented modders with a passion for the sci-fi phenomenon that is Halo.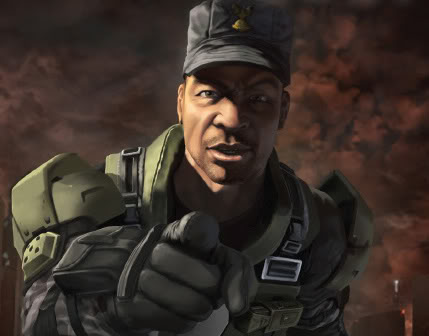 We want YOU!
If you would like to work for us, please send me a PM explaining your previous modding experience as well as examples of your work, portfolios are also welcome, however we do ask that you provide examples of your work that best illustrates your ability to fill the role in question. If you happen to know someone that you believe may help with our efforts, we would appreciate it if you put in the good word for us.
Some of you have been wondering how ground battles will be implemented in Starside Intercept. Actual ground battles with tiny ground units fighting each other with microscopic machine guns wouldn't really be an effective use of engine power in Homeworld 2. We're planning on adding captureable ground constructs/terrain that you can build defense guns/missile silos/plasma batteries upon, among other useful support structures.
Also, some constructs would offer special bonuses and win conditions, like capturing the Control Room AND Library would allow you to activate Halo, a win condition for the Covenant, while other buildings such as elevator hubs, would provide a constant stream of resource units to your fleet. As different as this may seem from traditional Homeworld gameplay, it's nothing more then tweaking preexistent systems present in Homeworld 2, and is entirely possible.