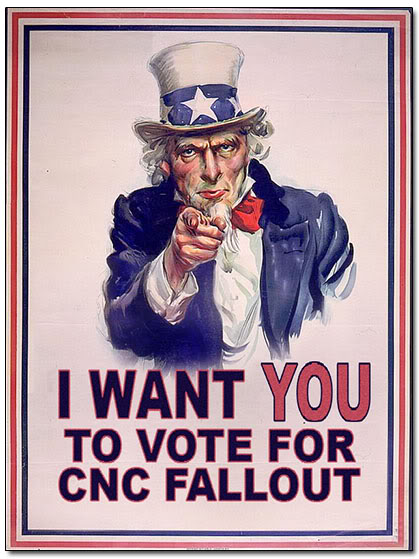 I am pleased to report that CNC Fallout has made it through the initial skirmish of ModDB's Mod of the Year 2010; however, the real battle has just begun.
CNC Fallout is now in the MOTY Top 100, and will be fighting for liberty, freedom and a place in the MOTY top five. We need YOU now more than ever!
Lodge your vote for CNC Fallout and help the cause. Remember, if you're not voting for CNC Fallout, you're voting for communism.