Mugalo dudes. We took a little detour from coding and what not and drove along the gamedev scenic route this weekend. We created some goofy content for the galaxy we're making, including a gas station called J.T. Dickies and Cousins as well as a radio ad for it.
The concept is that these modest gas babies are located across the galaxy here and there, available for landing in case you need a quick refuel, food, or general supplies. I wish I could tell you that this gas station franchise is run by a professional… but well… just listen to the ad at the bottom of the post. Ole J.T. Dickie is doing his best…
The gas station as you approach it: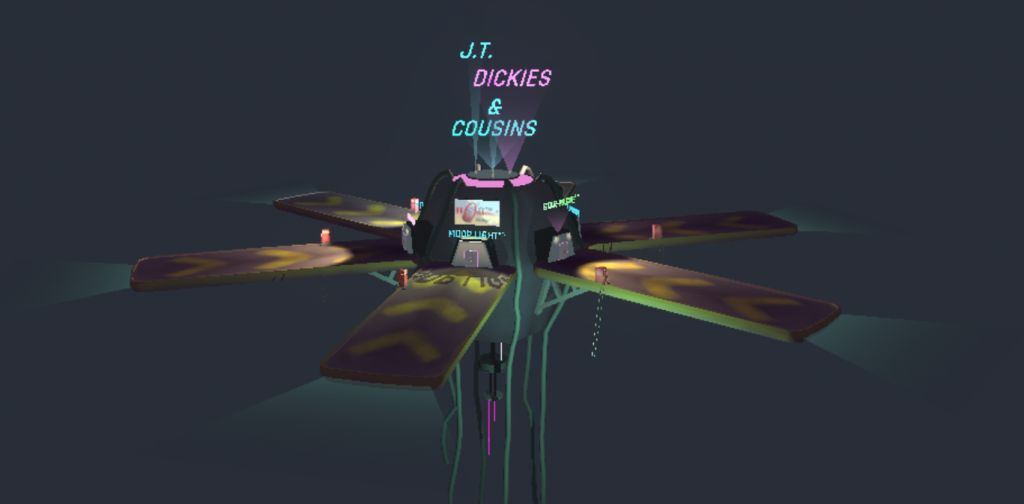 The entrances have various billboards/ads for items in the galaxy. You know, like star-paste.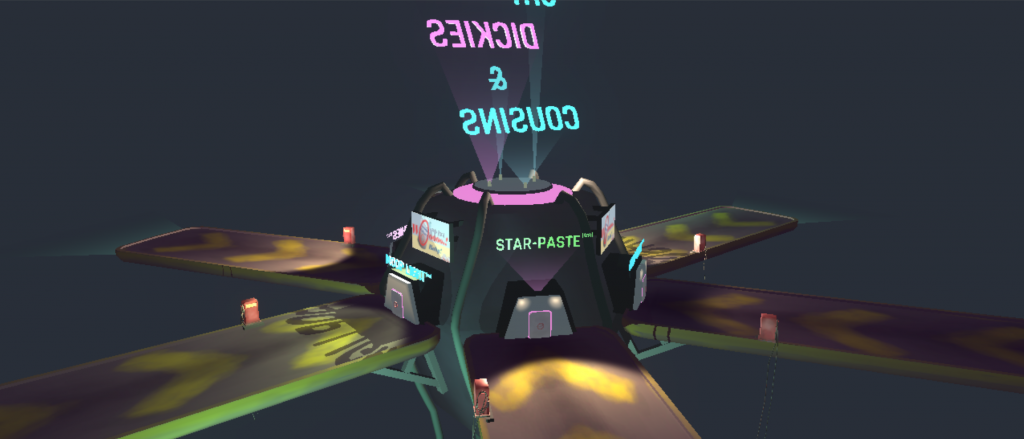 Once you land, you can head on in to purchase a refreshing Moop Light ™.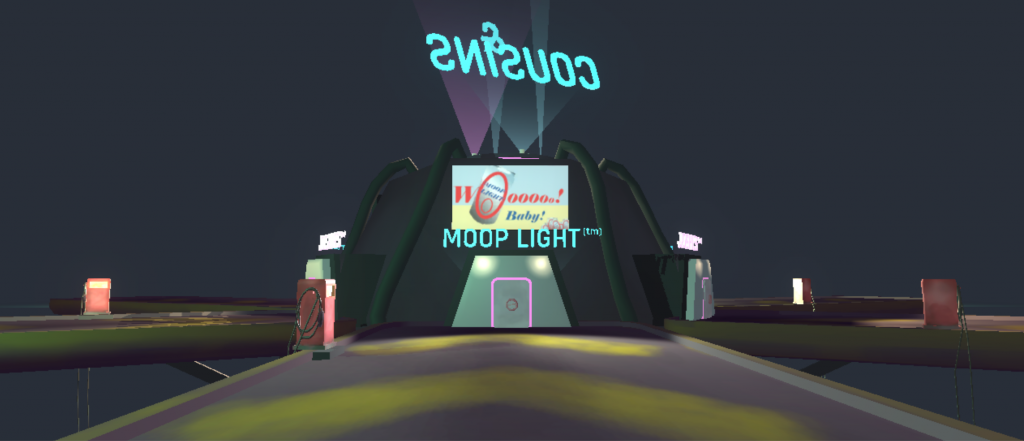 Here are some other cool pictures (from lately):