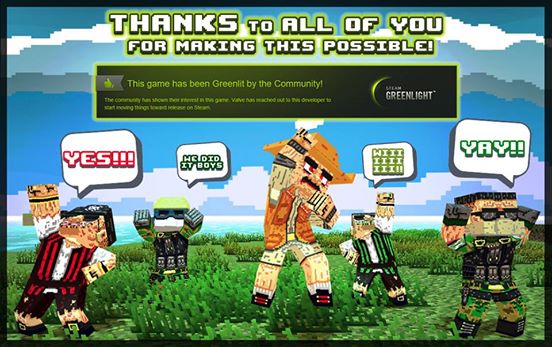 Before anything else is said, we would like to express our humble appreciation for all of you who helped us get greenlit! We are extremely overjoyed and humbled that people want to see this game on Steam.

We are all feeling full of joy and excitement, peppered with the motivation to deliver an amazing game to you guys. More than ever, we have a strong responsibility to prove those who voted for our game right, that our game deserves to be here due to its high quality and great design.

This is our first game on Steam, and more than that, it's our first game on a platform outside of mobile games. Those mobile games keep us fed and clothed, they allow us to take these big risks like a PC game.

We are all gamers, and we know how much effort and love a bigger title like this needs and deserves. This is a result of countless of late nights, all nighters, coffee and ramen, and a healthy dose of crippling anxiety. Being greenlit is great for us to show that it has been worth it.

This game is an entirely new adventure for us, so we hope you'll have fun following us on this journey! We have a few things planned, so keep a close eye on the announcements!

Thank you from all the members of Team Beard and Inter Pixel Arts!